BOISE, Idaho — Chip (seal) season is here! No, unfortunately, not the Idaho potato kind.
ACHD plans to chip seal more than 300 miles of roadway in Boise over the summer. Weather permitting, operations are expected to be done by September. The process is conducted annually to different zones in an effort to extend the life of ACHD roads.
"Chip seal is a necessary tool to proactively protect and maintain the Ada County transportation network," said ACHD Commission President Alexis Pickering. "This annual operation prolongs the life cycle of our roadways by approximately seven years, providing safe travel and saving the taxpayers money."
This year, ACHD will be sealing Zone 4 - this zone includes portions south of Myrtle Street (south of the Boise River), Cole Road (south of I-184), and portions of Curtis Road and Franklin Road. Preventative maintenance will also take place on Pleasant Valley Road east and Kuna Mora Road north.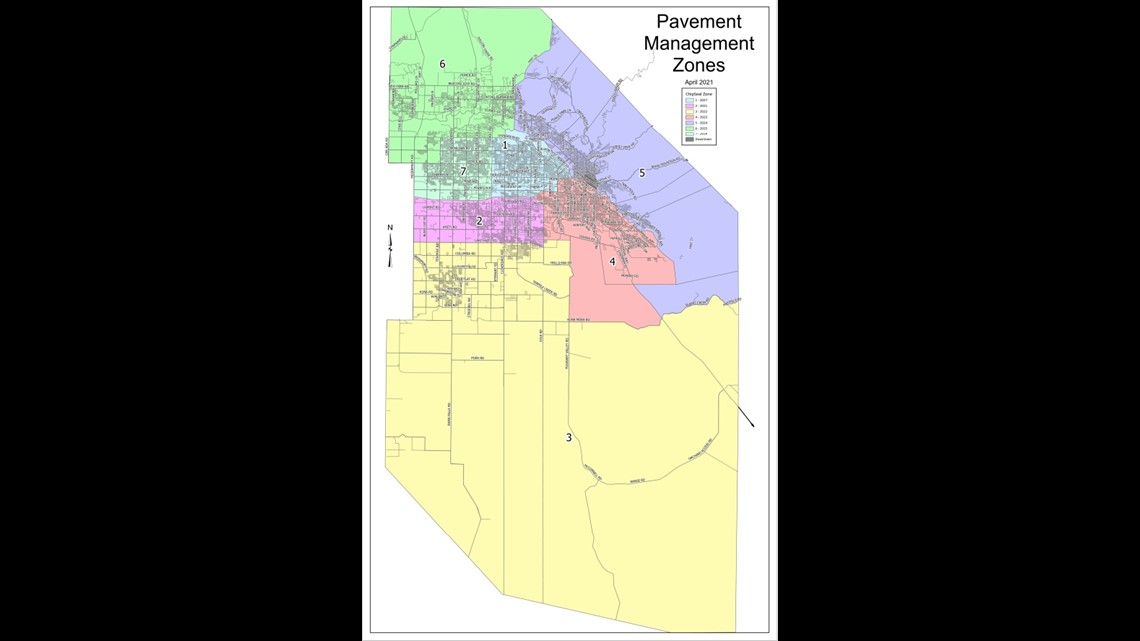 Residents and businesses in the impacted areas will receive notice five to ten days before work begins. Notice will entail intended maintenance timeline; however, all work is weather-dependent.
Parking on the street will be prohibited when chip sealing is in progress. Temporary "No Parking" signs will be placed by the sidewalks next to the street 24 to 48 hours in advance of the work beginning. ACHD said all vehicles remaining on the street will be towed.
Motorists are urged to follow speed limit signs and take additional care when driving through a chip seal zone to reduce kicking up loose chips and oil that can result in vehicle damages.
"It's important to stay ahead of the game when it comes to maintaining our roadways," said Deputy Director of Maintenance and Operations Jennifer Berenger. "Chip seal provides a layer of protection and can extend the life of the roadway at a significantly lower cost than alternative methods."
See the latest news from around the Treasure Valley and the Gem State in our YouTube playlist: