BOISE, Idaho — On Tuesday, retired Boise police Chief Mike Masterson officially announced his campaign to become the next mayor of Boise. The event was at the iconic Boise Depot overlooking the City of Trees, Masterson spoke to a crowd of supporters excited about the announcement.
But, there was a part of that campaign kick-off speech several KTVB viewers wanted to learn more about in a fact check segment. Masterson, as expected, criticized the current Mayor Lauren McLean saying in-part:
"The crisis in our city government is not simply a matter of the wrong priorities. It is a crisis of transparency and trust. We are faced with a mayor who has failed to develop strong working relationships with city, county and state officials who has increased her office budget 60% during the last three years, who has approved hundreds of thousands of dollars of expenditures without council approval," Masterson said in a prepared speech.
"Who has hidden her travel records. Who has hidden tort claims. Who has lost senior personnel at an alarming rate. It is clear this mayor kicks the can on every issue. Lacking foresight, skills and determination to bring about real change," Masterson said.
For starters, it is crucial to point out that KTVB can't fact check an opinion, which is heavily featured, as expected, in Masterson's speech.
However, there are some things we can dive into.
Skipping over the opinion claims of transparency and trust, let's look at his claim of an increasing Mayor's office budget of 60% over the last three years.
Raw numbers check out - so yes, it is accurate. A little nuance to add after we reached out to the City of Boise on the claim: the Office of Innovation/Performance was part of the mayor's office under Mayor Bieter, for a short time under McLean it was moved out of her office and budget.
It was later added back in, so that is a portion of budget growth which is sort of a technicality.
Important to note that the city council has to approve that budget. So, fair to criticize budget growth, but it is not a unilateral decision the mayor makes.
KTVB tried to ask Masterson to clarify his claims and ask for specifics, but KTVB was told Tuesday, before the campaign event and later in the day, that he was not doing interviews at that point, and would only be delivering his prepared campaign speech.
So, how about the "hundreds of thousands of dollars of expenditures without council approval" Masterson claimed Mayor McLean had approved?
Again, not sure what this reference is specifically. Whatever it is, the mayor essentially has a budget approved for her office, within that the mayor has room to make expenditures.

KTVB reached out to the Mayor's office on the claim, they say in a statement:
"The City Council approves the budget for each department and office at the city - including the Mayor's Office. The council determines both the personnel and operating budgets for departments and offices prior to the beginning of a fiscal year. In fact, just this week council held their first budget workshop in preparation for fiscal year 2024. Throughout the year, when spending changes are warranted, council considers interim budget changes. All of those steps happen in public council meetings. The next budget workshop is at the end of June, and a public hearing will be held in July, so there's plenty of opportunity for residents to learn more about how the city council allocates resources."
Next claim is the mayor hid her travel records. That's a conversation that has kind of been unique over the last few years. It's also a concern rooted in former mayor Brent Coles; he was forced out of office for a travel scandal in the 2000's.
Requests have been made for city council and the mayor's office to make travel records and expenses more accessible without a public records request process. Council and the community have also debated the value of expensive trips for city staffers and leaders - events such as conferences or professional development opportunities out of state.
Criticism of that is fair, however, a reason behind McLean's specific travel records being kept tight lipped is linked to very serious threats to her safety and life.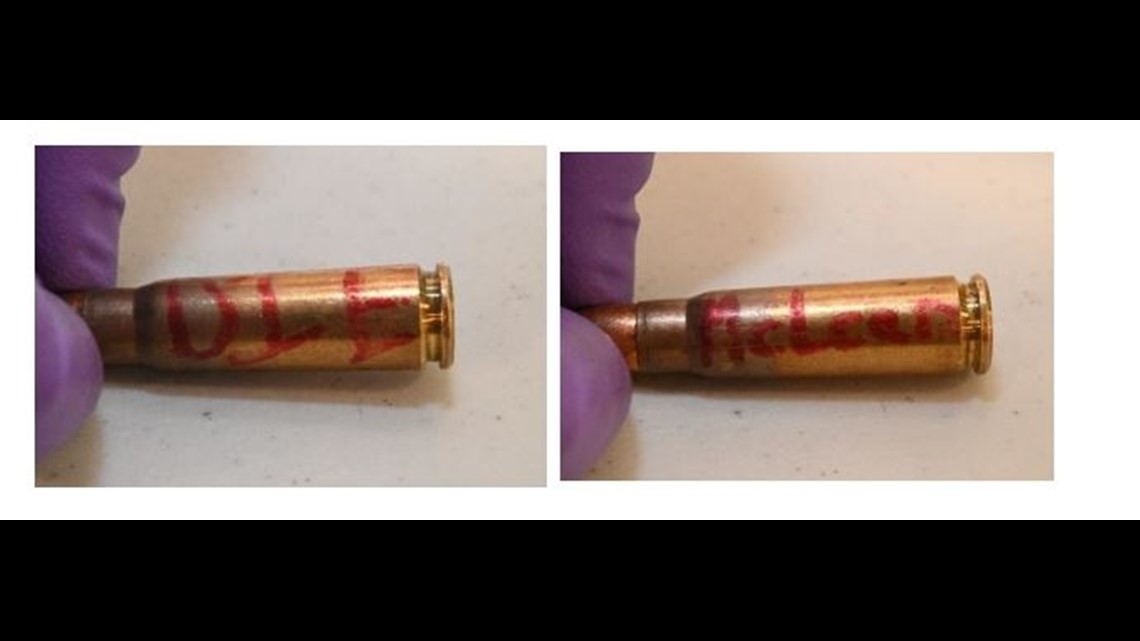 Federal evidence photos of bullets with McLean's name on it highlight the very real threats McLean faces, bullets identified in a federal investigation read: "McLean, Die."
So, you can imagine why travel plans are not as specific as some would like. The City of Boise says they are more than happy to provide transparent records on travel destinations and expenses, they are just careful with the mayor's safety.
Next, a claim that McLean hid tort claims. It's a very general claim and it depends on how you define "hid." No, not every tort claim made against the city is blasted out in a press release.
Should they be? That is a fair conversation for another day.
Some, specifically in media, criticized response times on documents and retractions made on documents connected to turmoil at Boise Police.
The City of Boise maintains they have met all legal requirements on record requests.
If the claim is a reference to the BPD turmoil, plenty to criticize; but again, KTVB didn't get a chance to ask questions to Masterson about the claim.
Finally, the claim that the mayor lost senior personnel at an alarming rate.
What would be the definition of "senior personnel?"
Of note, recently the Boise Police Chief was asked to leave the department, the Boise Fire Chief was dismissed early in McLeans tenure, and yes, she has had people move in and out of her office for a variety of reasons. There are, of course, city staffers that were also lost in the transfer between Mayor Dave Bieter and McLean.
So, while not specific, but that's what we can fact check at the moment.
The mayor's office tells KTVB that they are not concerned about personnel leaving at an alarming rate and said that they weren't sure what that was a reference to.
Join 'The 208' conversation: