BOISE, Idaho — Fifteen people who are members or associates of the West Side Loma gang have been indicted on methamphetamine charges, the U.S. Attorney's Office for the District of Idaho announced Wednesday.
The defendants were identified as 38-year-old Kristina Alvarao of Nampa, 30-year-old Marvin Arredondo of Parma, 31-year-old Vanessa Campos of Nampa, 32-year-old Brooks Case of Star, 29-year-old Javier Deluna of Nampa, 48-year-old Alfredo Esparza Jr. of Nampa, 28-year-old Leno Esparza of Nampa, 34-year-old Elise Mata of Nampa, 41-year-old Arturo Fuentes of Caldwell, 21-year-old Alex Ibarra of Homedale, 66-year-old Stephen Janoushek of Meridian, 32-year-old Lorensa Muniz of Caldwell, 33-year-old Miriam Murillo of Nampa, 27-year-old Harley Ogburmnn of Nampa and 28-year-old Breanna Stell of Parma.
All 15 defendants are charged with distribution of methamphetamine; Arredondo is also charged with unlawful possession of a firearm and possession of an unregistered gun.
U.S. Attorney for the District of Idaho Bart Davis said the year-long investigation by the Treasure Valley Metro Violent Crimes Task Force began in October of 2018.
15 indicted on meth charges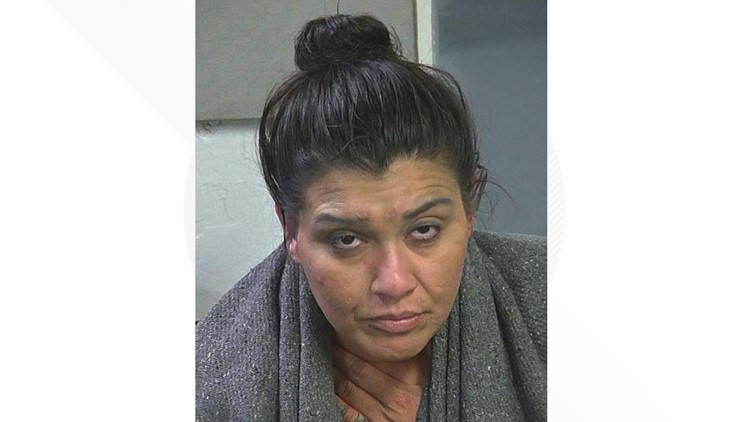 The West Side Loma gang, a subset of the Surenos, has a history of violence and drug trafficking, Davis said.
"This is a serious blow" to the organization, Davis added.
Alvarado, Case and Stell were already in the Canyon County Jail when the indictments came down Nov. 13, and Ibarra, Mata, Murillo and Ogburn were in the custody of the Idaho Department of Correction. The other defendants were all arrested in the past week, with the exception of Leno Esparza, who remains at large.
All of the defendants could face decades behind bars.
FBI Supervisory Special Agent Doug Hart said the charges are thanks to the "long-term, complex and multi-subject investigations" the Treasure Valley Metro Violent Crimes Task Force is able to tackle.
"The FBI and the participating member agencies formed the task force with one very specific objective in mind - and that is to disrupt and dismantle gangs and criminal enterprises," he said.
Canyon County Sheriff Kieran Donahue said some of the cases in the indictment involved "pure methamphetamine."
"It is extremely potent," he said. "And unfortunately, methamphetamine is still king in our area in terms of illegal narcotics."
Donahue added that he hoped the case helped send a message to the younger generation not to get involved in gangs. And he had a message for those still pursuing the drug trade in the Treasure Valley.
"We are going to identify you, we are going to investigate you, we are going to prosecute you, we are going to convict you and we are going to remove you from our society," he said.