EDEN, Idaho - One person died and another was seriously injured Tuesday morning in a fiery crash on Interstate 84, police said.
The crash happened at about 10:40 a.m. at milepost 187, east of Eden. Photos from the scene show huge amounts of black smoke billowing from the crash site.
According to Idaho State Police, 57-year-old David Wetmore, of Irrigon, Ore. was driving westbound in a commercial vehicle when he crossed the center line in a construction zone and struck another semi.
The driver of the second truck - 39-year-old Corey McCaslin, of Port Washington, Ohio - died at the scene of the crash, police said.
One dead in fiery crash on Interstate 84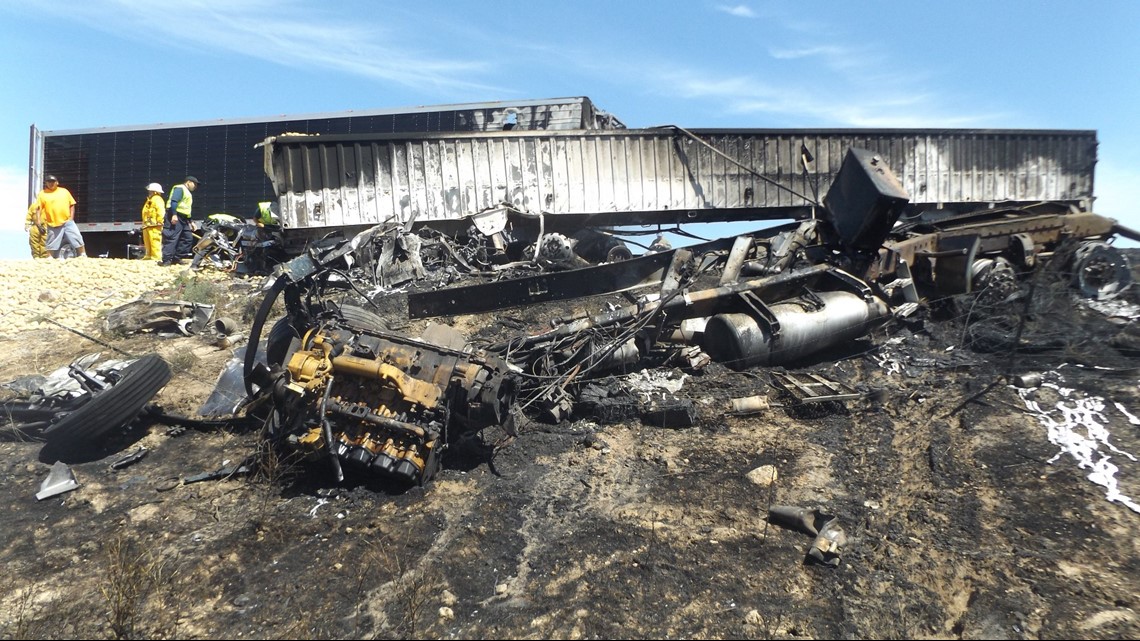 Wetmore was airlifted to a Pocatello hospital to be treated for injuries.
Both eastbound and westbound lanes were blocked for hours while crews worked to clear the scene. As of 4:30 p.m., all lanes had reopened.
The crash remains under investigation by Idaho State Police.