BOISE, Idaho — Heavy rains and strong winds barreled through parts of the Treasure Valley Tuesday night, as a Flash Thunderstorm caused flooding and damage in some areas.
A Severe Thunderstorm Warning was issued for the Treasure Valley until 9:45 p.m. and a flood advisory for Boise until 10:15 p.m.
The Boise Airport has recommended some flights be suspended. People can check their flight status here.
"When lightning strikes are detected within 5 miles of the airport, it's our responsibility to notify our partners, who then determine how to move forward based on their own internal policies. Many choose to suspend operations on the airfield... We've had lightning within 5 miles of the airport for the last two hours—which is fairly unusual. Operations can return to normal after we have gone 15 minutes without a lightning strike within 5 miles," the airports statement read.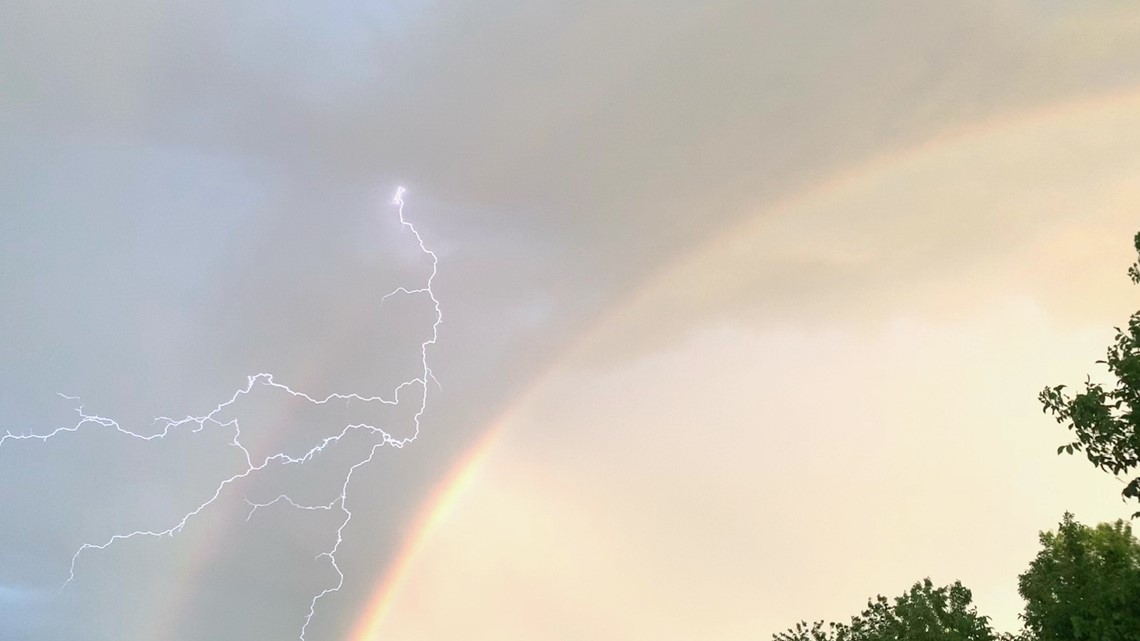 KTVB spoke to an Idaho Power spokesperson who said outages are mainly impacting the Bruneau and Mountain Home area, and that 80 to 100 customers are currently affected.
The company wants to remind people to stay away from wet or submerged electrical equipment, have emergency items ready and check the Idaho Power outage map.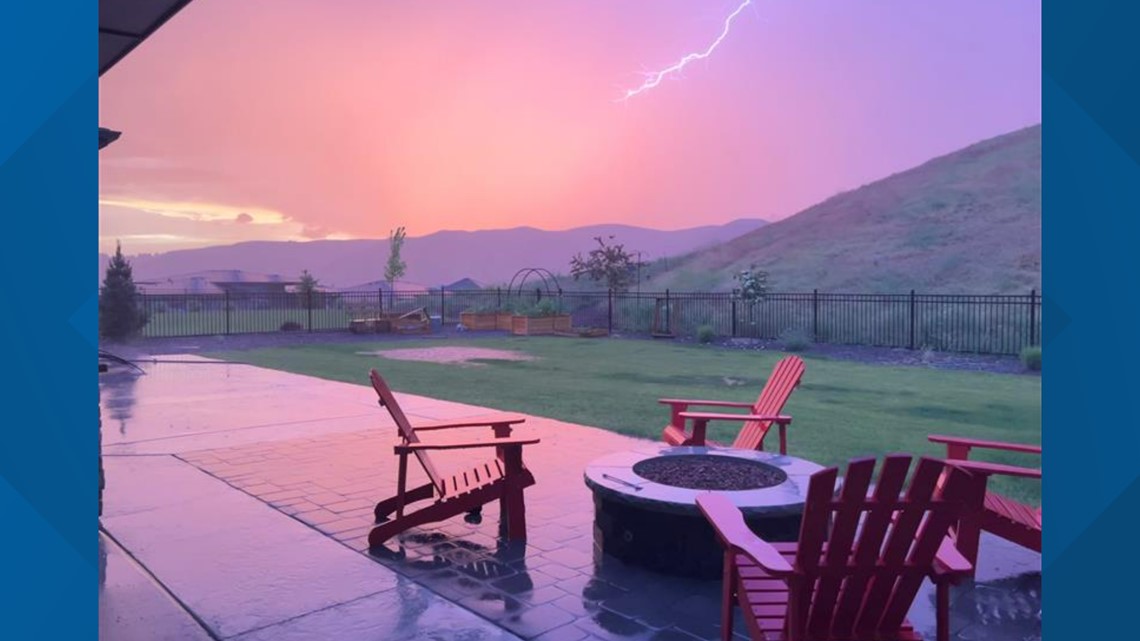 Parts of the 184-Connector were closed for a portion of the evening.
Idaho State Police have also closed the connector from downtown Boise due to standing water on the road. Ada County Highway District also reminded people to: "Please drive for conditions and report any downed trees or localized flooding to non-emergency dispatch at 208-377-6790."
Drivers are asked to stay away from the area and divert around it.
Several cars are stuck in the waters. Crews are working to get the drivers to safety.
The National Weather Service (NWS) reports; "Severe Thunderstorm Warning for... Southern Ada County in southwestern Idaho, Central Elmore County in southwestern Idaho and Central Owyhee County in southwestern Idaho until 9:00 p.m. tonight. It also issued a flood advisory for Boise until 10:15 p.m. and a Flash Flood Warning for northeastern Ada County in southwestern Idaho until midnight.
"These storms are producing widespread strong winds across the region. SEEK SHELTER NOW inside a sturdy structure and stay away from windows!
Torrential rainfall is occurring with these storms and may lead to flash flooding. Do not drive your vehicle through flooded roadways," the NWS website states.
Wild Weather hits the Treasure Valley