BOISE, Idaho — The Big Sky Conference is canceling the remainder of the 2020 Basketball Championships due to concerns about coronavirus, officials announced Thursday morning.
The men's quarterfinals games were scheduled to begin Thursday in downtown Boise. The decision came after a vote from the Big Sky Presidents' Council.
"This decision was not made lightly, as we know how meaningful our basketball championships is to our student-athletes, coaches, alumni, and fans," Commissioner Tom Wistrcill said. "After consulting with medical experts, local authorities, and the leadership of our institutions, we feel that this decision is prudent given the health and well-being of all involved."
Bob and Betty Ackley, who traveled to Boise from Placerville, California for the tournament, said they found out about the cancellation as they walked up to CenturyLink Arena to buy tickets for a noon game.
"We went to Sacramento State - I played there one year," Bob Ackley said. "We were going to see the game today - they were playing Eastern Washington, which is the No. 1 seed."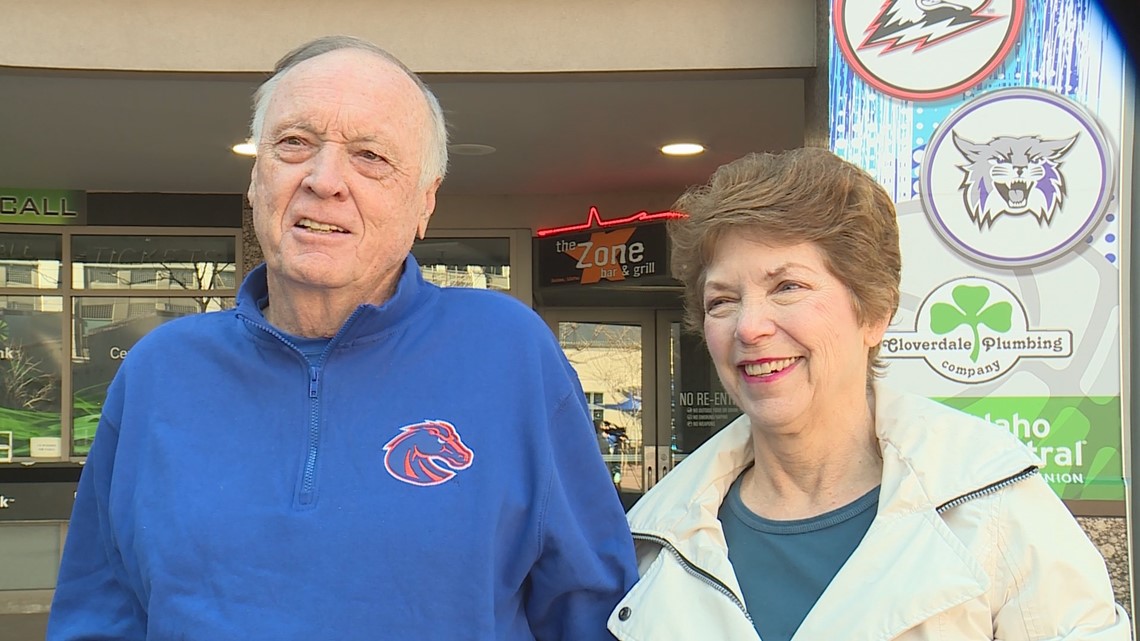 The couple said they are disappointed to miss out on seeing the Hornets play. But both said they could not be angry with the conference for a decision that could keep people safe.
"I think we're in unknown territory as far as this virus is concerned," Betty Ackley said.
"I think it's better to be safe than sorry," her husband agreed.
The Ackleys said they wished the games could have been played without fans present in the arena, if only to give teams a shot at the championship.
"The players worked so hard," Bob Ackley said. "This was their chance to move on, and now it's gone."
Idaho State University's men's team was set to play against the University of Montana on Thursday, while University of Idaho women's basketball was scheduled to play Montana State Friday.
"We would be remiss not to acknowledge all of our local partners who helped us increase the interest in and attendance at our tournament this year, and we look forward to welcoming those fans back when we return to Boise in March 2021," Wistrcill said.
As of Thursday morning, Idaho has not yet had any confirmed cases of coronavirus. Ninety-three people have been tested.
The conference and CenturyLink Arena will release information shortly about how fans who had already purchased their tickets can get refunds. Check back for updates.