FORT LUPTON, Colo. — Ten firefighters in Fort Lupton helped rescue a man who fell about 30 feet into a concrete pit on Tuesday night, according to a tweet from Fort Lupton Fire.
At about 8:45 p.m., fire and paramedic crews were called to Golden Aluminum at 1405 East 14th Street after receiving a report that a man had fallen into a pit. Crews arrived on scene within six minutes, according to the tweet, and worked to ensure the environment was safe enough for rescuers to enter.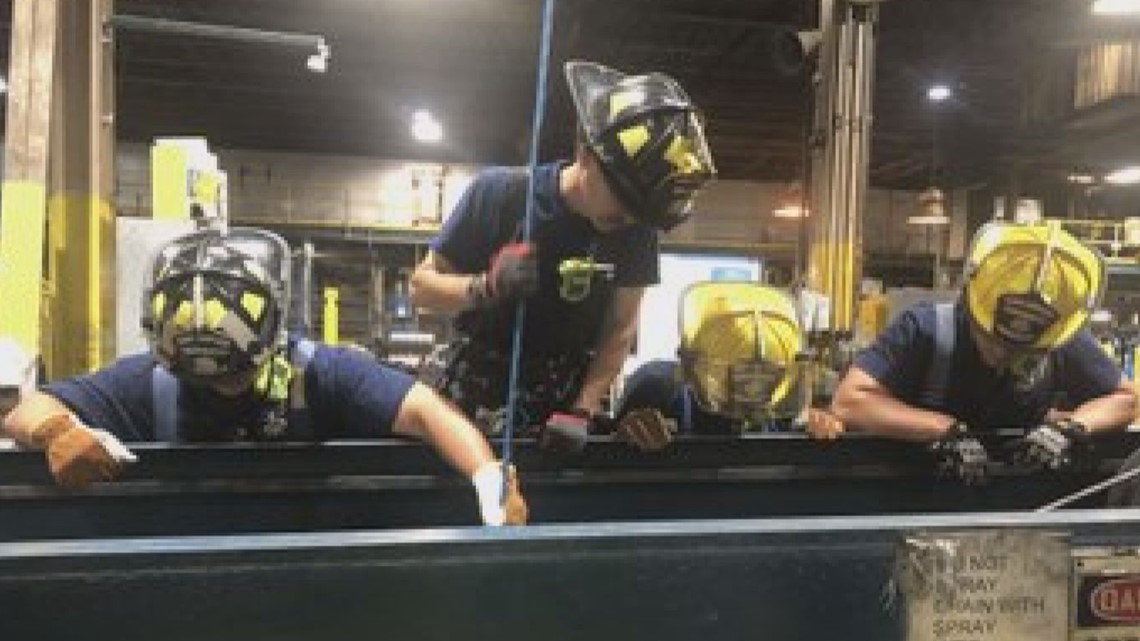 Crews then initiated medical care on the man while setting up a technical rope rescue using a haul system and stokes basket that was rigged to a crane, the tweet says.
About 30 minutes later, crews were able to successfully extricate the man from the pit. It's unclear how severe his injuries are.