CORVALLIS, Ore. — Researchers with Oregon State University are trying to better protect whales from getting entangled in fishing gear. They have discovered some areas of the ocean are more at risk for whales to get caught up in that gear, and the research has been forcing some changes for some fisherman.
The research is focused on fishing for Dungeness Crab. It was three years ago when the Oregon Department of Fish and Wildlife made changes to how many pots fisherman could have out, it was always a way to keep whales from getting caught in their lines.
For the past six years, Oregon State University along with the Oregon Department of Fish and Wildlife have been trying to determine when and where these whales get entangled with fishing gear, specifically with crabbing gear. They have determined some of the locations where they get into trouble are along the central and southern Oregon Coasts, where they run into problems.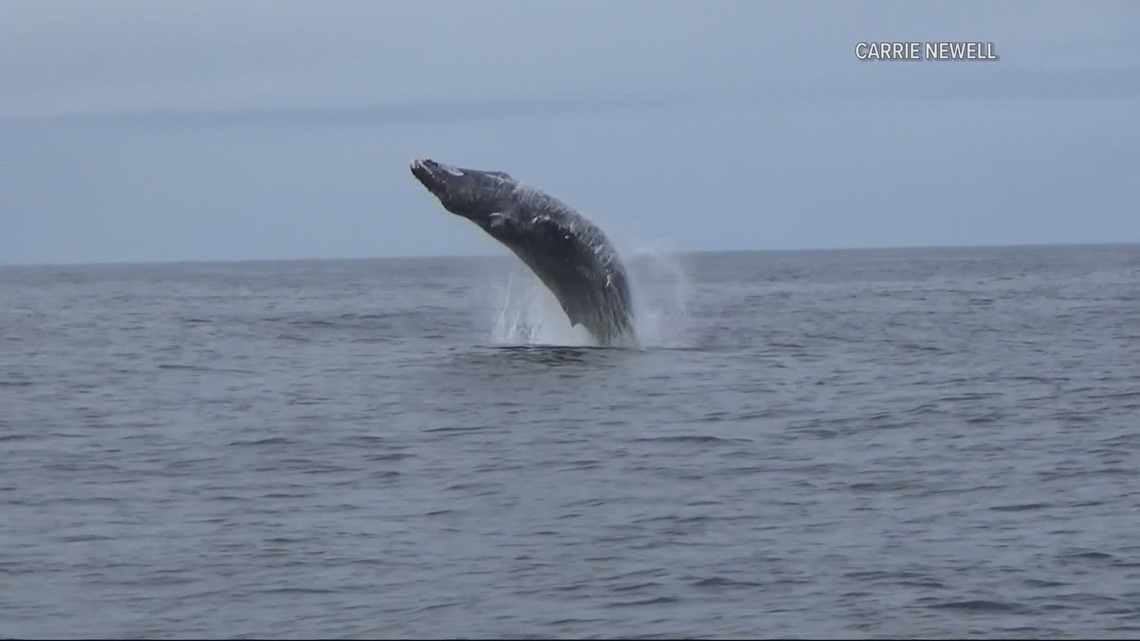 "We're talking about fixed gear fisheries here which are not nets, they are lines in the water with a buoy attached to a line and a line that's attached to a pot on the ocean floor," said Troy Buell, with the Oregon Department of Fish and Wildlife.
Buell says they made changes to the crabbing season starting in 2020 when they reduced the number of pots by twenty percent that fisherman are allowed to fish with. Trying to track these whales isn't easy, but four times a month researcher Leigh Torres is just one of the researchers with Oregon State University that goes up in a Coast Guard helicopter to track them.
"By overlaying where we think whales are and where we think the fishing effort is we look at those timing patterns, said Torres. They also have found that early spring is when there is an increase in whales getting caught said Torres.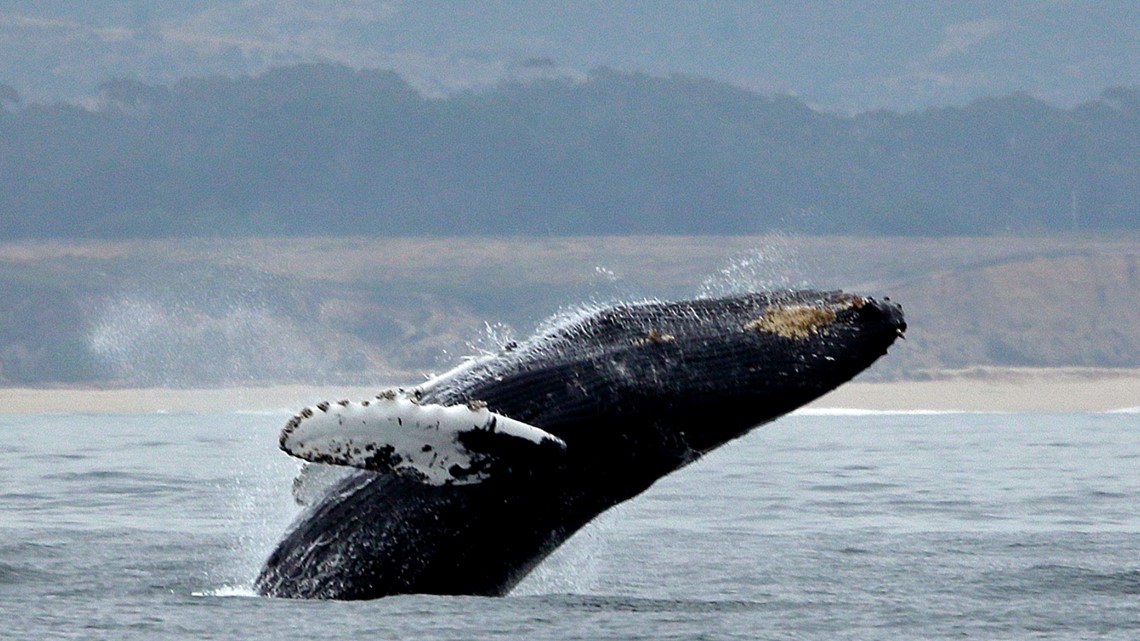 "The Dungeness commercial fishing industry is still operating in April, and that's also the time when whales start to show up in the region so the overlap between the two create high risk," said Torres.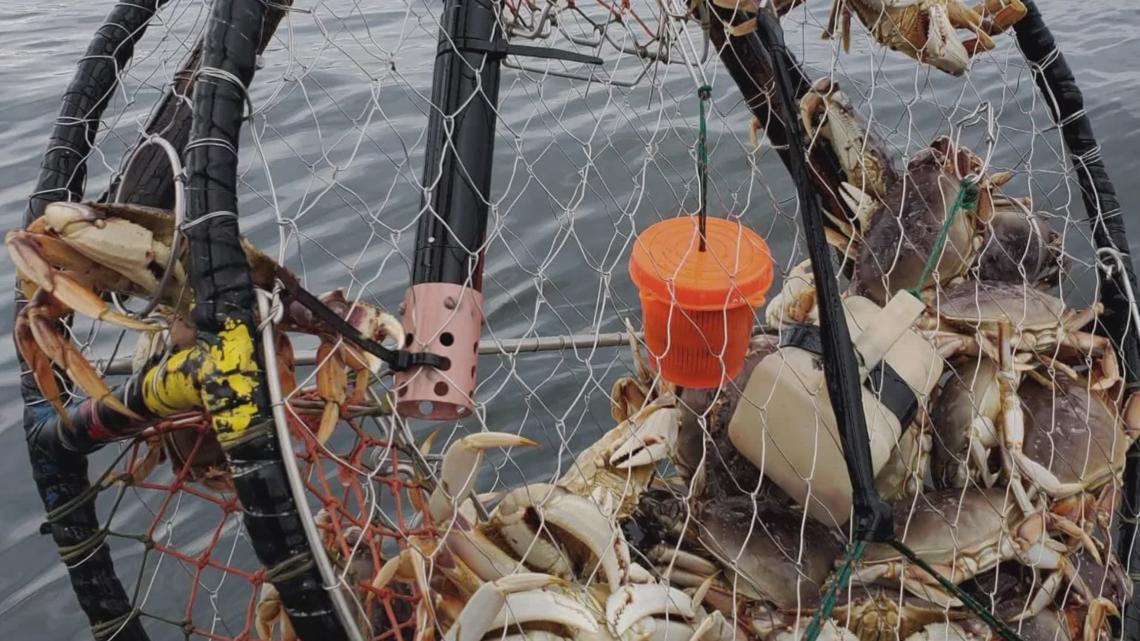 Researchers on the project say they have seen an increase in whales getting entangled for the last ten years. According to NOAA, over an eight year period from 2013 to 2021 they saw an average of about 35 entanglements a year along the west coast. That's a number that is most likely just a small fraction because of how tough it can be to spot these whales that end up getting caught.