MIDDLETON, Idaho — The superintendent of the Middleton School District has officially filed his letter of resignation.
The letter sent to the Middleton Board of Trustees was dated June 6.
According to his letter, Dr. Middleton's resignation will be effective June 30. He said until then, he will be using his accumulated leave and Assistant Superintendent Andy Horning will be taking over day-to-day operations until a new superintendent is appointed.
Dr. Middleton states in the letter his reasons for leaving are because elected officials have been allowed to "create and foster a hostile work environment, not follow board policy, engage in discriminatory actions and disrupt the board and from doing our job."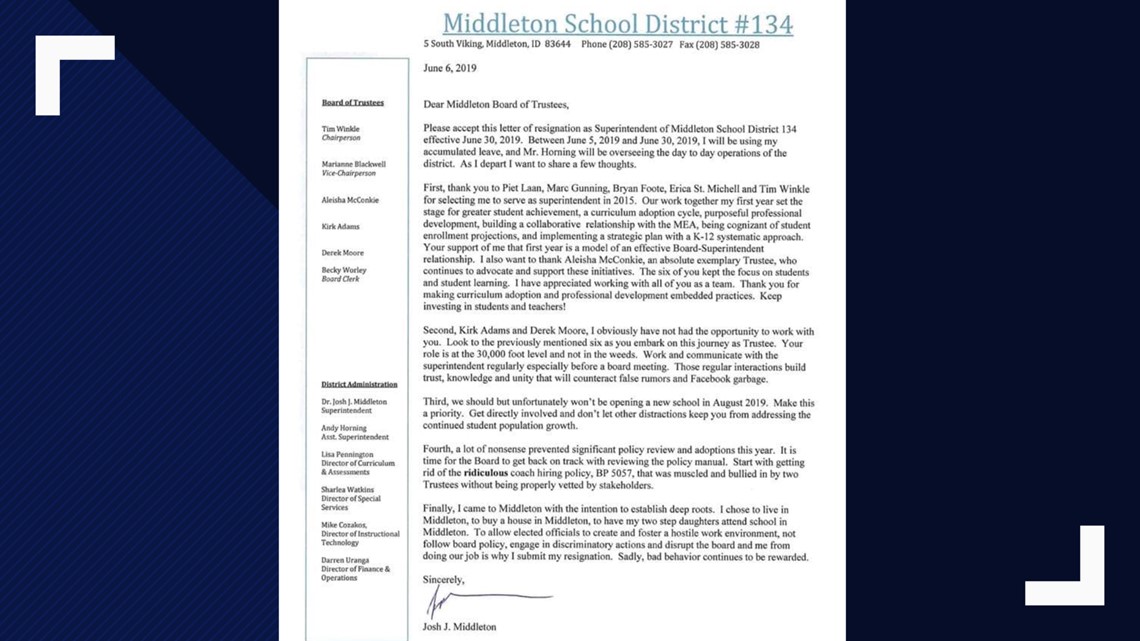 There has been recent controversy in the district after the school board did not renew high school principal Ben Merrill's contract for next year. Many community members were upset by the decision and have since called for many board members to resign, including both the superintendent and assistant superintendent of the district.
KTVB also recently learned two board members will be on August ballots for a possible recall.
Dr. Middleton has been the superintendent since 2015.