GARDEN CITY, Idaho — Editor's note: This content is sponsored by CapEd Credit Union
"Good morning. Hello! Whoa! Look at all these artists ready to create," Christina Wilkens says as she welcomes her first graders to class.
Wilkens is the K-6 art teacher at Future Public School in Garden City. She calls her students artists and her classroom their art studio where they answer the question, what do artists do?
"And that allows us to have an authentic mode for creating that mimics how artists make in the real world from start to finish with all the roadblocks and mess-ups and outcomes that change as you create, that is a way to represent the authentic voice of the artist," Wilkens said.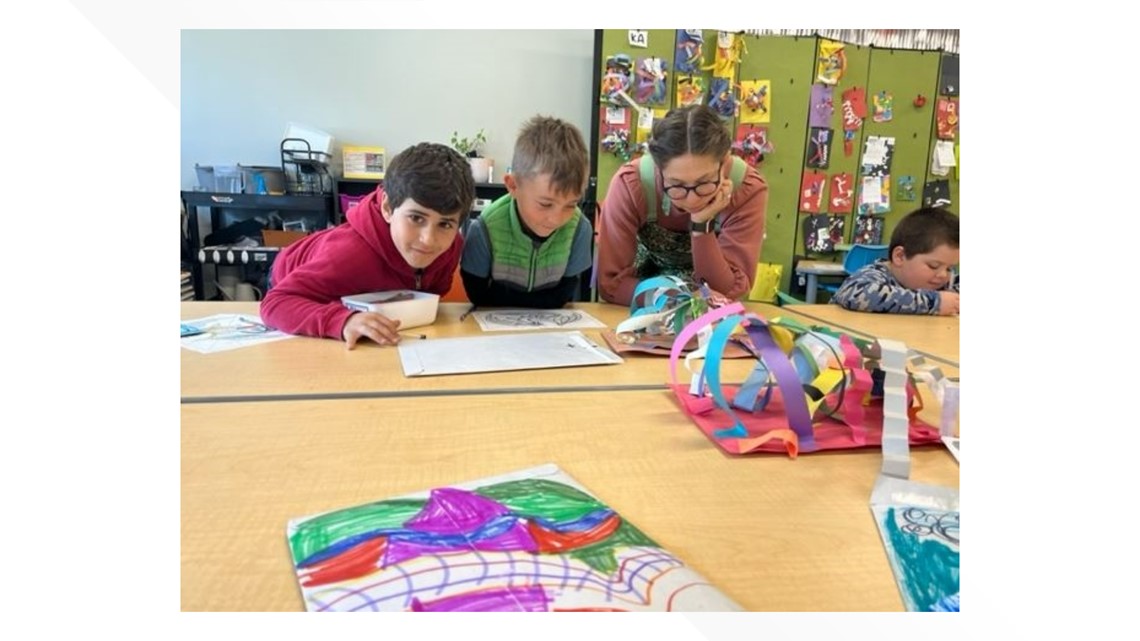 This is Wilkens' first year at Future Public School overseeing an art program she created.
"Here at Future Public School, we support or encourage innovative practices and ideas," Wilkens said. "So I feel so nurtured in all of my learning as I continue to help artists grow on their journey."
She guides them on that journey through a combination of a discipline-based approach that teaches specific artistic skills and a full-choice system.
"Choice-based still covers all those skills, but allows students to be the artist and interpret or use those skills in their own unique way," Wilkens said.
The full-choice program is organized in centers — a drawing center, a collage center, a painting center. The little artists can create to their hearts' content.
"They do have great fun, and when given the option and the freedom their creative minds will both inspire you, surprise you, add so much joy to your day," Wilkens said.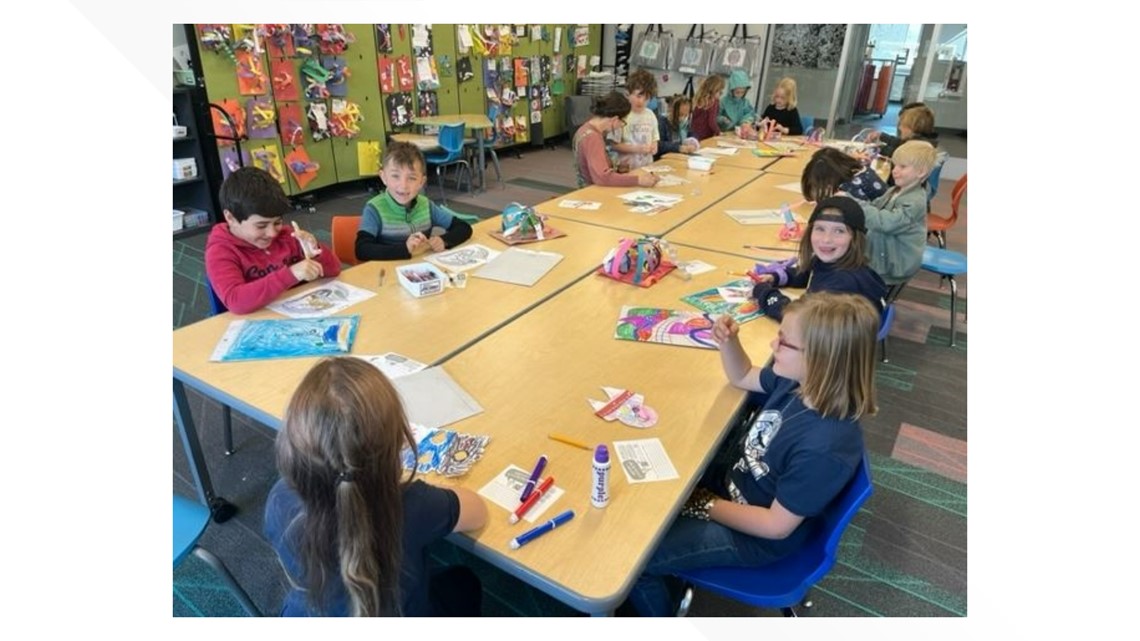 Wilkens received a $798 CapEd Foundation grant to add a fibers center.
"A ball of yarn can become many different things," Wilkens said.
Now her artists can learn to knit, crochet, sew, embroider and weave.
"With kids specifically it's a tactile medium that they work with their hands, almost sculpturally, but I think one of the draws is that they leave with a functional item in most cases," Wilkens said. "They leave with a scarf. They leave with something that's sewn."
Ultimately, she hopes they leave with a new thought process.
"So as this program builds, I hope to not only develop their art skills, but really their artistic mindset and thinking to really impact the world," Wilkens said. "Showing them that there are ways to be an artist that might not look how they think."
Future Public School's young artists get to show off their creations. Their final art show of the school year is Thursday May 11.