This is the first year that the scholarship has been distributed. It was created in honor of KTVB's Sal Celeski, dubbed "the father of Idaho journalism," who was appointed to the position in 1959.
The recipient of the first-ever Sal Celeski scholarship, Andrea Terés-Martínez, is from Guadalajara, Jalisco. Terés-Martínez has called Meridian, Idaho since she was 5 years old.
Terés-Martínez graduated from Boise State in May of 2023 with a Bachelor of Arts in Integrated Media and Strategic Communications with an emphasis in journalism, with certificates in Narrative Arts and Intermediate Spanish.
During her time at BSU, Terés-Martínez was the editor-in-chief of the BSU Arbiter, a student-run newspaper. She recently accepted a copyediting internship with the Wall Street Journal in New York City for the Summer 2023 following college graduation in May.
Over the duration of her years reporting with The Arbiter, Terés-Martínez received accolades for her reporting, eventually winning third place in a student editorial competition, awarded to her at the 2022 Idaho Press Club awards.
The budding journalist has experience reporting as an intern for the Idaho Statesman, where she covered child hunger, statewide labor shortages, Boise's housing crisis and Latino affairs.
Upon completion of her internship, Terés-Martínez was a featured speaker at the 2023 Boise State Idaho Listens event, where she made a case for journalism through the lens of her Catholic faith.
Terés-Martínez was awarded $1,000 through the scholarship fund, as she anticipates the start of her journey and career in media.
"It was really exciting because, you know, my freshman year from high school to college, I didn't get a lot of scholarships," said Terés-Martínez.
"I think it's been my work with the Arbiter and in my classes, and my relationship with that professor that helped me learn about this opportunity and help people see, 'like yes, you know that she can do good work with it.' So, I am really grateful for it."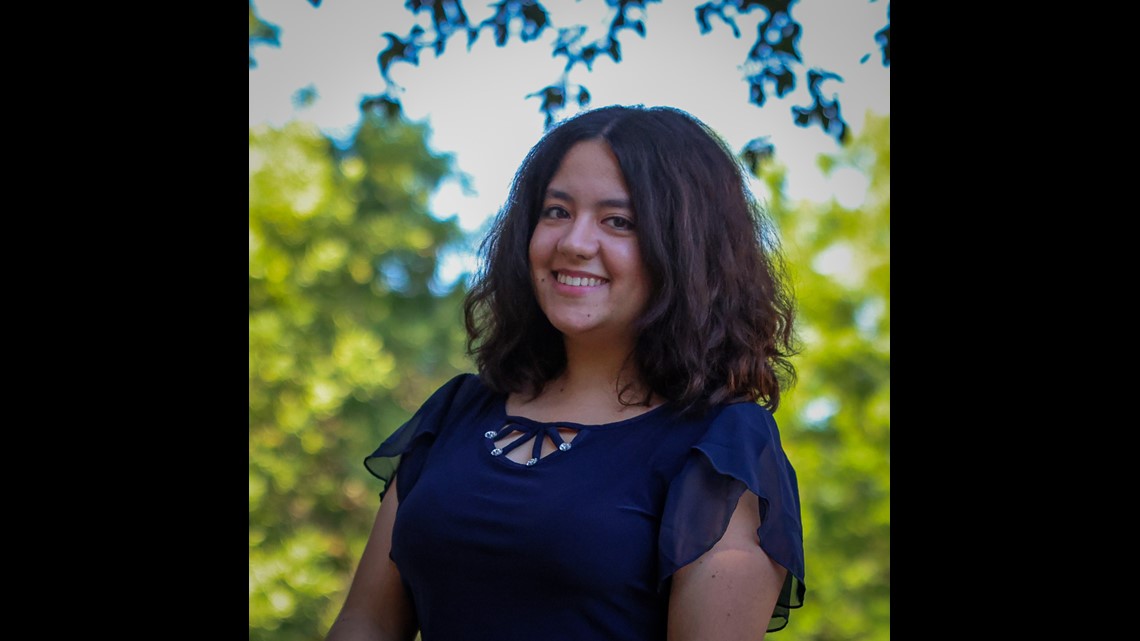 The Celeski scholarship was established by friends and family members of Celeski who have held a 40-year tradition of regularly meeting for coffee - as a way to connect his journalistic skill and expertise with future Idaho journalists.
The scholarship program is widely supported by former KTVB employees. It is an endowed scholarship in journalism or political communication that will be awarded annually in perpetuity.
Andrea received the first scholarship of $1,000. The endowment fund is now more than $36,000 with a goal of $50,000. If you would like to donate to the Sal Celeski Endowed Integrated Media Scholarship and contribute to future journalists of Idaho, visit the link provided here.
See the latest news from around the Treasure Valley and the Gem State in our YouTube playlist: