BOISE -- As court adjourned Wednesday morning, the mother of a dead toddler began to scream.
"Why you kill my baby?" she shouted at 30-year-old Timmy Kinner. "Why? Why? Why? Why? Why?"
With members of the court and supporters around her, Ruya Kadir's mother was hustled from the courtroom. Her wailing echoed down the hallway.
Kinner could face the death penalty if convicted in the June 30 stabbing rampage at a Boise apartment complex that left 3-year-old Ruya dead and eight other people - including five children age 12 or younger - with ghastly injuries.
As she read through the indictment, Judge Nancy Baskin outlined some of the carnage.
A 2-year-old girl with a lacerated liver, stomach, and pancreas.
A 7-year-old boy with a slash across his face and knocked-out teeth.
One woman with a broken jaw and punctured lung. Another with a stab wound to her spinal cord.
And little Ruya, who was stabbed at her own birthday party, and lived only long enough to be airlifted to a hospital in Salt Lake City.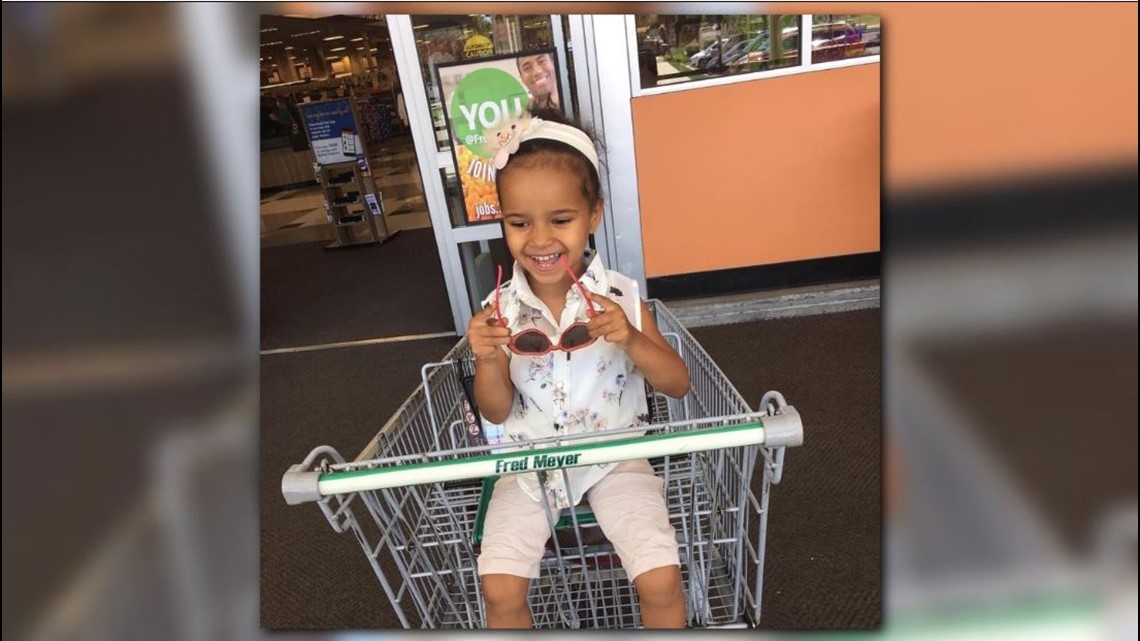 In all, Kinner faces one count of first-degree murder, eight counts of aggravated battery, two counts of aggravated assault, one count of burglary and a use of a deadly weapon in the commission of a felony.
The suspect's defense attorney David Smethers requested more time before Kinner enters a plea, and that plea hearing was ultimately delayed until Aug. 28. But whatever answer Kinner enters then - guilty, not guilty, or no answer at all - will do little to unravel the agonizing question that has gripped Boise and punctured the quiet hubbub of the courtroom Wednesday.
Investigators have provided little motive explaining why Kinner, a California resident and recent arrival to Boise, would have targeted a little girl's princess-themed party with such bloody results.
None of the victims had ever met the suspect. Although all nine were refugees from Ethiopia, Iraq and Syria - prompting speculation the rampage was a hate crime - police have found no evidence the stabbings were motivated by the victims' refugee status.
Police have said Kinner had briefly stayed with another resident at the apartment complex, but was asked by that person to leave after she became alarmed by his bizarre behavior. Consumed by anger, he came back to the Wylie Street Station with a large knife to get revenge, investigators allege.
But that person wasn't home, and inexplicably, prosecutors say, Kinner zeroed in on the birthday party a few doors down instead.
Boise stabbing suspect Timmy Kinner appears in court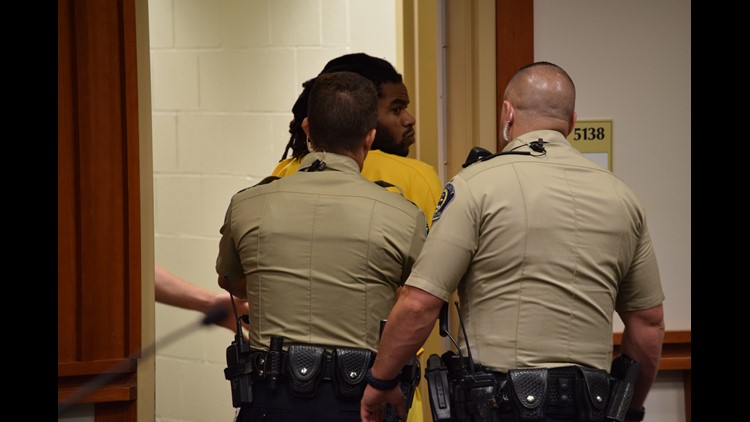 The attack prompted a flood of 911 calls, some from children who locked themselves in a closet to escape. Kinner was taken into custody at the scene, and officers later fished the knife from a nearby canal.
Prosecutors have not yet announced publicly whether they will seek the death penalty. As the hearing ended, Baskin agreed to take up a motion filed by the defense concerning Kinner's bond at his next hearing. He is currently not eligible to be bailed out of jail.
As Ruya's mother was led anguished from the room, Kinner glanced back once towards her. Then he slipped, shackled, through the side door to await the transport back to his cell.