Vigil for victims of mass stabbing in Boise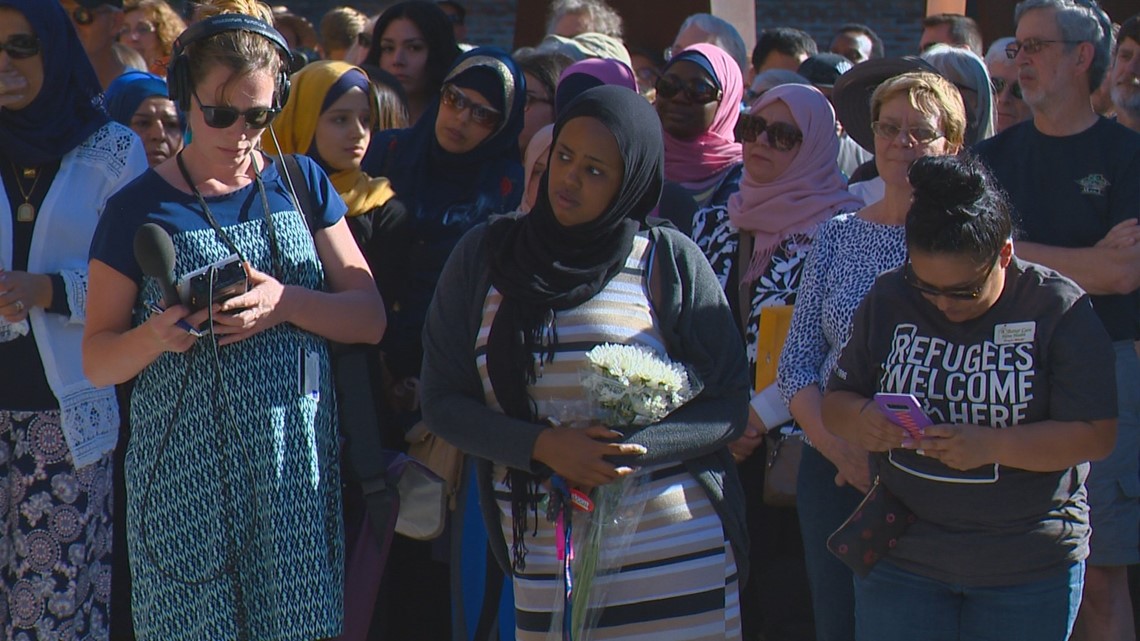 BOISE - There was a huge turnout Monday as people made their way to Boise City Hall's front steps to show their support for the victims of a mass stabbing in Boise on Saturday night.
People packed the street as they listened to a variety of speakers from different community religious groups speak about peace and hope moving forward.
MORE: 3-year-old girl dies after stabbing rampage at Boise apartments
"We have one person that did that but the rest of us are surrounding them," said a Boise resident. "We're going to show them love because that's what this world needs is a whole lot of love."
Speakers at the vigil stressed the need to rebuild the feeling of safety and community in order to move forward with the families involved.
MORE: 8-year-old Boise mass stabbing victim: 'He just came to me and stabbed me in my belly'
"Being here allows us to take the first steps past despair and ultimately allows us to reclaim hope," said Mayor Dave Bieter.
If you'd like to help these families on their long road to recovery, donate here.