BOISE, Idaho — Boise Police are investigating a report of swastikas painted on the street in a northwest Boise neighborhood.
The Nazi symbols were found in a bike lane at West Sloan Street and North Roe Street, and reported to Ada County Dispatch on Saturday, July 23. Officers received additional reports of similar images the night of Monday, July 25, but there were no new images, Boise Police Department spokeswoman Haley Williams said.
Boise Police officers notified the Ada County Highway District (ACHD). Officers coordinated with ACHD and used paint to obscure the symbols, Williams said.
"We appreciate the community reaching out to us about these hateful acts of vandalism and we take these matters very seriously, not just for the crime but for the fear it creates," Williams said. "The Boise Police Department is committed to making this a safe city and a city for everyone."
BPD is following up on tips and evidence, and the investigation is ongoing, Williams said.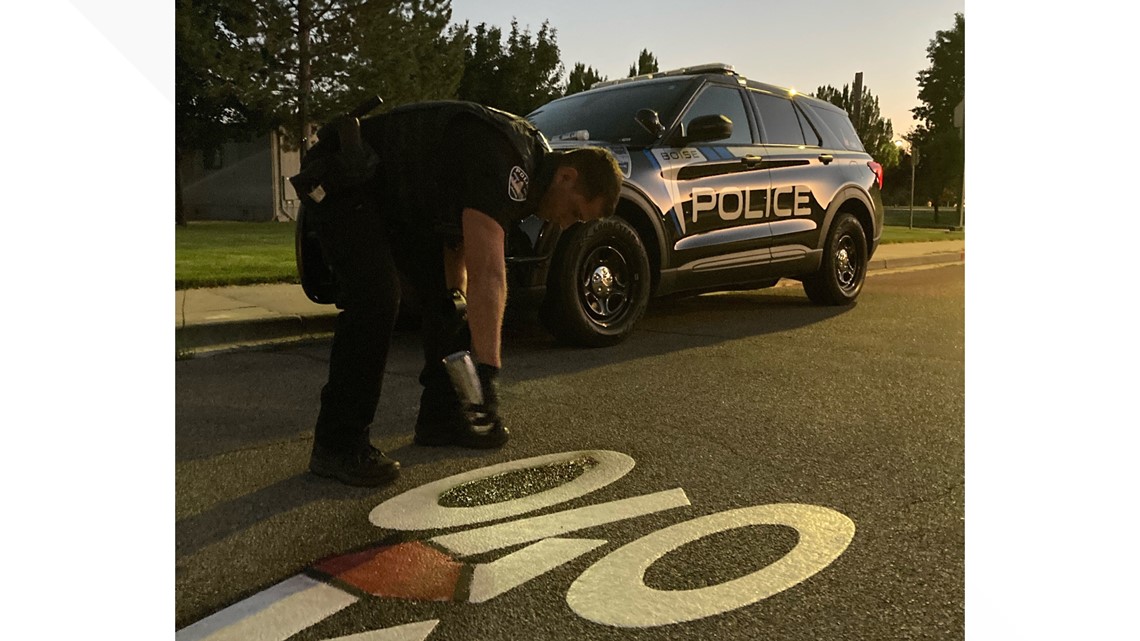 This most recent act of hateful vandalism is not the first in recent months in Boise.
In December 2021, anti-Semitic graffiti was painted in three tunnels along the Boise greenbelt near the Anne Frank Human Rights Memorial. One month earlier, a swastika and the symbol 'B666' were spray-painted on the east side of the iconic Idaho Building.
This story will be updated as we gather more information and as the Boise Police investigation continues.