BOISE - A retired pastor from St. Mary's Catholic Church in Boise was in the Ada County Jail Friday night on multiple felony counts of sexual exploitation of a child.
The Idaho Attorney General's Office said 72-year-old W. Thomas Faucher of Boise was arrested Friday.
Investigators with the AG's Idaho Internet Crimes Against Children Unit arrested Fr. Faucher on Friday after executing a search warrant at his Boise home. Officials said the investigation began after a tip from the National Center for Missing and exploited children.
The Ada County Prosecutor's Office assisted the ICAC Unit.
Fr. Faucher was booked into the jail on 10 counts of felony sexual exploitation of a child and one felony count of possession of a controlled substance.
Gene Fadness, communications director for the Roman Catholic Diocese of Boise, said Fr. Faucher has been retired for about three years. He said Fr. Faucher had preached a couple times over the last few years since retiring.
Fadness said that as a pastor of the parish, Fr. Faucher said Masses at St. Mary's Catholic School and had interactions with students and adults.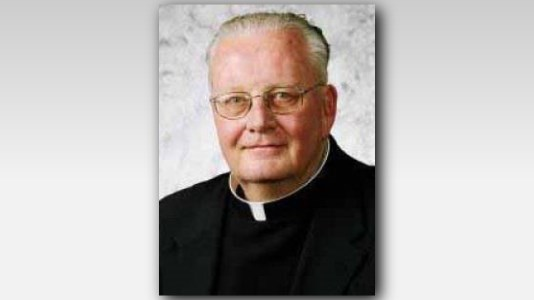 According to the church's website, Fr. Faucher was raised in Boise and graduated from St. Mary's Grade School in 1959. He was ordained in Boise in 1971 and held numerous Deaconal and Priestly assignments in and out of Idaho. Fadness said Fr. Faucher came back to St. Mary's around 2002-2003.
Fadness said the church hasn't heard from families about whether any children may be alleged victims.
He said parishioners are "bound to be horribly shocked"
The Roman Catholic Diocese of Boise issued the following statement Friday night:
"The Roman Catholic Diocese of Boise has learned of the arrest of Rev. W. Thomas Faucher, retired priest and former pastor of St. Mary's Church, Boise. Because of Father Faucher's retirement three years ago, he has not held any pastoral assignments since that time. Because of the seriousness of the allegations, Faucher will be unable to minister in the Diocese of Boise in any way. The Diocese will cooperate fully with law enforcement officials in their investigation."
Faucher's first court appearance is set for Monday, Feb. 5.