MARSING, Idaho — A man police found early Saturday morning with a flipped car and a handgun is connected to the shooting death of a Marsing farmer, the Owyhee County prosecutor says, although he has not been charged in connection to the slaying.
Joshua Jon McDaniel, 37, is charged with resisting and obstructing law enforcement and unlawful possession of a weapon by a convicted felon.
Owyhee County Prosecutor Jeffrey Phillips told KTVB that investigators believe McDaniel is linked to the death of Rod St. Clair, who was gunned down at his house on Island View Drive Friday night. One other suspect in the shooting, a 50-year-old man, is also in custody, but is being treated for injuries at an area hospital.
Phillips declined to say whether McDaniel was the shooter, what his connection to the shooting was, or whether he and St. Clair knew each other. Officials have also not released whether they are looking for any other additional suspects.
Investigators said earlier that deputies were called out to the victim's home for a report of a suspicious person Friday. It is not clear whether they found anyone at that time, but later that night at around midnight, a fight broke out at the house and St. Clair was fatally wounded.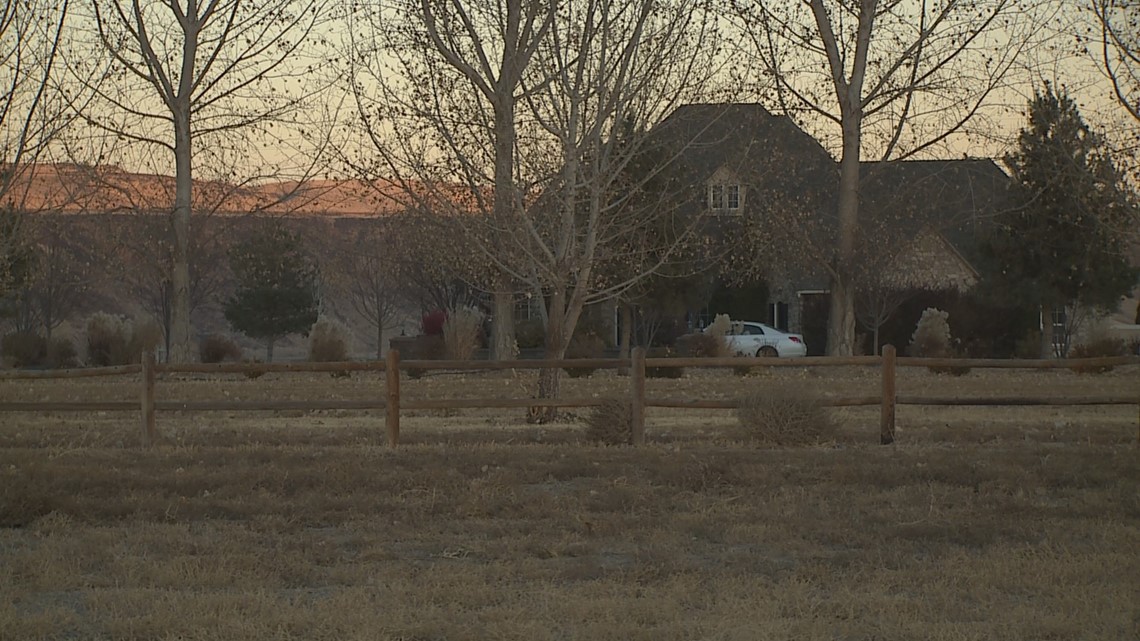 Owyhee County Sheriff Perry Grant did not release a motive in the killing, but said the public at large is not in danger.
"The incident is under investigation," the sheriff told KTVB in an email. "I wouldn't categorize this as a home invasion. At this point, I do not feel there is a threat to the general public."
According to court documents filed in McDaniel's case, one of the people believed to be involved in the shooting, identified as Mark Warner, told deputies he had left his vehicle along State Highway 78 after it broke down.
It's unclear whether Warner is the second suspect.
Deputies responded to the area and found a black Crown Victoria which had flipped on its roof. The car, which was a little more than a mile away from the victim's house, is registered to a woman who lives in Caldwell, according to court documents.
At 2:52 a.m., according to the probable cause affidavit, McDaniel walked up to the overturned vehicle, telling a sheriff's posse member the car belonged to him.
Deputies had returned to the home where the shooting happened, and by the time they got back to the car, McDaniel had walked away, according to court documents. The deputies followed in the direction he went, and spotted him at the northeast corner of a nearby house.
McDaniel kept walking around the side of the house as deputies approached, according to court documents. One of the deputies wrote in the probable cause affidavit he yelled out "stop, Sheriff's Office" and ran towards the suspect, but McDaniel kept going.
The deputies caught up with McDaniel and ordered him to get on the ground, but he refused, according to the probable cause affidavit. The deputies tried to pull him to the ground, then Tased him, but the suspect did not go down.
Ultimately, the deputies say, they were able to tackle McDaniel and handcuff him.
One of the deputies reported having seen McDaniel toss something into the weeds, so the pair went to investigate, ultimately finding a Glock 21 handgun.
McDaniel is prohibited from possessing a gun due to felony convictions out of Sacramento, California for possessing an explosive device in 2007 and possessing a handgun as a felon in 2008.
He was arrested and booked into the Owyhee County Jail, where he is being held on a $500,000 bond. McDaniel is due back in court Dec. 2.