CRIPPLE CREEK, Colo. — Krystal Lee's four-hour testimony in a Teller County courtroom Wednesday ended with what she said were the last words ever spoken by a 29-year-old woman she had only met once.
"She said 'please stop,'" Lee said from the witness stand, fighting back tears.
Lee was talking about Kelsey Berreth, a Woodland Park mom and flight instructor who hasn't been seen alive since Nov. 22, 2018 — Thanksgiving Day. Lee herself has not been charged with Berreth's death; instead, she said she was recounting the words of Patrick Frazee.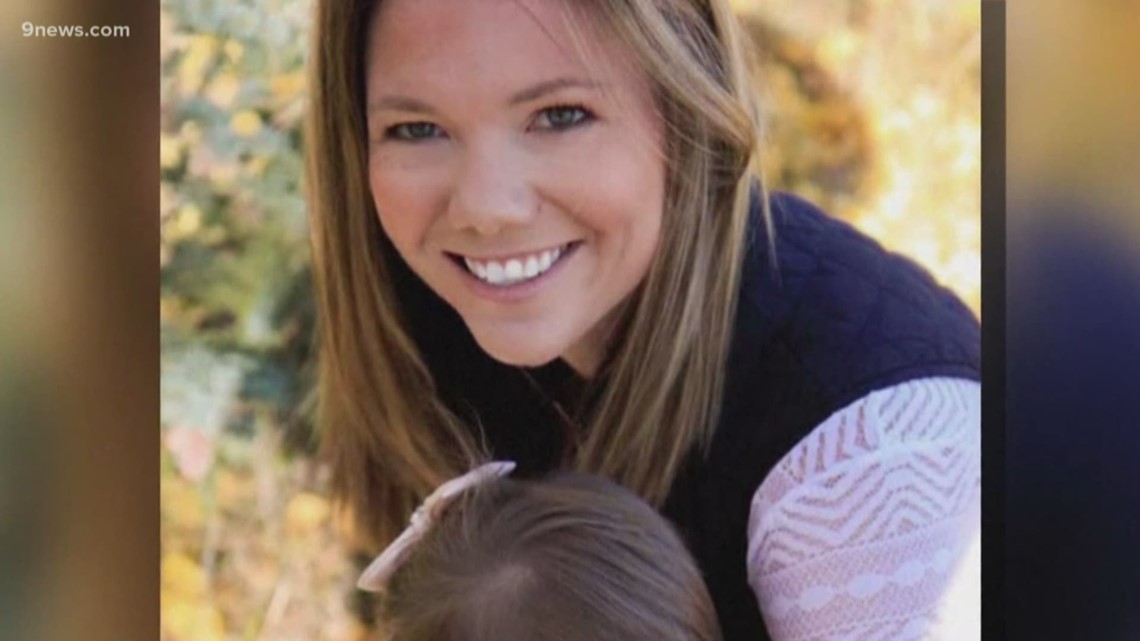 Frazee is standing trial for first-degree murder, attempt to commit first-degree murder, and tampering with a deceased human body for his alleged role in Berreth's death. Berreth was Frazee's fiancee and the mother of his young child, but prosecutors allege that Lee was his mistress, a woman with whom he had rekindled a complicated relationship that had spanned more than a decade of their lives.
During her testimony, Lee described how what began as a blossoming romance with a cowboy she met at the Teller County fair ended allegedly with driving from Idaho to Woodland Park to clean up a bloody crime scene inside of a young mother's condo and disposing of that woman's cellphone hundreds of miles away.
A long and complicated relationship
Lee said she met Frazee in 2006, while she was working in Lake George. The night they met, Lee said she felt an immediate connection.
"He was tall and handsome and we danced, and it seemed from the conversation we had he was pretty admirable and had his act together and he seemed like a pretty good dude," Lee said.
The two dated for about a year before going their separate ways. They sporadically stayed in touch, and Lee took Frazee up on his offer to give her a border collie puppy. Lee said things turned sour though when Frazee demanded a check for the dog months later.
"If I didn't send the check, he said he'd come to Idaho and kill the dog," Lee said.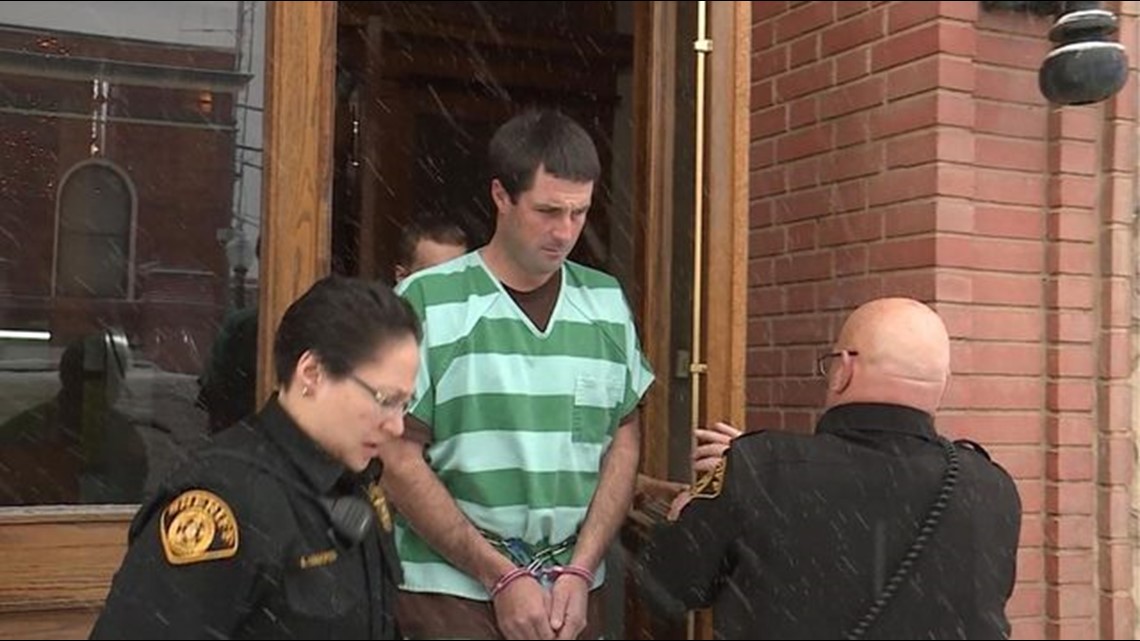 The two wouldn't talk again for years. Lee met and got engaged to another man. There were some sporadic conversations, and Lee said she reached out to apologize for not paying for the dog. On the night before her wedding, Lee said she got a voicemail from Frazee begging her not to marry another man.
"He said if you decide to go through with it, I hope he treats you like a princess because you deserve it," Lee said.
Lee said she never called Frazee back, but that she felt conflicted, that she was making the right choice, but there was a problem.
"I also felt like my heart was in love with Patrick," Lee said.
Outside of occasional Facebook messages, the two wouldn't speak on the phone again until 2015, when Lee said her marriage was beginning to fall apart. She said she met up with Frazee during a planned trip to Colorado that same year, and their relationship seemed to pick up where it left off.
"It was like nothing had changed, it was, say, that giddy feeling," Lee said, adding that the two began to have an affair.
Lee said Frazee had implored to get a divorce and move to Colorado, where they could start a family. But Lee said she was conflicted, that she didn't want to leave her two young children behind in Idaho.
In March 2016, Lee said she found out that she was pregnant with Frazee's child. According to testimony from Berreth's mother, this was just two months after her daughter met Frazee on an online dating site, and just a month before the two met in person for the first time.
Lee said she had expected Frazee to be excited about the baby, but that he didn't respond to her text that showed a photo of the positive pregnancy test. Lee said she had to call him, and that's when she says he told her something jarring: "I guess you're a baby killer or you're not."
Lee — who was still married to another man at the time — said she terminated the pregnancy, and later that year, she filed for a divorce.
"He didn't react, he didn't say anything, and we just stopped talking," Lee said.
She said the pair wouldn't speak again until October 2017, when she reached out on Facebook about a fundraiser for a mutual friend. This was the same month that Frazee and Berreth's daughter was born.
Lee said the two soon started talking again around Oct. 28 of that year, when Frazee texted her and asked her if she still liked her kids.
"The next thing I remember, he was calling me and I was nervous and he was calling me, and we ended up talking on the phone for over two hours about horses and dogs," Lee said.
That June, Lee made a trip to Colorado. That's when a mutual friend told her that Frazee had a baby daughter.
"My jaw hit the table," Lee said, adding that Frazee had never mentioned the child or Berreth.
'He wanted her to not be a problem anymore'
While having dinner together during that same trip, Lee said Frazee never mentioned his daughter. When she made a trip to Colorado again in August, Lee said she stopped at a store in Utah, where she bought a onesie for the little girl that said "long live cowgirls."
Even after giving him the onesie, Lee said Frazee didn't talk about his daughter until September — and that wasn't truly the topic of the conversation.
"He really didn't talk to me about having a daughter," Lee said. "He asked me what my opinion was about protecting people that are innocent."
Lee said this is when Frazee alleged to her that Berreth had abused their young daughter, something prosecutors said they had never been able to corroborate with child protection services or from anyone who knew the family.
During their conversations, Lee — who works as a nurse — said Frazee asked her what combinations of drugs could theoretically kill a person.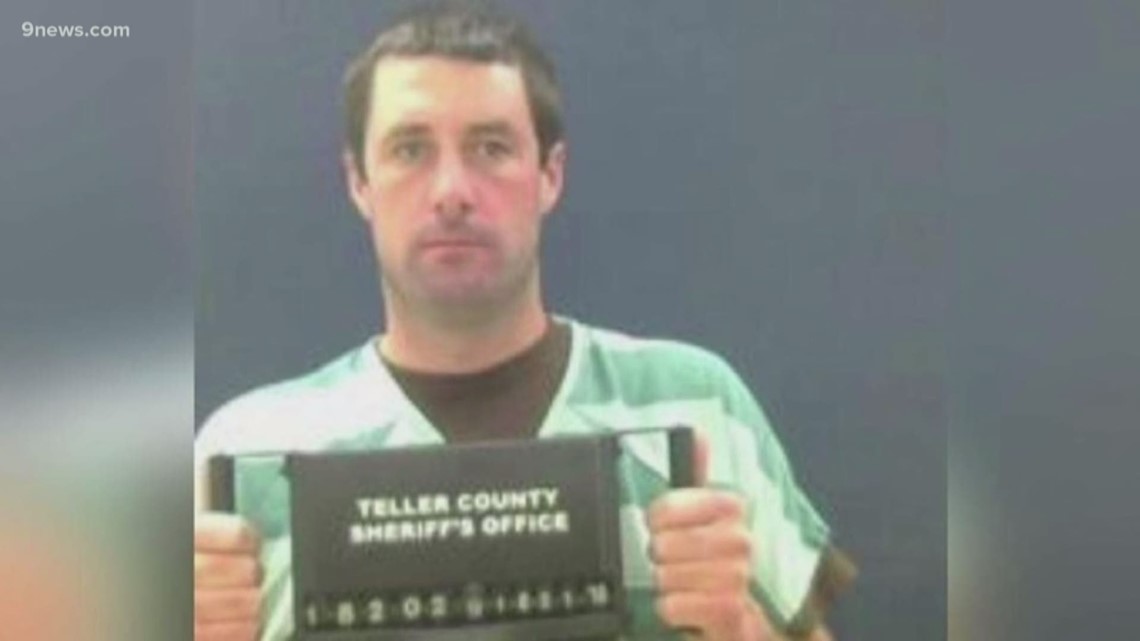 "He wanted her to not be a problem anymore," Lee said.
And that's how in September 2018, Lee said she found herself knocking on Berreth's door one evening with a Starbucks coffee in her hand. She said Berreth answered, and didn't look like the woman in the pictures Frazee had shown her without her makeup on.
"She was standoffish and guarded," Lee said. "It was dark."
Lee, who had never met Berreth, said she thanked her for putting her dog back in her yard, and offered her the coffee. She said Berreth told her she didn't know what she was talking about, but took Lee's phone number and closed the door.
"I didn't want to harm Kelsey," Lee said from the witness stand of a Teller County courtroom. "I wanted to form an opinion."
Lee said she never put Ambien or Vicodin in Berreth's coffee like Frazee had asked, and that the next day, he called her and asked why she was still alive. At the end of the conversation, Lee alleged that Frazee told her she had another chance.
A few weeks later, she said she visited Colorado again, and Frazee gave her a metal pipe and asked her to use it to hit Berreth over the head. Lee said she went to Berreth's Woodland Park apartment and sat in the parking lot.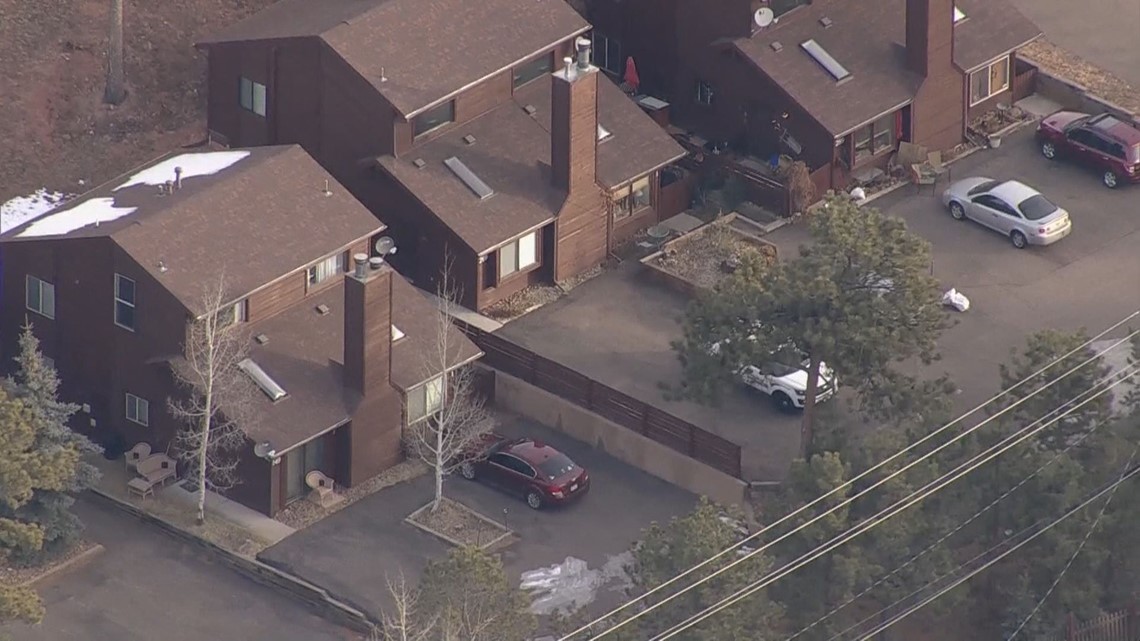 "I sat there for a minute and … I opened the door and a dog barked and I got back in the car and I put the pipe back in his driveway," Lee said.
She said Frazee called her the next day angry, claiming his mom had asked why there was a pipe in the driveway. But she claims he would later tell her she could "make things right."
After this incident, Lee said she came back to Frazee's home, where she met his daughter for the first time. That's when she said she began to question his allegations of abuse.
"There were no scars, there were no bruises," Lee said.
Lee said Frazee nitpicked her cooking and childcare during that particular visit, and that she realized Berreth might not have been doing anything wrong, but that she also "might not have been doing anything right."
The next week, Lee said she came back to Colorado, where she said Frazee told her to wait outside out Berreth's door with a baseball bat and "swing away." Once again, Lee said she couldn't go through with it.
"He told me that he was going to hold my feet to the fire," Lee said. "That if something happened to [his daughter], it was on me, it was my fault."
Lee said at this point, she didn't call police because she had no proof Berreth's child was being abused. She also said she was afraid for her safety.
"I knew he had thought things out," Lee said. "I knew he had a plan. If he didn't go through with it, it could fall back on me."
She also mentioned a third reason for her silence.
"I didn't want him in trouble, he was a good parent, I was hoping it would just go away," Lee said.
"I cared for him, he was one of my best friends, and he was saying this little girl was being abused," Lee added. "I understood it was wrong but … I didn't know what to do, so I didn't make the right decisions."
Lee said she didn't hear from Frazee again until Nov. 4, when he said he was going through with it and needed her to come from Idaho to Colorado. She didn't, and she said she wouldn't hear from him again until Nov. 22, 2018.
"He told me 'I had a mess to clean up,'" Lee said.
The final trip between Woodland Park and Idaho
On Nov. 22, 2018, Lee said she was having Thanksgiving dinner with her family when she saw a missed call from Frazee. She said when she spoke to him on the phone, he implored her to come to Colorado.
Lee said she had to fill an on-call shift at the hospital where she worked, and that she exchanged cars with a friend. She said she loaded the vehicle up with cleaning supplies from her home — including a bodysuit and foot covers she had used while painting — and made the 12-hour drive from Idaho to Woodland Park.
She said she arrived during the morning on Nov. 24. Lee said Frazee left the keys to Berreth's condo outside of his ranch, and that she went inside the condo to find blood on the floor, walls and some of the furniture. Lee said she stood at the door for a moment and realized "it was bad."
"I knew that nobody else needed to see that," Lee said. "[Berreth's] mom and little girl never needed to see what Patrick did to her, and I didn't know that he was capable of that. I didn't think that he was capable of what happened, and I didn't think they needed to see it."
Lee said she began scrubbing the condo, first with the bleach she had brought, and then with Berreth's own cleaning supplies. She said there was a bloody sweater in the middle of the floor, and bloody footprints in the kitchen and hallways.
Lee said she threw away what she couldn't clean, but that she left small amounts of blood on the fireplace and baby gate in hopes that police could find it. Finally, she said she loaded the trash bags into her car, and texted Frazee, telling him she was ready to see the horse — a phrase that would become their code for discussing the case.
Before going to Frazee's Florissant home, Lee said she was parched and went to Sonic for a drink.
"I wanted to act as normal as possible so [Frazee] didn't think I was rattled or upset," Lee said. "So I got him lunch, and I got [his daughter] lunch, and I went to his house."
At his house, Lee said Frazee told her what he had done to his fiancee. Lee claims Frazee told her he snuck a baseball bat into Berreth's condo, and that he tied a sweater around her eyes and had her guess the scents of candles by smelling him. Later, he said he hit her repeatedly with a baseball bat and put her body in a black tote that he stored at his property west of Cripple Creek.
"He told me how hard it was to eat … Thanksgiving dinner with [his] family while the mother of [his] child was in a tote in the back of the trunk," Lee said.
Lee said she wanted to go home, but that Frazee had asked her to go with him to the ranch to retrieve the tote box. Lee said he brought it back to his property in Florissant and that he put it into a metal trough, where he doused it in gasoline and lit it on fire. Lee said this fire grew to include the bags of bloody items that had been taken from the condo during the cleanup.
That night, Lee said she took Berreth's cellphone, purse and gun and drove back to Idaho. First, she said Frazee had asked her to send him photos of him and his child that had been stored on Berreth's phone. This required her to set up a Walgreens account, and Lee said it made her pause.
"I saw some of those pictures on her phone, and I knew that there were people that cared about her, and people were going to look for her," Lee said.
Because of this, Lee said she allowed Berreth's phone to "ping" in Grand Junction, hoping that it would help law enforcement find her. She said she continued her drive to Idaho, and once she was home, Lee said she burned Berreth's phone and purse, disposing of the ashes in the trash at her work.
Lee said she gave the gun to a family friend.


When Lee started talking to investigators


Lee said in the days after returning home to Idaho, she received multiple calls from Frazee each day.
"He told me that we were sticking to our story, that I had come down to look at horses," Lee said, adding in another call, Frazee mentioned that "nobody had caught on."
Berreth was reported missing by her mother on Dec. 2. During a conversation, Lee said Frazee told her he had told Berreth's mother the pair had broken up and she didn't want anything to do with him.
"He told me just to stick to my story and play cool," Lee said. "Don't run your mouth. Don't say too much."
While she was in Las Vegas on Dec. 14, Lee said she received a phone call from the FBI. At the time, she said she didn't know what the were asking about or what had happened.
"I was scared," Lee said. "I was scared of the whole situation, I was so scared that if I didn't cooperate with Patrick something would happen to me or something would happen to my little girl. I was scared about the whole process, and I knew that it was coming, but I didn't feel comfortable, I didn't know how to handle the situation."
The next day, Lee said the FBI came to her house, where they did a search and took DNA samples. She said she'd cooperate, but would need to hire a lawyer first. On Dec. 20, Lee gave an interview with investigators, and the next day, Frazee was arrested.
That same day, Lee also took investigators to the scenes where she said the crime occurred.
During opening statements on Friday, Frazee's public defenders alleged that Lee is not a credible witness who is known for lying to investigators — though they did not go as far as to name her an alternate suspect.
They'll have the opportunity to cross-examine her on Thursday. Lee -- who has been considered the prosecution's star witness -- has pleaded guilty to tampering with evidence for disposing of Berreth's cellphone. She is testifying as part of her plea deal and will be sentenced at the conclusion of the legal proceedings against Frazee.
Frazee's trial is slated to last for three weeks. It began on Friday and is scheduled to end on Nov. 22 — the one-year anniversary of Berreth's presumed death.
9NEWS is in the courtroom and will provide coverage of Lee's testimony during court breaks. Per a decorum order, live coverage of the trial is prohibited.