NAMPA - The Canyon County Sheriff's Office identified the woman who died and the man accused of killing her in a tragic case of domestic violence Tuesday in Nampa.
Kymberlee A. Larsen, 22, of Nampa died from multiple slash and stab wounds. Evan C. Bashir, 29, of Meridian, died from multiple gunshot wounds after being shot by a Nampa police officer.
Two surviving victims, who also suffered multiple slash and stab wounds, have also been named: 27-year-old Chelsea Larsen and 57-year-old Julianna Flowers. Officials said they're both in stable condition after they underwent surgery on Tuesday.
Nampa Police Chief Joe Huff on Tuesday said multiple 911 calls were made at around 8:06 a.m. regarding a disturbance - a stabbing - in the 7500 block of Edgebrook Drive. The two Nampa officers who were the first responders arrived to find several people injured, both inside and outside the home.
The officers went inside the house, where they found Bashir. He was armed, officials said, but the type of weapon the man was holding when he was shot hasn't been disclosed.
On Tuesday, officials said at least one of the two officers opened fire, but on Wednesday they confirmed that only one officer fired his weapon.
Nampa Police involved in shooting after multiple people stabbed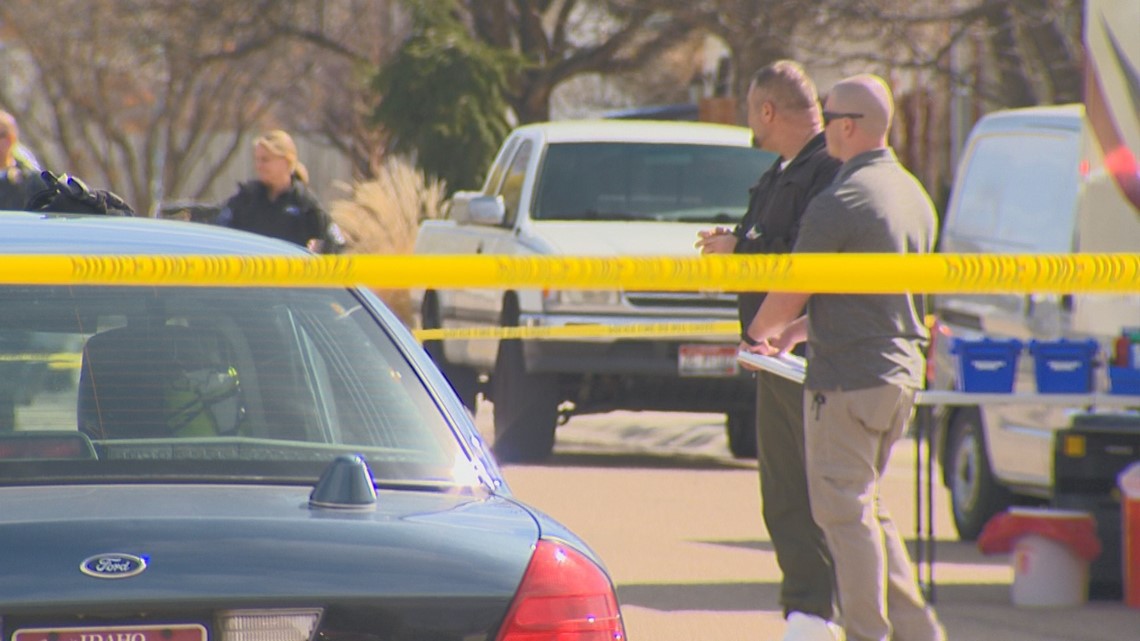 Also on Tuesday, authorities said that the victim was dead before officers arrived - but that is not the case. The sheriff's office on Wednesday said Kymberlee Larsen was still alive when officers got there. But even though she received immediate first aid and assistance, she died before she could be transported to a hospital.
The sheriff's office is crediting first responders with saving Chelsea Larsen and Flowers. Doctors said a tourniquet applied by one of the Nampa officers was a lifesaving measure for one of those victims.