LUMBERTON, N.C. — A total reward of $20,000 is being offered in the case of a 13-year-old girl kidnapped from a North Carolina mobile home park.
News outlets report Lumberton police announced Friday that Gov. Roy Cooper's office is offering $5,000 for information that leads to Hania Noelia Aguilar. The FBI is offering $15,000. On Friday, the FBI released new photos of Aguilar in the desperate search for the teen.
On Thursday, authorities released video of a man walking near the area where the 13-year-old was kidnapped in Lumberton, N.C.
The video showed what appears to be a man wearing light colored shoes, a light-colored shirt, and a hoodie walking toward Rosewood Mobile Home Park on November 5. Several cars were also seen driving by in the video.
The FBI asked anyone who recognizes this man to call the tip line at 910-272-5871.
Calling it a significant break in the case, law enforcement announced the stolen SUV used in the kidnapping was found Thursday morning.
Investigators said the SUV was found a little before 8 a.m. Thursday off Quincey Drive, about six miles outside Lumberton. Police Chief Michael McNeill said the search for Hania is becoming "more and more dire."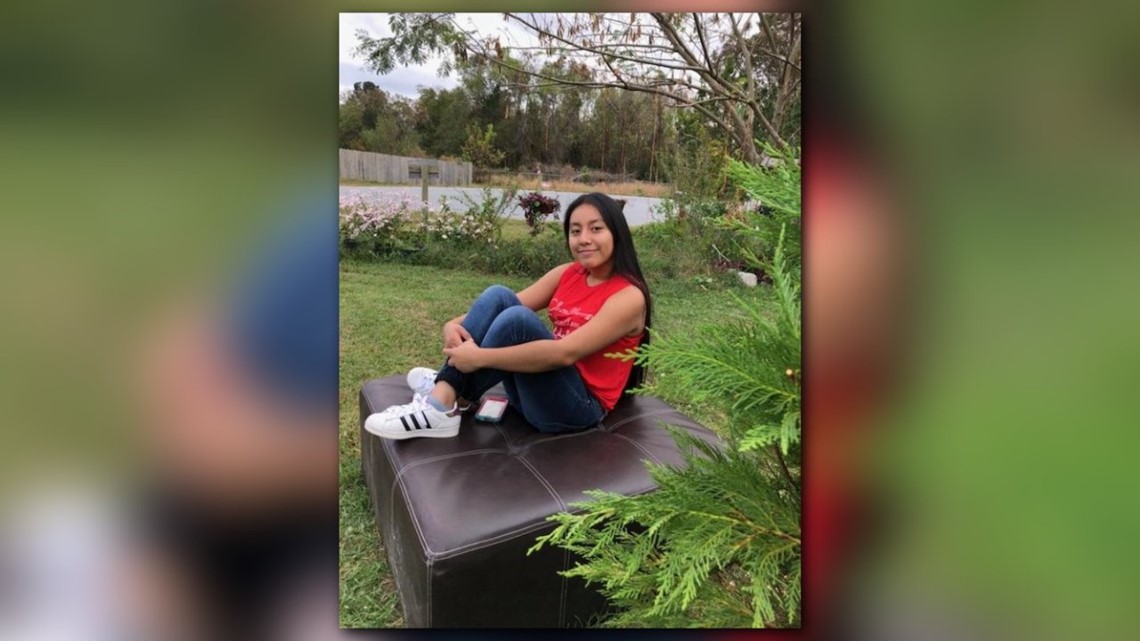 "Someone called 911 and said they saw the vehicle back in the woods," said McNeill, urging anyone who lives in the area or owns a business with surveillance equipment to call the police tip line immediately.
McNeill said now that the vehicle used in the kidnapping was found, the main goal is to find Hania. He said providing an updated photo of the vehicle earlier this week had a "tremendous" impact on finding it Thursday.
"We have the vehicle. A lot of work's going on to process the vehicle and any evidence that's here," McNeill said. "We're hoping and praying that we can find her now and find her safely and get her back to her family. That's our primary goal."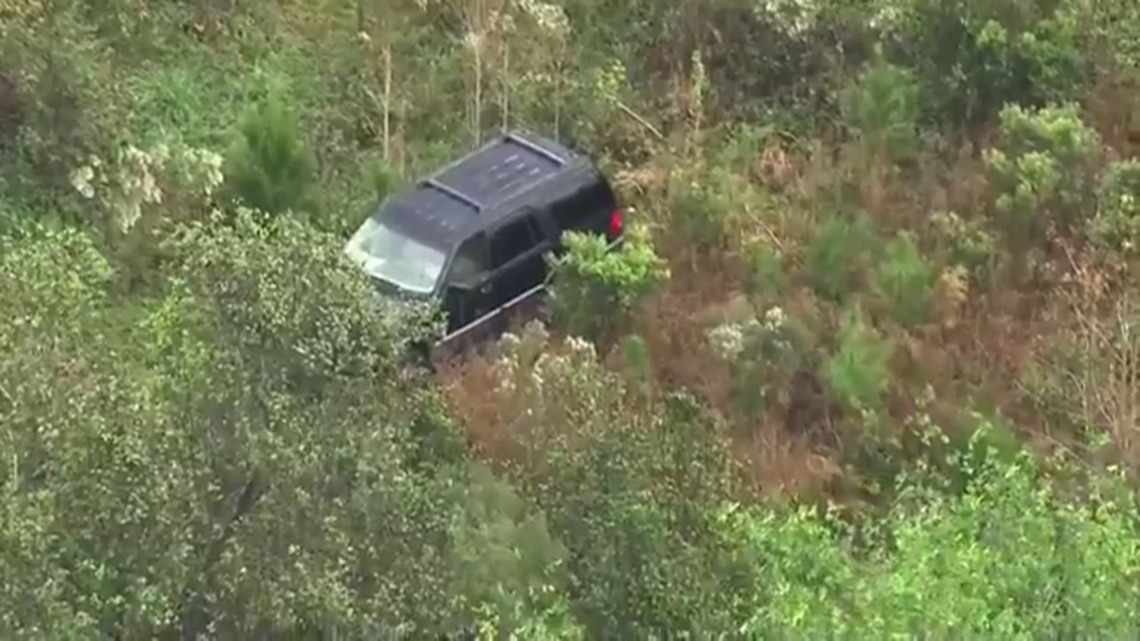 An FBI spokesperson said detectives are still searching all of Robeson County for any signs of Aguilar and her abductor. Those searches are independent of any crews that are processing the scene on Quincey Drive.
"We're taking all logical steps to locate Hania," he said. "We're not limiting ourselves to any certain geographical area."
On Wednesday night, Aguilar's eighth-grade teachers, family, and friends came together to pray for her safe return home.
"The most important part of our investigation is you, the public" said Andy De La Rocha, a senior FBI agent who is helping in the probe to find Hania. "And we need your help."
Investigators have been collecting and analyzing surveillance video since Hania was taken from her home on November 5, 2018.
Police said a man dressed in all black and wearing a yellow bandana grabbed Aguilar at Rosewood Mobile Home Park. Police said the man forced the girl into a stolen Green 2002 Ford Expedition.
Investigators with the Lumberton Police Department, Robeson County Sheriff's Office, FBI Agents, and SBI agents are currently following nearly 50 leads.
A special tip line has been set up for anyone to call for with information to help investigators find Aguilar at 910-272-5871.
The girl's mother made a plea for Aguilar's return.
"I just want my daughter back with me. I am here waiting for you, I love you, and I only care about you and I don't have anything against whoever did this to you. I just want you back," she said.
On Tuesday, the FBI released a poster in Spanish showing the suspect's vehicle and pictures of the girl.
PHOTOS | Stolen SUV found in NC AMBER Alert case
The Associated Press contributed to this report.