MERIDIAN - Meridian Police say they have arrested a 23-year-old man suspected of entering the girls locker room at Rocky Mountain High School on Wednesday.
Andrew D. Kim of Meridian has turned himself into police after a family member recognized him on security camera video that was released to the media earlier this week.
West Ada School District spokesman Eric Exline told KTVB that the man went into the girls locker room between second and third periods on March 7. The man is alleged to have taken video of him pleasuring himself using a student's phone, said Exline.
The man and the car he drove were captured on security cameras.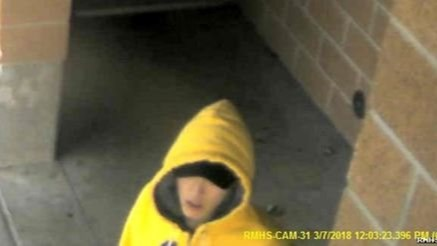 Police say Kim was booked into the Ada County Jail on one count of sexual abuse of a child under 16 for causing a minor child to witness an act of sexual conduct, and one count of burglary for entering the school with the intent to commit a felony.
Kim is currently on probation for video voyeurism. He is also charged with violating his probation.
Meridian Police were aided in the investigation by Idaho Probation & Parole and the West Ada School District.