MERIDIAN, Idaho — In response to a video circulating on social media that shows an officer repeatedly punching a suspect in the face while being arrested, the Meridian Police Department issued a statement Wednesday telling the public they will be conducting an internal review of the incident.
"The Meridian Police Department takes every use of force very seriously and conducts reviews on each. While the video on social media only captures part of the use of force, we are asking for the public's patience," the release states.
The video shows officers throwing the suspect to the ground and then appearing to punch him several times. The suspect's mugshot showed that one eye was swollen shut and heavily bruised and blood and bruising on the side of his face.
Editor's note: KTVB has a mugshot policy where we do not typically include mugshot photos, however, because use of force is in question we are showing the photograph.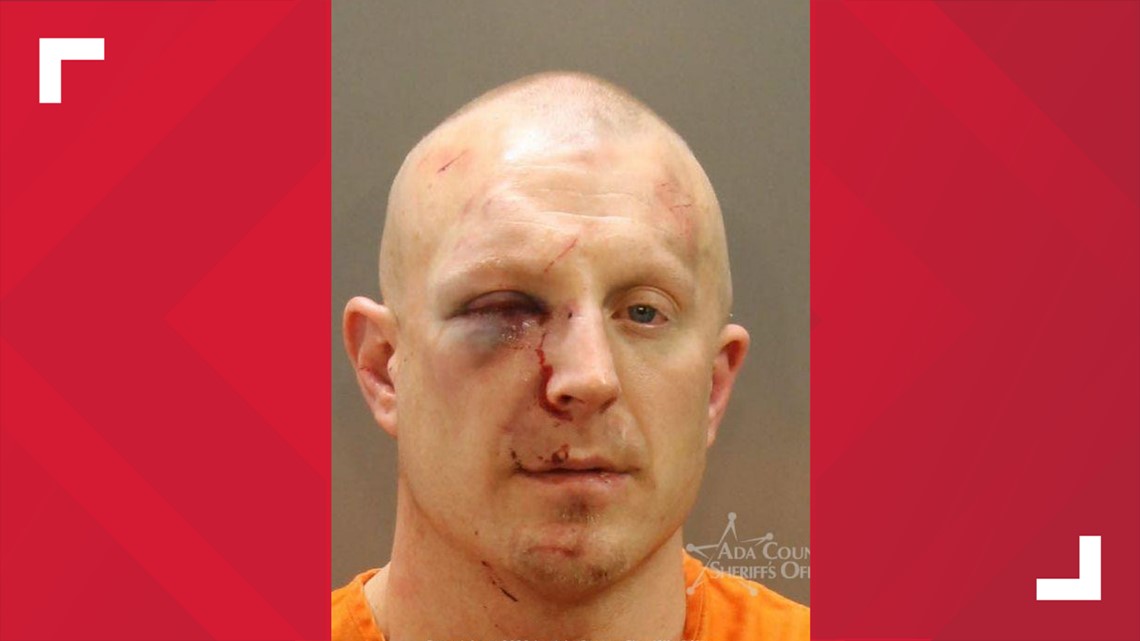 Police claim that on Tuesday, May 16 around 5:20 p.m., they responded to a call that said a person was passed out in their vehicle near Ten Mile and Ustick. Officers arrested Colt Seward, 31, from Boise.
Police said that the officer had placed Seward in two sets of handcuffs, but he "slipped the handcuffs to the front of his body."
"The initial officer called for a backup officer to assist him in placing SEWARD in one set of handcuffs. When the officer released SEWARD's right hand from his handcuffs to re-handcuff SEWARD attempted to pull away from the officer and threw an elbow striking the officer," the release stated. "The officers forced SEWARD to the ground and one officer struck SEWARD multiple times in the face."
Police said that Seward also had a .40-caliber handgun and has been booked into Ada County Jail on multiple charges, including misdemeanor driving under the influence (2nd offense), misdemeanor resisting and obstructing, misdemeanor assault or battery, misdemeanor possession of prescription drugs without a prescription, misdemeanor drug paraphernalia-use or possess with intent to use, unlawful possession of a firearm by a convicted felon and felony possession of a controlled substance.
The officers involved in the arrest have not been placed on leave.
No more information is available at this time. KTVB has filed records requests and will update as information becomes available.
See the latest news from around the Treasure Valley and the Gem State in our YouTube playlist: