BOISE, Idaho — Christopher Tapp spent half of his life behind bars for the murder of 18-year-old Angie Dodge, from Idaho Falls.
Many advocacy groups, like the Idaho Innocence Project, worked on Tapp's case. After 20 years in prison, new DNA evidence eventually led to his release in 2017.
Two years after he walked out of the Bonneville County Jail, advances in DNA testing and technology and a new suspect in Dodge's murder.
On Thursday, Tapp spoke at Boise State University about how the university's Idaho Innocence Project and its director, Dr. Greg Hampikian, changed his life and set him free.
Tapp discussed his case and his experience and what the whole process was like for him behind bars.
"So right now as I stand in front of you I'm a convicted murderer for a crime I did not commit," Tapp said.
In 1996, 18-year-old Angie Dodge of Idaho Falls, was raped and killed inside her apartment. In early 1997, Tapp was arrested and questioned. He said after hours of interrogation, threats by some people involved in the case, and a promise of immunity, he made a mistake and confessed to the crime. He later tried to claim his innocence and that his confession had been coerced.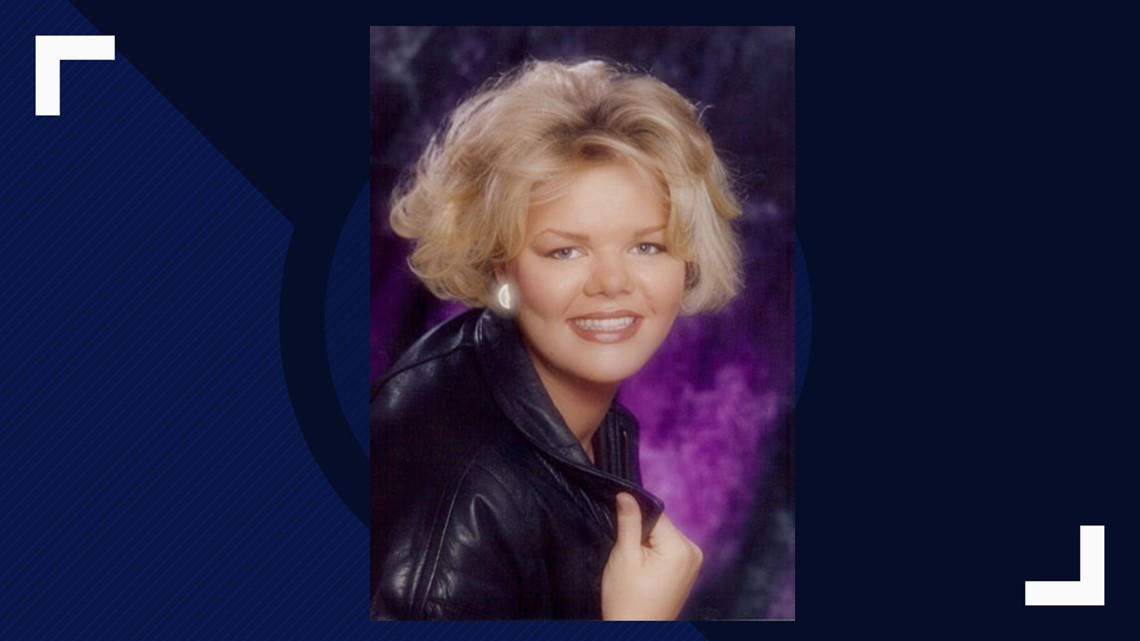 Tapp said over the years, many advocacy groups worked on his case and several found flaws with different parts of the evidence, like polygraph tests that were never brought to light in his trial. But Tapp said nothing ever worked in the appeals process and he stayed in prison.
The Idaho Innocence Project got involved with Tapp in 2007 and for years, did extensive DNA testing. One type of test, called the MVAC, is what Tapp said finally sealed his release.
According to Tapp, DNA evidence was found at the crime scene on places like Angie's clothes and under her fingernails. Through the Idaho Innocence Project's work, they were able to confirm no piece of DNA from the crime scene was a match to Tapp.
"It's amazing. There's wrongful conditions every day you know that happen throughout the country and even here locally," Tapp said. "It's an amazing thing that programs like this are here because that's the biggest thing – being able to look at cases that need to be looked at and be seen instead of just through the closed eyes of the criminal justice system with how it is and these programs are amazing."
Since his release, Tapp has become an advocate for groups like the Idaho Innocence Project, to help free other people who were wrongfully convicted.
"I truly hope that through all this, the community here and back in Idaho Falls where I'm from, that it doesn't ever happen again," he said. "That police, the criminal justice system or anybody else doesn't get tunnel vision or get so close-minded and pinpoint one thing and that they continue to look. Because look, 23 years later, they were actually able to solve the crime."
In 2017, Tapp was re-sentenced for time served and released from the Bonneville County Jail. The decision was part of a plea deal Tapp took to secure his freedom. It was not an official exoneration and Tapp's murder conviction still stands.
In May 2019, Idaho Falls Police announced that advances in DNA technology and testing had led to a new suspect and arrest in Dodge's murder: 53-year-old Brian Leigh Dripps of Caldwell.
Since Tapp's arrest, many people, including Angie's mother Carol Dodge, have questioned his involvement in the crime. During the announcement of Dripps' arrest, Idaho Falls police detectives were asked what the arrest meant for Tapp and officers responded that was a conversation for another day.