GARDEN CITY, Idaho — A Garden City man accused of beating his fiancee's toddler son to death wept in court Tuesday afternoon during his initial arraignment on a first-degree murder charge.
Aaron Jacoby Williams, 31, was ordered held in the Ada County Jail without bond.
Williams was arrested after the 2-year-old was brought in unconscious and not breathing to a local health clinic at 3:45 p.m Monday. The boy was rushed from the clinic to St. Luke's Children's Hospital, but died from his injuries.
Police say the child had been left in Williams' care when he was injured at a home in the 200 block of East 44th Street in Garden City.
Prosecutor Tanner Stellmon told the judge that Williams had confessed to being violent toward the toddler, admitting to "losing his cool or losing his patience" with the boy.
Stellmon said the 2-year-old died from "traumatic injury," although the exact cause of death and the toddler's name have not yet been released by the Ada County coroner.
"This trauma was extensive, and there were bruises about the child's body," Stellmon said.
Medical personnel discovered that the little boy had fractured ribs, a "severed liver" and other internal trauma, as well as indications of a head injury, he said.
"This child was beaten to death essentially, or abused to the point that his body could no longer take it," Stellmon said.
The prosecutor also noted that Williams was on probation for a previous domestic violence conviction - one involving a woman who was not the 2-year-old's mother - at the time of his arrest.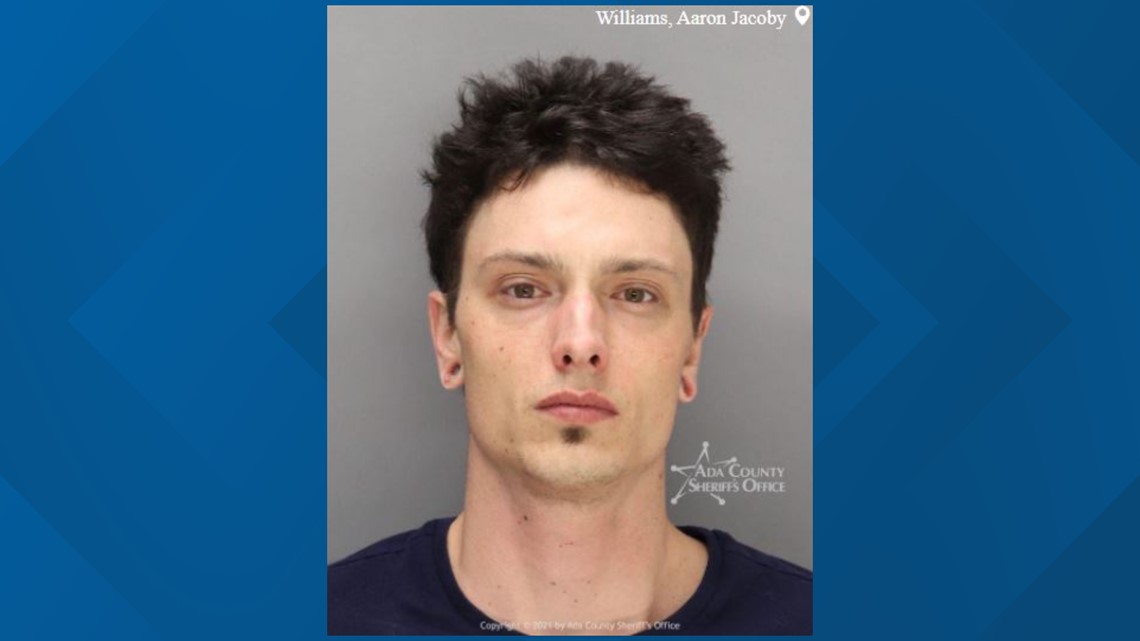 The mother of the boy who was killed was living with Williams, Stellmon said, and is pregnant with his child. Williams' 5-year-old son from a previous relationship also stayed with him sometimes, and was at the home when the younger child was injured, he said.
Stellmon asked for an order to be issued barring Williams from having contact with the mother of the slain 2-year-old, as well as any other children.
"There is no way to say it except that it is significant: The defendant must be contained, and was not contained by virtue of his probation status and domestic violence-related conviction," Stellmon told the judge. "As a result of all these things, you want to take in totality the risk he poses to minors in the community when he becomes enraged or frustrated, as well as the damage that he visited upon the child in this case, a 2-year-old in his care."
Williams' defense attorney, Eric Rolfsen, argued that the bond of several million dollars suggested by the prosecution was "grossly excessive," and added that apart from the 2019 misdemeanor domestic violence case, his client's criminal history was "extremely minor."
Rolfsen also asked that Williams be allowed to speak to his 5-year-old son over the phone. Williams, who had been sitting with his head down, began to cry and repeatedly wiped his eyes as his lawyer spoke.
The defense attorney asked for a bond as low as $25,000, arguing that Williams is not a flight risk and would not be a danger to the community if released from jail.
"Whatever happened here is situational - if there is a no-contact order with children, this is a situation that just can't occur," he said.
Judge Michael Oths ordered Williams held without bond, but rejected the prosecution's request for a no-contact order. If the suspect is not getting out of jail, the judge said, he felt the no-contact order would be unnecessary.
A preliminary hearing is set for March 4. If convicted of first-degree murder, Williams will face life in prison or the death penalty.