BOISE, Idaho — Ada County sheriff's deputies arrested three men and a woman on Monday in connection to the beating and stabbing of a 20-year-old woman in the Boise foothills that happened late Saturday night.
Cody Baker, 30; Justice Bowie, 20; Kevin Ivey, 29; and Brianna Brown, 21 were all charged with felony counts of aggravated battery.
Boise police were called to a home on Braemere Road late Saturday night. The people who live in the home say the woman told them that she was attacked on Sunset Peak Road, but managed to walk down the road to get help.
The victim had multiple injuries and said that she knew the people that attacked her with a knife and a broken bottle, police say. She also said they left her on the side of Sunset Peak Road before driving away.
Boise police responded to the initial calls but handed the case over to the Ada County Sheriff's Office after learning the attack happened in an unincorporated part of the county.
Deputies arrested Baker in Boise on Monday morning. He's being held on a $250,000 bond, and is expected to make a court appearance on March 28.
Bowie, Ivey, and Brown were arrested during a traffic stop in Nampa on Monday afternoon. They were booked into the Canyon County Jail.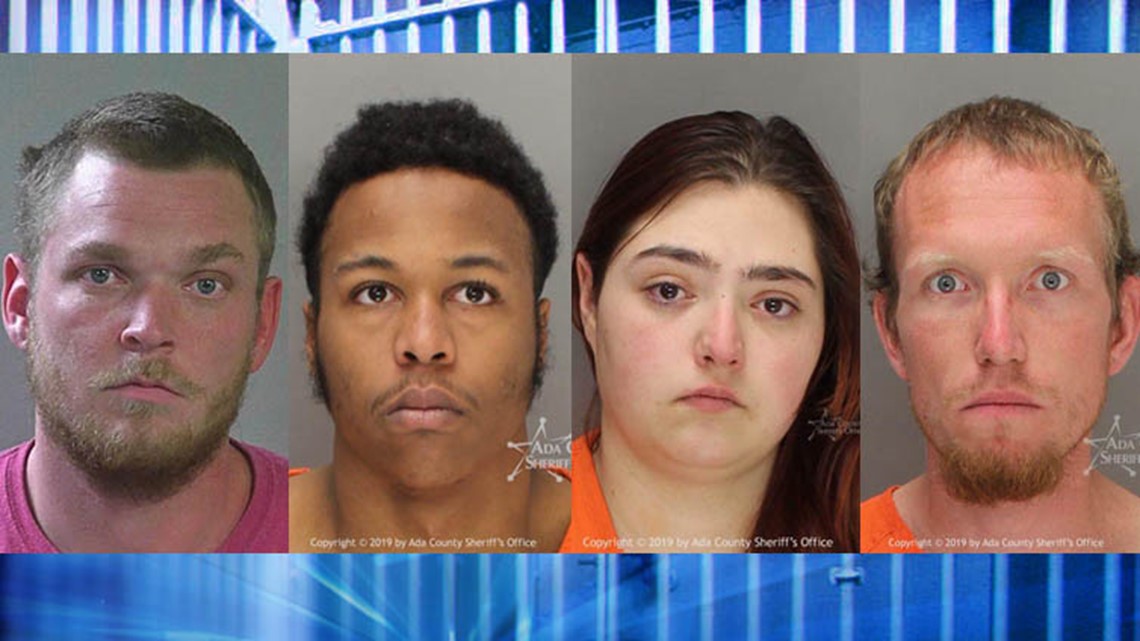 The victim is still in the hospital, according to the Ada County Sheriff's Office. Her identity has not been released.