HORSESHOE BEND, IDAHO, Idaho — A man who shot and killed an 11-year-old boy in Horseshoe Bend Sunday night was yelling about the end of the world and before opening fire, witnesses say.
The shooting happened at 10:25 p.m. in a mobile home park on Canyon Street.
The Boise County Sheriff's Office identified the shooting suspect as 44-year-old Benjamin Michael Poirier of Emmett. He has no known connection to the family that was targeted, according to officials.
"Just an outsider - not from town, doesn't know anybody in the park, just chose this place," park owner Jon Dufresne told KTVB. "[He] left his car down the road, walked around with a gun shouting 'it's the end of the world,' 'it's time to die, things like that.'"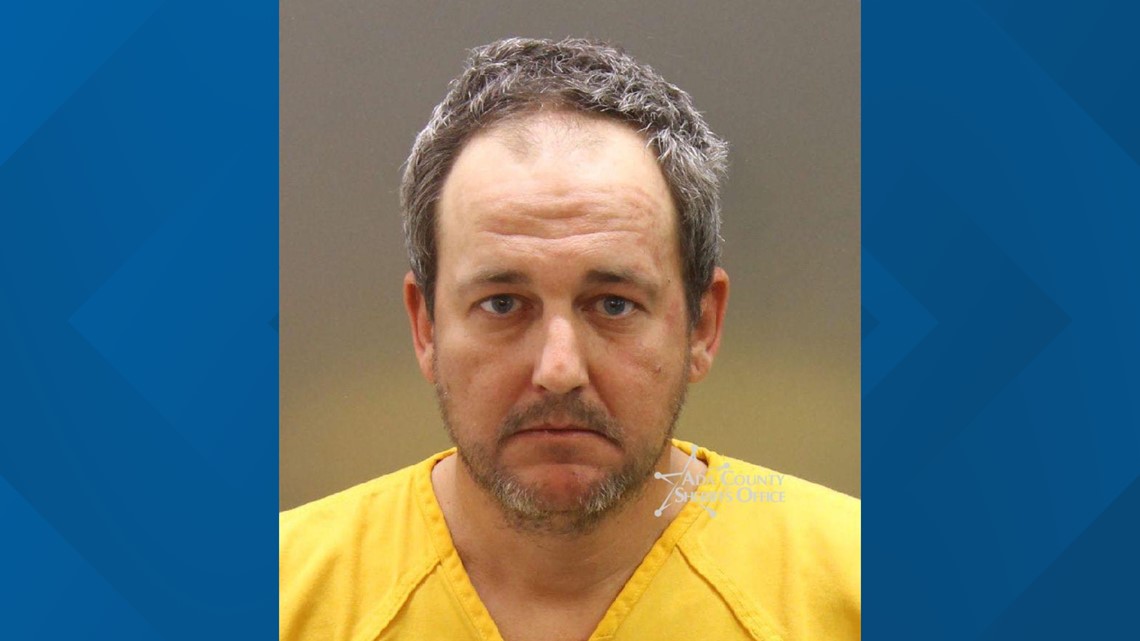 Dufresne said the man was firing his gun at random and pounding on doors in the mobile home park.
"Eventually one family answered the door, and opened the door, and he shot inside," he said.
Dozens of evidence markers cover the ground in front of the mobile home, and the area is blocked off with crime scene tape.
Boise County Chief Deputy Steve Dorau said one of the bullets fired by Poirier struck a child inside the mobile home, killing him. The boy's name has not been released.
Dufresne said the boy was a fifth-grader at the local school, and that his family had lived at the park for three years.
"He was the sweetest, most polite little boy who always said 'yes, sir' 'no sir' - softspoken, gentle," he said. "His family was one of the nicest families I know of."
Child killed in Horseshoe Bend shooting
Bob Drake, a neighbor, said he woke up to the sound of gunshots. He said a Boise County deputy arrived within minutes of the shooting and wrestled Poirier to the ground with help from another resident in the park.
Drake also said that the suspect was acting bizarrely just before the shooting.
"He followed them down here, got out, and yelled 'this is the end of the world' and started shooting holes in that house," he said.
He fought back tears as he described learning that the family's 11-year-old had been killed.
"He was over here at our place, him and some other kids, often. Every day," he said. "A real clean-cut, polite boy."
Poirier was arrested and booked into the Ada County Jail on one count of first-degree murder and a second count of first-degree murder "perpetrated by poison, torture, vengeance, extortion or sadistic inclinations." Officials at the scene told KTVB that no one besides the child was physically hurt.
A silver car appears to have been rammed into the propane tank attached to the mobile home, and multiple bullet holes are visible in the back of the home - the area where the boy's bedroom was located.
Dufresne said he has always prided himself in running a family-friendly, safe park and had installed 16 cameras that captured video of the rampage. That footage has been turned over to police as evidence.
He said the shooting has sent shockwaves through the area - particularly for the other children who lived in the park and played frequently with the boy who was killed.
"It was a very close-knit friendship between all the children in the park, and now it's obviously - they're traumatized by it," he said. "Everybody is just trying to understand how this stuff keeps happening."
A judge ordered Poirier held without bond during Monday's initial arraignment.
Poirier sat quietly for most of the hearing, but spoke up to voice a concern that his criminal trial would come too slowly, asking how it was possible "that I can sit somewhere years and years without a trial."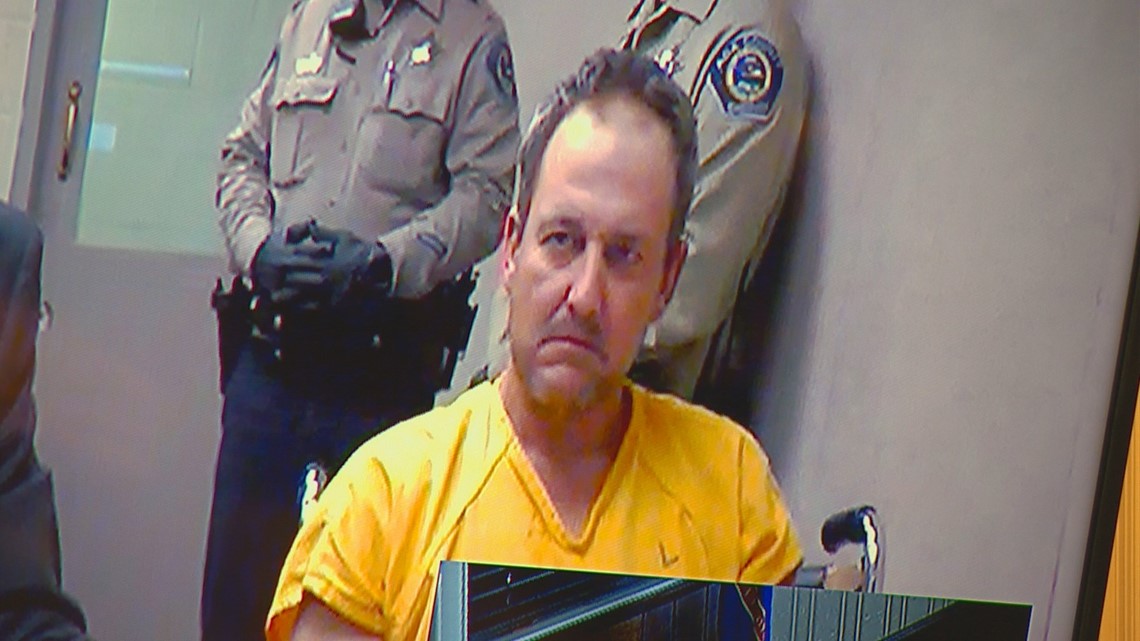 The judge told him that he was entitled to a speedy trial within six months. Poirier responded "can I get some proof of that?" and appeared to roll his eyes.
His defense attorney said that the suspect has family in Gem County and works in Boise, but prosecutors pointed out that he is from Florida and does not appear to have strong ties to Idaho. Poirier has multiple criminal convictions out of Florida, including for battery and domestic battery.
Prosecutor Adam Strong said investigators are still trying to track down where Poirier got the gun used in the shooting, which he described as "a high-powered rifle."
Strong said there is evidence that Poirier spotted the family he targeted at a nearby gas station, and followed them home. There does not appear to have been any sort of argument or confrontation between the suspect and that family, he said.
"It seems unprovoked, it seems at this point random," the prosecutor said. "There doesn't appear to be any connection between the defendant and the victim."
After shooting into the house, Poirier rammed his car into the mobile home's propane tank, the attorney said.
"The sheriff's deputies were on foot looking for him and he came at them at a high rate of speed," Strong said. "Then crashed it - appears, at least initially appears deliberately - crashed into a large residential propane tank."
Speaking to KTVB after the hearing, Strong said his concerns and prayers were with the family of the child who had died.
"As a father I can't even imagine going through something like this: Losing a child at such a young age, under such unfortunate circumstances," he said.
A preliminary hearing in the case is set for March 30. First-degree murder is punishable by life in prison or the death penalty.
Strong told KTVB he will look at all the facts and aggravating circumstances and make a decision after the preliminary hearing if he will pursue the death penalty or not.