Boise — A California man charged with killing a toddler and injuring eight other people during a bloody stabbing spree at a Boise apartment complex was back in court Monday.
Timmy Earl Kinner, 30, had previously told a judge he wanted to represent himself, but appeared in court with three public defenders.
He faces a possible death sentence if convicted in the murder of 3-year-old Ruya Kadir, who was celebrating her birthday with a princess-themed party at the Wylie Street Station apartments when she was attacked.
Also stabbed in the rampage were two 4-year-olds, a 6-year-old, an 8-year-old, a 12-year-old, and three adults. All of the victims were from Syria, Iraq and Ethiopia, although police have indicated they do not believe the mass stabbing was motivated by their status as refugees.
Investigators previously said Kinner had been staying with someone else in the apartment complex, and returned with a knife to "exact vengeance" after they kicked him out. When he realized that person was not home, he turned his attention to Ruya's birthday party, happening a few doors down, police say.
As the hearing began, Kinner - who appeared in court via a livestream from the jail - complained about the case against him.
"This is sabotage, your Honor," he said before his microphone was switched off.
Kinner's outburst prompted a woman wearing a headscarf and seated in the front row of the courtroom gallery to loudly scream "shut up!" before bursting into tears. Judge Michael Oths ultimately called for a five-minute recess before taking the case back up.
Boise children among 9 victims in mass stabbing at State Street apartments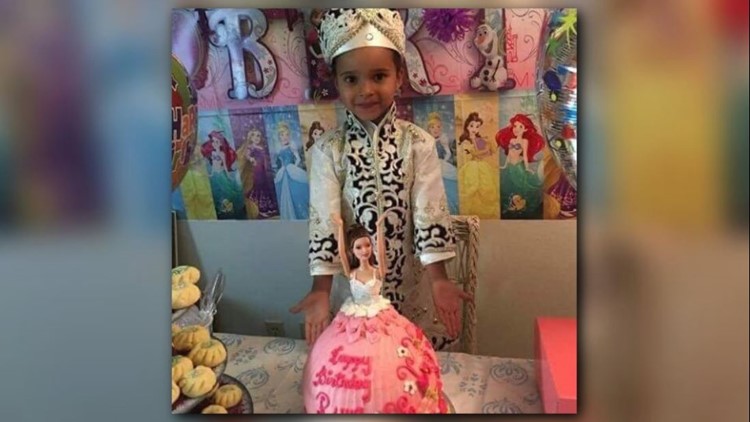 Kinner's lawyers asked the judge to grant them further access to the defendant in the jail.
"The defendant has been cooperative at some point, and not cooperative at some points," public defender David Smethers told the judge.
The defense also attempted to block KTVB from video-recording the hearing, arguing to Oths that the media "does not have a constitutional right" to record. Oths rejected that, allowed cameras in the courtroom despite the lawyers' objections.
Ultimately, Kinner's preliminary hearing was pushed back to Aug. 14. He remains held without bond in the Ada County Jail.
The Ada County Prosecutor's Office has not yet indicated whether they will seek the death penalty in the case. In addition to the murder charge, Kinner also faces eight counts of aggravated battery and one count of use of a deadly weapon in the commission of a felony.