BOISE -- Friends of the Nampa man who died Friday after an attack near Lake Lowell remembered him as a funny, generous soul taken too soon.
Steven Nelson, 49, died of cardiac arrest hours after police say he was robbed, beaten, stripped and left for dead by a group of assailants. Four men have been arrested and are facing first-degree murder charges in connection to his death.
"When they released his name I was in shock," said Susie Black-Haynes. "We were supposed to get together when he moved down here, which we never got to do."
Susie Black-Haynes has known Nelson for 15 years. The two met when Nelson began working at the Knock 'em Dead Dinner theater in Boise.
"Anybody that knew Steve would remember him as a goofball," said Black-Haynes. "He was fun, obviously very sweet, he was giving, loving. He was Steve."
Becky Tallent, an associate professor of journalism at the University of Idaho, said she first met Nelson when he enrolled as a student at the university in 2008. Nelson studied public relations, with a minor in theater.
As a non-traditional student, Nelson was much older than most of his fellow Vandals. Tallent said they both shared a sarcastic sense of humor; often, he was the only one in the class to get - or at least laugh at - her jokes about politics or current events.
"I really tried to get my students to pay attention to news, and Steven was one of those people who really took it to heart," she said. "It would always be a lively conversation and he was always much better versed on the political aspects than I was, which for a professor is absolutely delightful."
After he graduated in 2011 and got a job with the university, their student-teacher relationship morphed into a friendship, Tallent said.
Nelson grew up in southwest Idaho and Alaska, and had worked as a florist and in fundraising before deciding to return to school, attending CSI, then transferring to Moscow. He had recently moved back to the Treasure Valley after accepting a job at Boise State, she said.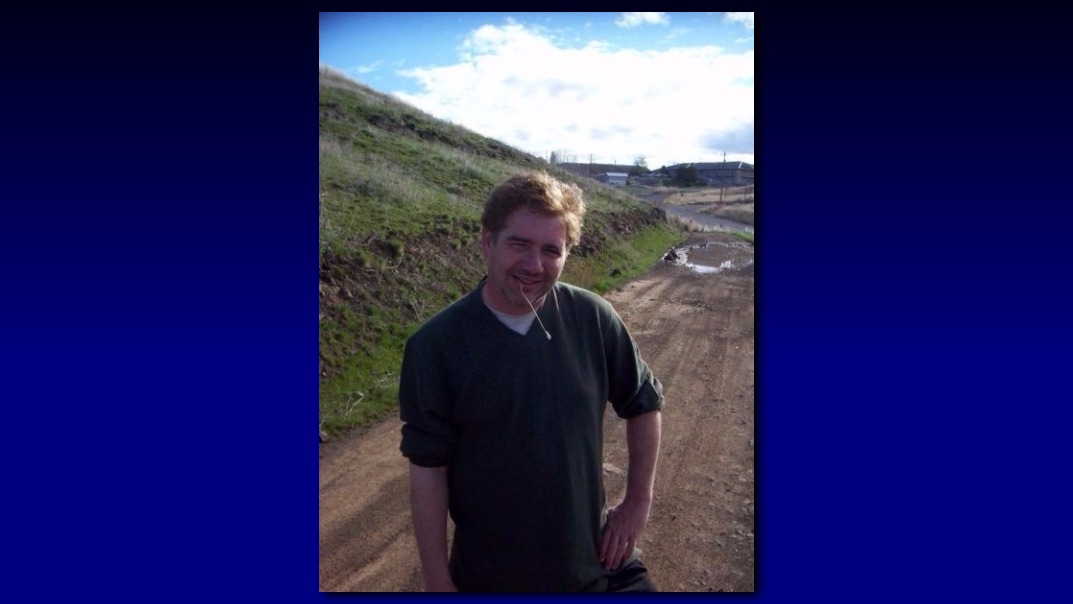 Tallent described Nelson as someone always willing to extend a helping hand, even to those who didn't like him or disagreed with his lifestyle.
Nelson was openly gay, and "he didn't care who knew," Tallent said. Nelson spoke to students in her class on cultural diversity about his experience being gay in Idaho every year, Tallent said.
"The last time he and I talked, which was a couple of weeks ago, he was telling me he was looking forward to coming to my class in the fall and doing it again," she said.
Tallent said her friend had been the victim of "gay bashing" before, in the form of homophobic slurs and one punch. But Nelson frequently let cruel remarks roll off his back.
"As he put it, people are just sometimes so bigoted that there's nothing you can do to talk to them," she said.
Nelson died Friday after responding to an ad for a male escort posted on Backpage.com. Police say he met up with the man featured in the ad, 22-year-old Kelly Schneider, and drove with him to the Gotts Point area of Lake Lowell.
Nelson believed he would pay the man for sex, but the ad had been a setup, police say. According to court documents, Nelson was confronted at Gotts Point by another man carrying a rifle.
According to prosecutors, Schneider then turned on Nelson, throwing him onto the ground, choking and beating him. One of Schneider's co-defendants later told investigators Schneider kicked the victim with steel-toed boots about 30 times as he lay on the ground.
The suspects took Nelson's clothes, wallet and car keys after forcing him to tell them the PIN number for his credit cards, according to prosecutors, and left in his car.
Nelson walked naked to a nearby home, where residents called 911. He died hours after reaching the hospital.
Schneider, 21-year-old Kevin Tracy, 28-year-old Jayson Woods and 23-year-old Daniel Henkel were arrested and charged with murder and robbery. Schneider faces an additional charge of grand theft.
According to prosecutors, Henkel and Tracy were present during the beating, but did not participate. Woods had helped Schneider set up the Backpage ad, and knew of the plan to rob Nelson, police say.
The professor said she learned what had happened after friends saw news stories on the murder and called her.
"It was like a punch to the gut, because I knew that was his name, I knew that was his age, and I was like, no, no, no, no, no," she said.
Tallent said she was horrified to hear of the brutal way in which her friend died.
"For one human being to do this to another is just beyond the pale, especially as someone as generous as Steven Nelson," she said.
If convicted, the four men accused of taking Nelson's life could face up to life in prison or the death penalty. Sheriff Kieran Donahue said the suspects were part of "a conspiracy ring" that was believed to have robbed others who answered ads for sex in the past. He said anyone who has been a victim in a similar circumstance will not face prosecution, and urged them to come forward.
A wake for Nelson will be held in Moscow at 7 p.m. Friday, Tallent said, so his friends in north Idaho can gather and mourn.
"It's heartbreaking, just absolutely heartbreaking to have something like this happen to a friend, to someone who is a bright, intelligent, funny, caring human being," she said.