SALEM, Ore. -- A magnitude 3.1 earthquake struck near Salem on Saturday night.
The quake hit at about 8:45 p.m., and was about nine miles east of Salem and four miles southwest of Silverton, according to the U.S. Geological Survey. It was 11 miles deep.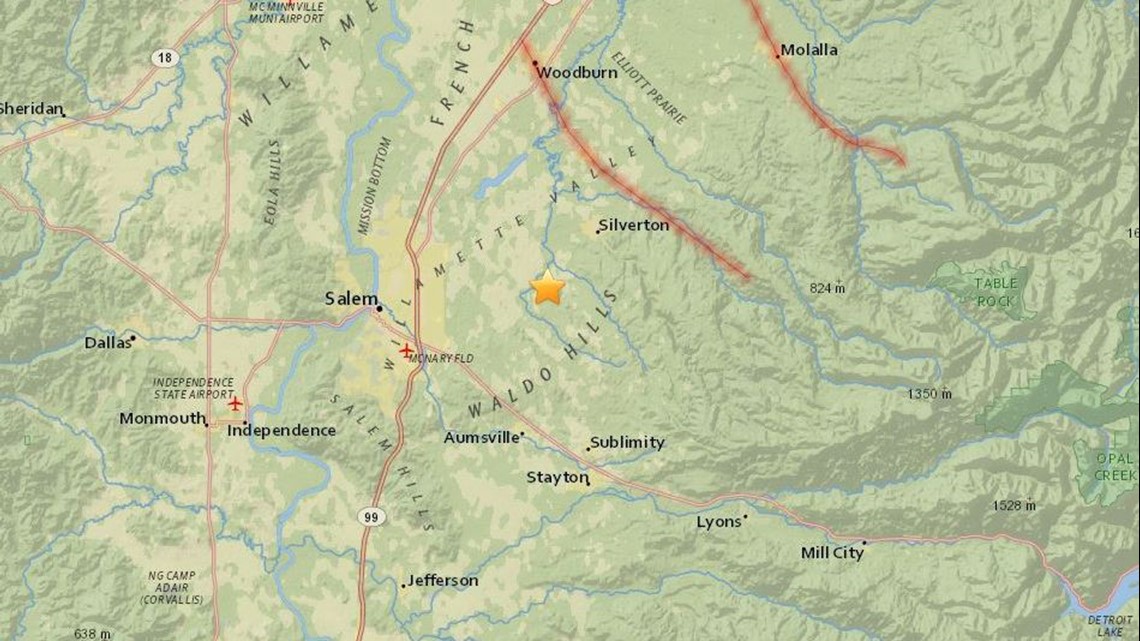 Residents in the area told KGW they felt some shaking but it didn't last long.
"It felt like a real quick jolt but big enough to stop my heart momentarily," said Silverton resident Sonya Stiff. "I was watching TV and it made me jump. Strong but quick!"
The Marion County Sheriff's Office said there were no reports of damage from the quake.
Seismologists expect an earthquake of at least a magnitude of 8.0 to hit the Northwest, with a one in three chance of "the big one" happening in the next 50 years. That earthquake is expected to cause widespread damage in Oregon and Washington.
Historical records show a magnitude 8.0 or higher earthquake has jolted the Juan de Fuca tectonic plate at the Cascadia subduction zone off the Northwest coast every few hundred years. The last big earthquake is estimated to have struck the Northwest around 1700.