BOISE, Idaho — Governor Little recently declared the month of May as Idaho Horticulture Month to celebrate farmers, nurseries and garden centers throughout the state.
"Perennials are always a good choice, since they come back year after year," said Duthie.
As springtime arrives, Idahoans are eager to get out and begin planting anything and everything. However, with Idaho's specific climate, Risch suggests that native plants may be the way to go.
"Yeah, here at Jordan's we like to bring in native plants, plants that do well in Idaho, specifically because we want you to succeed," said Risch. "So, putting the right plants in the right place can be one of the better ways to achieve that kind of success."
"This is one of my absolute favorites. This is columbine. It has got such a beautiful, unique flower."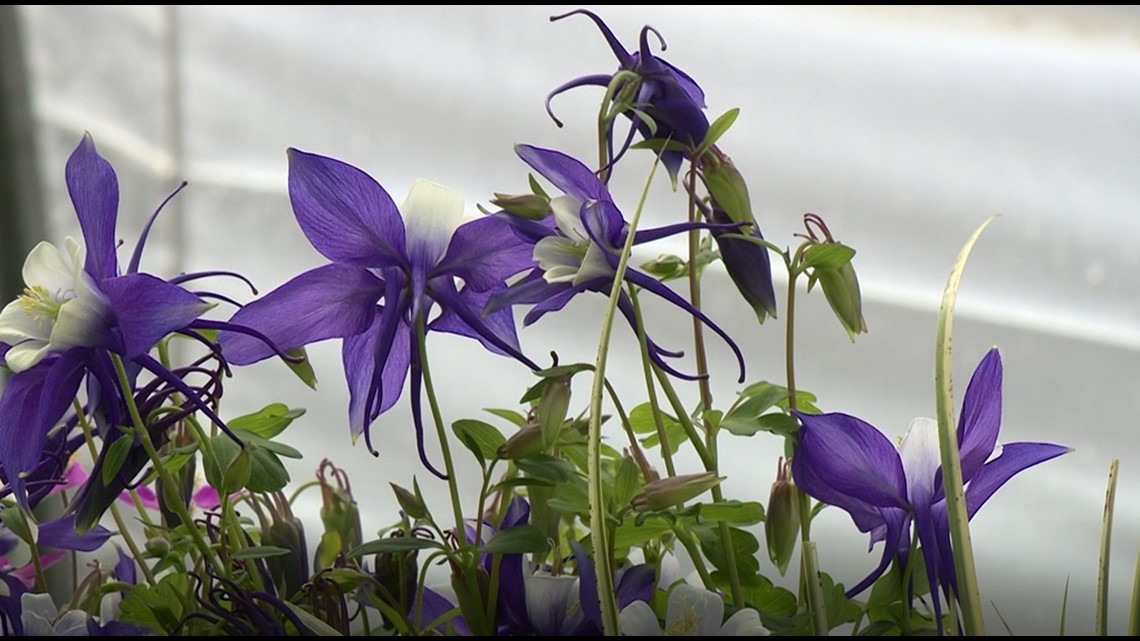 "It's actually an Idaho native as well. It does very well in very dry conditions as well as very low light conditions. You'll see these growing naturally up in forest regions and places like that," said Risch.
Columbines come in a variety of colors, from purple and blue to yellow and white. Or go for pink and red shades if you want to be like Garden Master Jim Duthie.
"They're low maintenance. They grow to about 18 to 36 inches high and the blooms will last for four to six weeks," said Duthie.
Idaho is prone to direct of sun and intense heat in the summer. Duthie suggests "shade plants" for the shady areas of your yard that just don't get a lot of sun.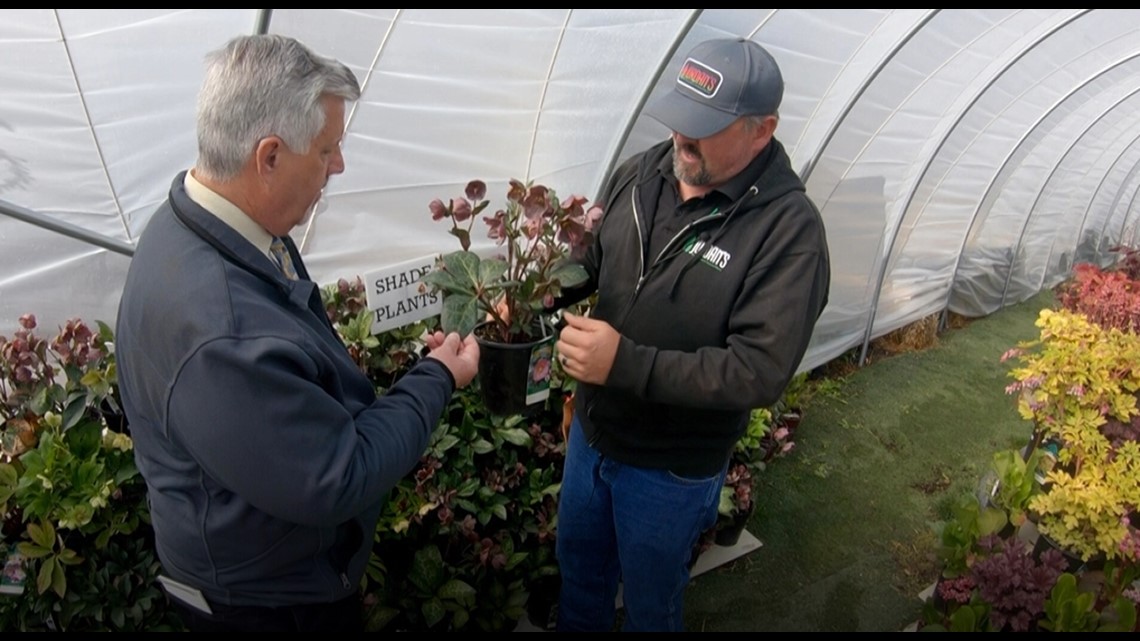 "This is one of my personal favorites here. This is what they call a Lenten Rose or a hellebore, said Risch. "The reason why they call it that is that it starts flowering at the beginning of Lent, so these flowers came in around February, but you can see it's still going strong."
The Lenten Rose is very drought tolerant and low maintenance. The leaves are extremely leathery, because the plant is a perennial evergreen. Meaning the leaves will remain through the winter. Quite often, you can see these flowering up through the snow.
But beware, Duthie advises you wear some gloves when handling the Lenten Rose because it has serrated edges on the leaves, "like a little saw."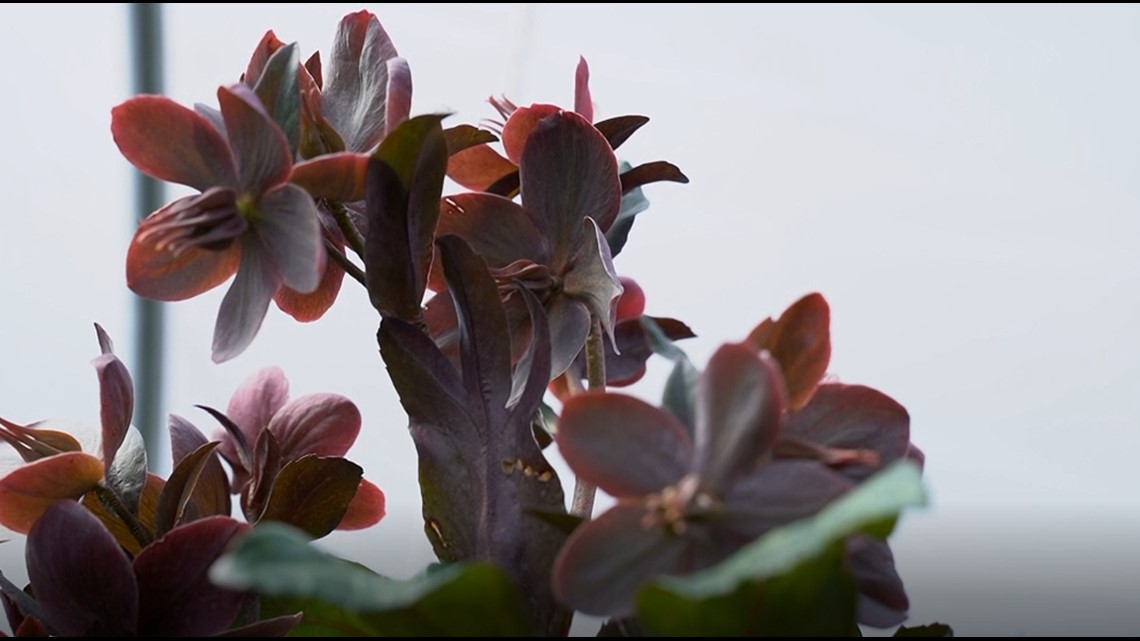 Hellebores don't mind morning sun but do prefer deep shade. They are also a compact evergreen, only reaching about 2-feet tall and 2-feet wide.
From flowers to shade plants to the interesting native plant, the serviceberry.
"I love serviceberries," said Risch. "This is one of those great three-season bushes. They give you white flowers in the Spring. White flowers that will obviously turn into serviceberries, which is a very tasty berry. It tastes somewhat like a blueberry. But then in the fall it turns beautiful colors, too. It's an orangey-red. So it gives you great color throughout all the seasons."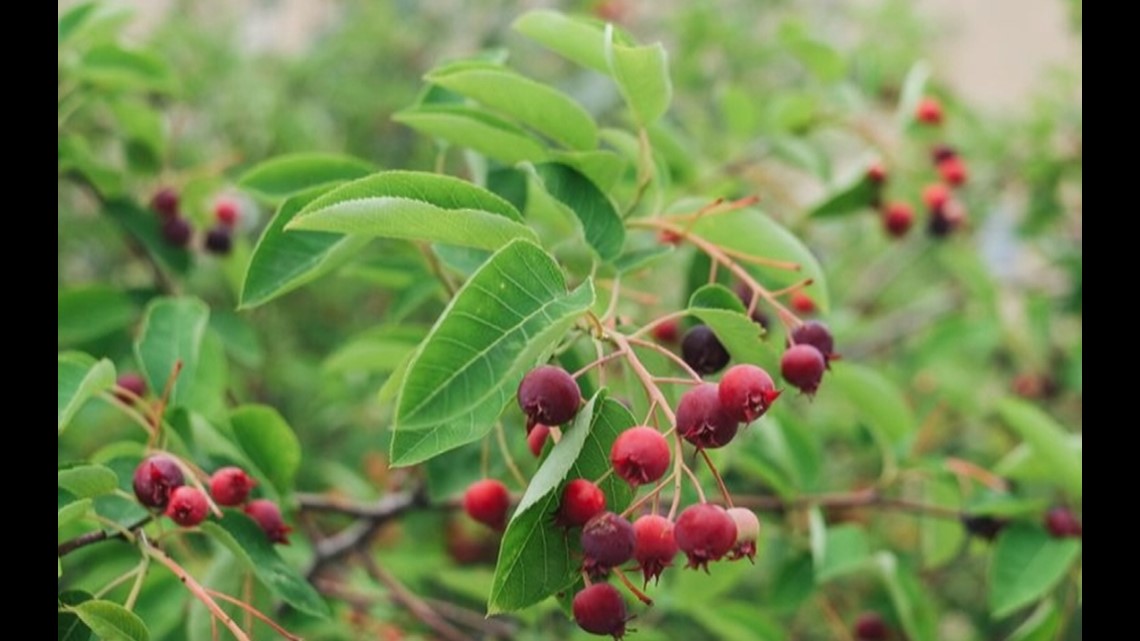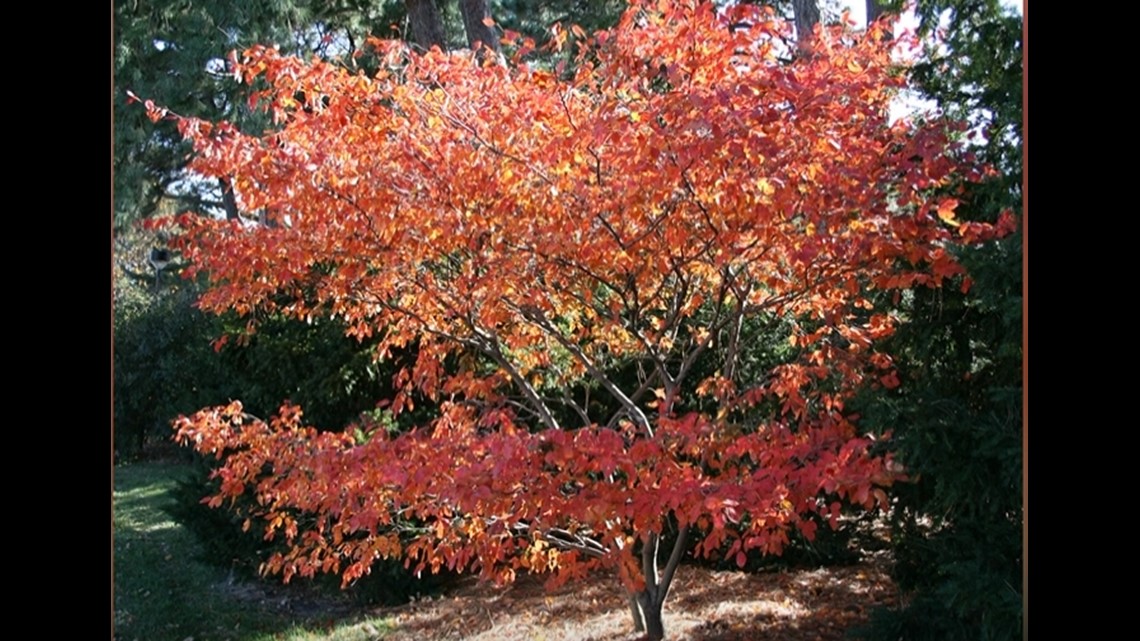 Serviceberries are very drought tolerant and can be planted as individual specimen shrubs or in groupings. Some shorter varieties grow up to 4-feet tall, larger ones can grow up to 25-feet tall.
"Is there a problem with these kinds of plants say with deer and those kinds of things? No, because it's an Idaho native, the wildlife around here is accustomed to them, so it's not poisonous to anything," said Risch. "In fact, the birds absolutely love the berries, so if you're planting them for the berries, you'd better get out there early and compete with the birds."
In addition to the Idaho native plants introduced in this segment of You Can Grow It, Jordan Risch said that Jordan's Garden Center also carries a large assortment of perennials.
"Absolutely! We carry everything from large sycamore trees down to bedding plants. We've got about five acres of local material. We even carry some locally crafted art and statuary up front," said Risch. "So, everything for your landscape, plus some bedding plants for your vegetable garden. And maybe some Mother's Day gifts too!"
It's time to start getting those in the ground pretty soon - but be prepared, the weather can be finicky, for the next several weeks anyway, until we get into summer.
Watch more You Can Grow It: