How far would you go to help a total stranger?
After finding a very personal item, one man made it his mission to locate that item's owner and it ended up taking him on an unexpected journey.
Michael Gozia is a hunter, of sorts. With the help of his trusty metal detector, Gozia's made some pretty impressive finds, like Civil War bullets and cannon ball fragments.
"Most of the time I find coins," said Gozia.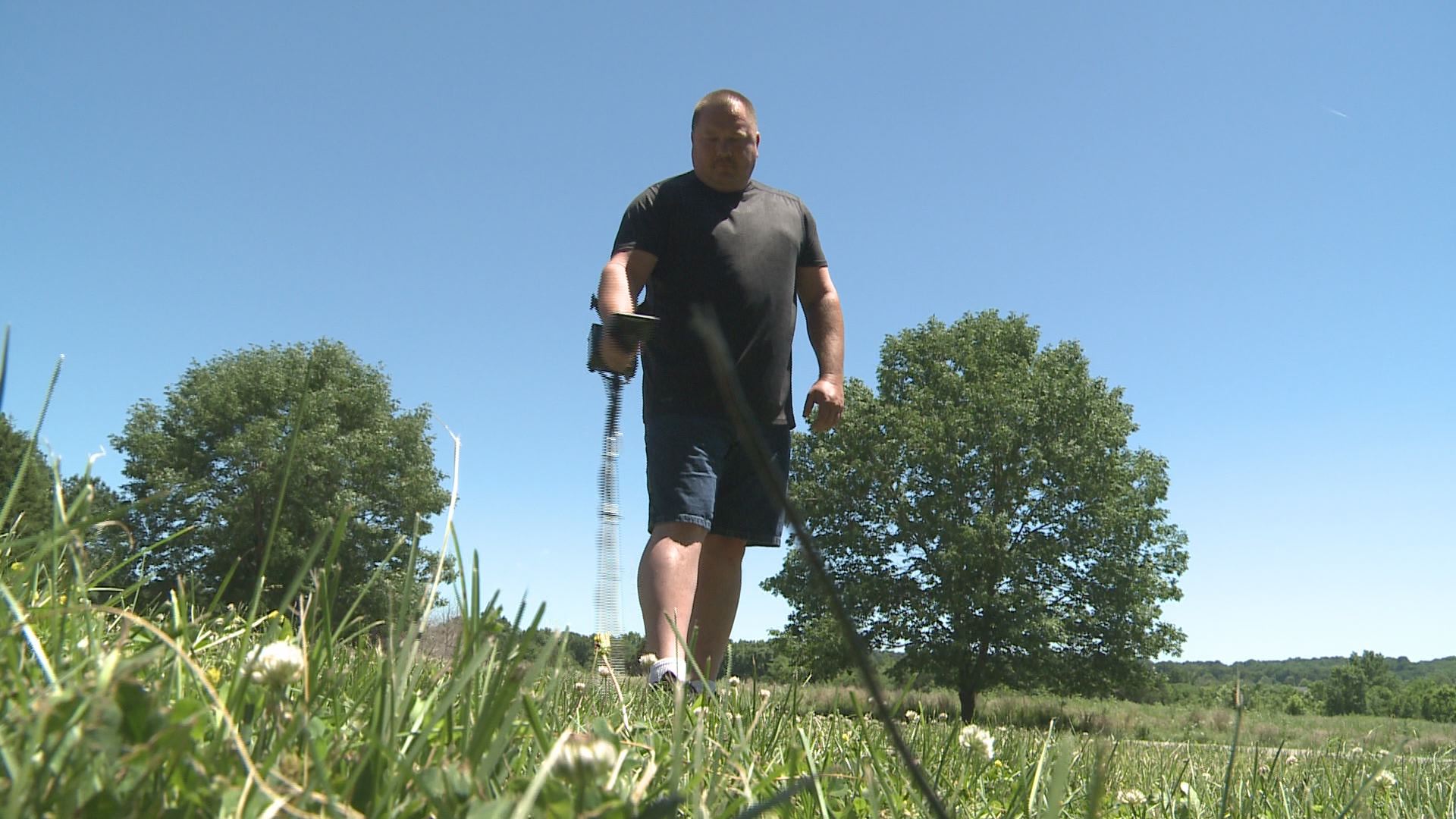 But on a trip to Pilot Knob, Missouri, Gozia was walking through some woods and heard a tone from his metal detector that made his ears perk up.
"Gold gives out a lower tone on my detector."
He dug a few inches into the dirt and unearthed a ring.
"I was excited I found a gold ring. Then I was kind of curious how it got there," said Gozia
But this was no ordinary ring. Around the stone were the words "Bishop DuBourg High School." And the initials "CJM" were engraved inside the band. It was a class ring from 1968.
Gozia had a choice to make. Friends were encouraging him to have the gold melted down so he could cash in on his find. Instead, he started down a path to find CJM and return the ring to its owner.
"The value of that ring wasn't in the gold, it was in the ring," said Gozia.
Little did he know, that path would wind along for the better part of three and-a-half years.
He posted about the ring on Facebook and connected with some folks at the school who started digging through records.
"It's a great story. You don't hear many of them these days and that's what made us feel like we had to get to the bottom of it," said Bishop DuBourg High School Executive Assistant and Database Coordinator Joyce Mard.
A few weeks later CJM, Cindy Jean Migneco, came forward.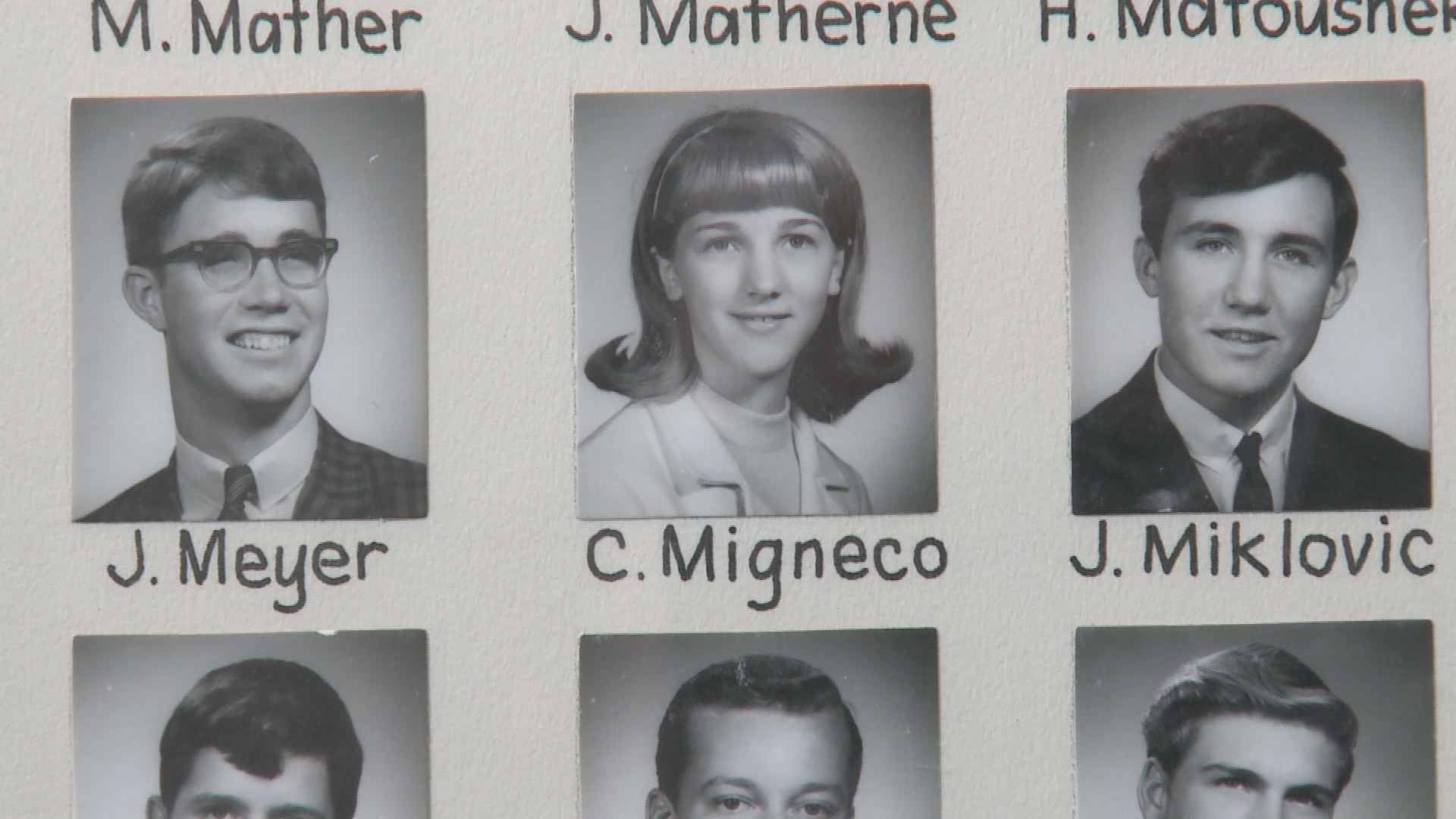 "It was kind of like ring day all over again," said Migneco.
It turns out Cindy's boyfriend, Bill, lost her ring while the couple were on a date to Pilot Knob back in 1970.
"We looked for it for a few hours. But we just couldn't find it," said Migneco
47 years later, Migneco got a phone call from Mard saying her ring had been found and the man who found it would like to give it back in person.
In May Migneco and Gozia met at a restaurant in Eureka, Missouri where he reunited Cindy with that little piece of gold.
"He actually had my ring professionally cleaned before he brought it to me. Had it in a little box. It was just amazing!" said Migneco.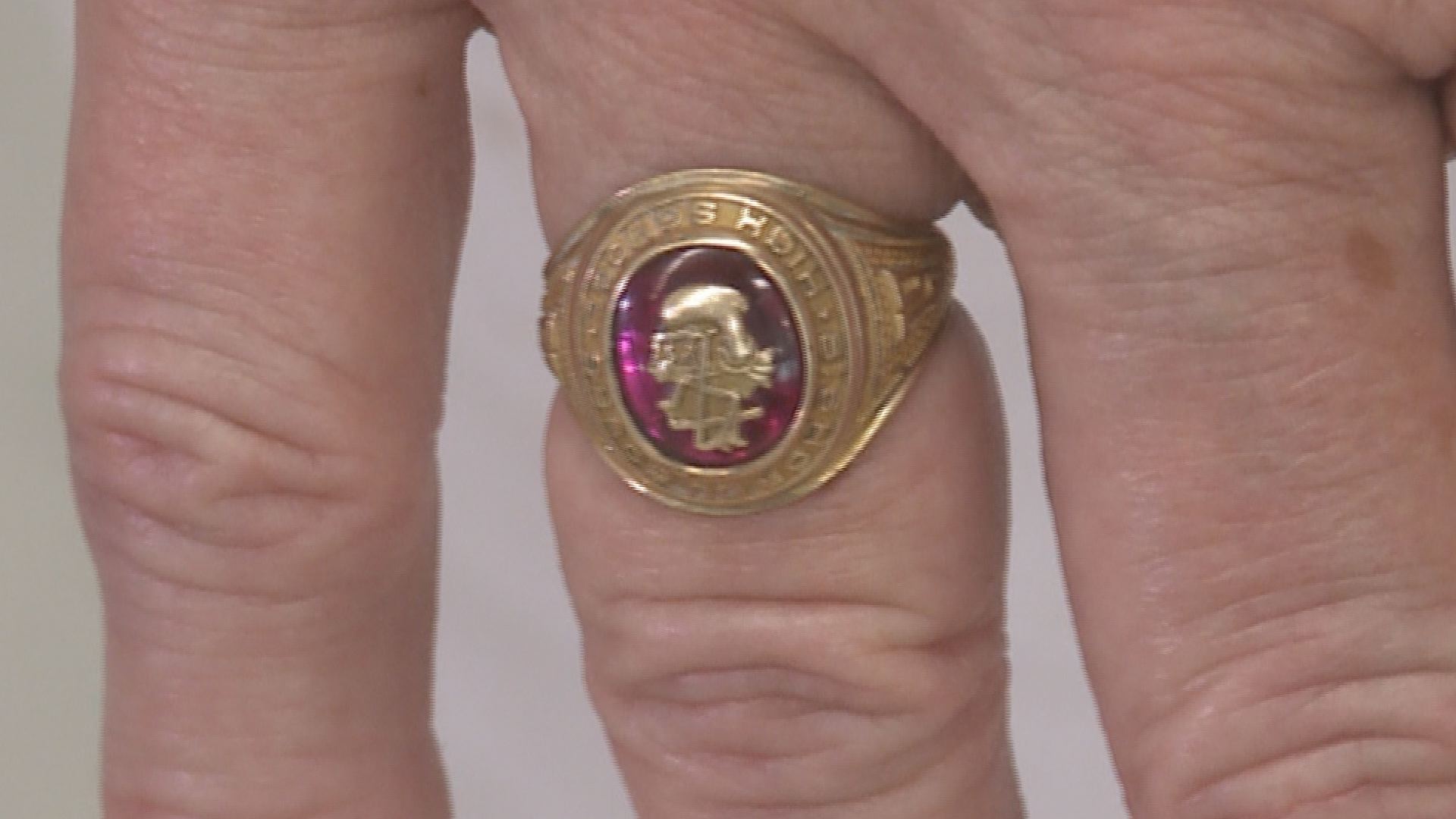 "She was happy and the look on her face made it all worth it," said Gozia.
And remember that boyfriend, Bill, who lost the ring? Well, it turns out Cindy decided to marry him.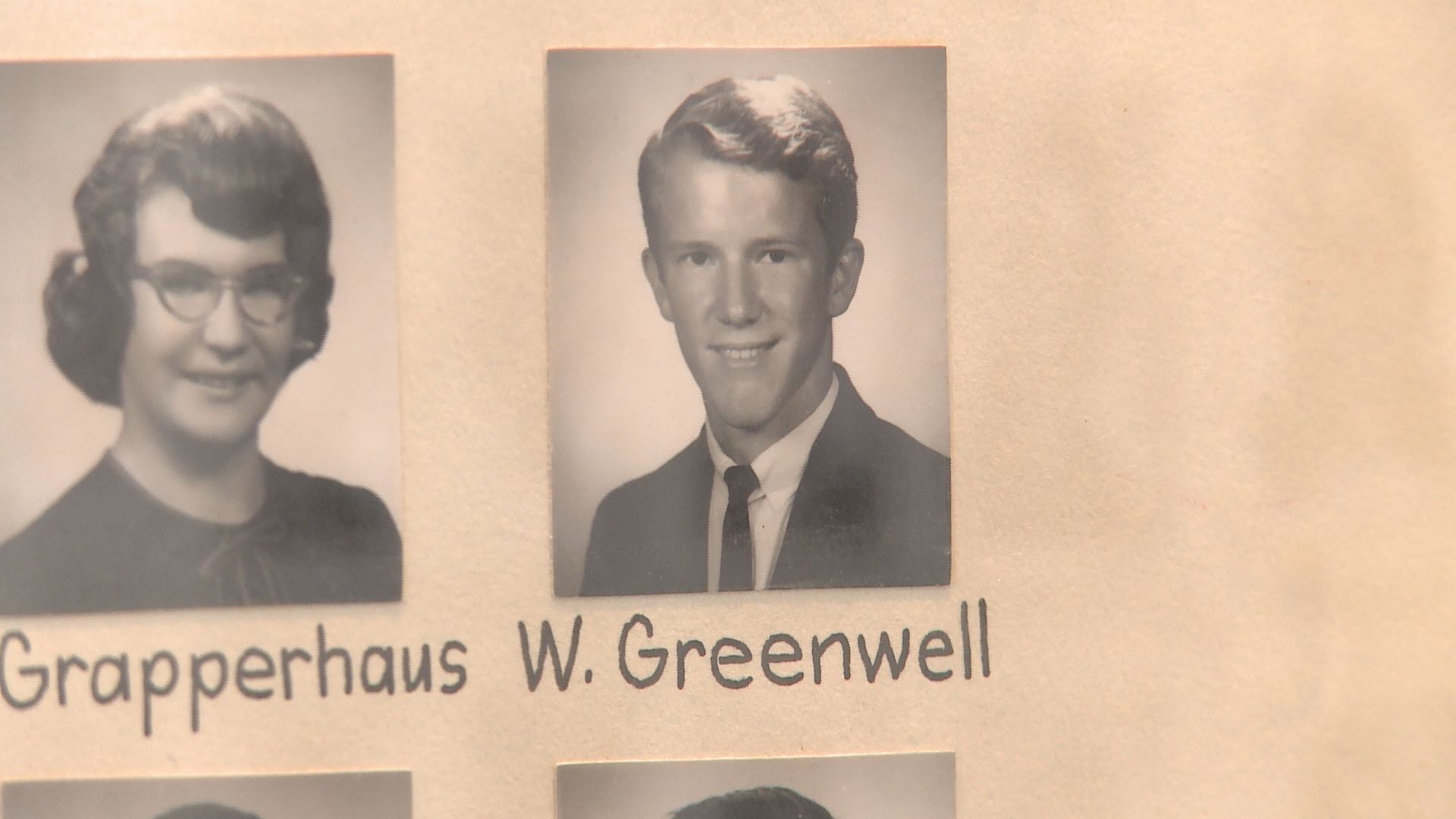 "He got me a nicer ring, so how could I say no?" said Migneco.
Now, decades later, Bill's finally out of the doghouse.
"I feel better," said Bill Greenwell with a laugh.
Cindy, Bill and Mike have stayed in touch since their meeting in Eureka. The three feel like the experience helped form a friendship that will last the rest of their lives.