KUNA, Idaho — Aaliyah Gaines recently turned 15 years old, and she told her mom she wanted to celebrate with a traditional Quinceanera. A Quinceanera is a right of passage for young girls in the Latino community. It's a celebration of their fifteenth birthday that recognizes the journey from childhood to becoming a young woman. The customs highlight faith, family, friends, music, food, and dance.
Gaines hasn't had an easy road in her young life, but she is a fighter. She is a victim of Shaken Baby Syndrome, the abuse left her mentally and physically disabled. Her mom Gisela Jimenez says it's something that's still hard to talk about openly.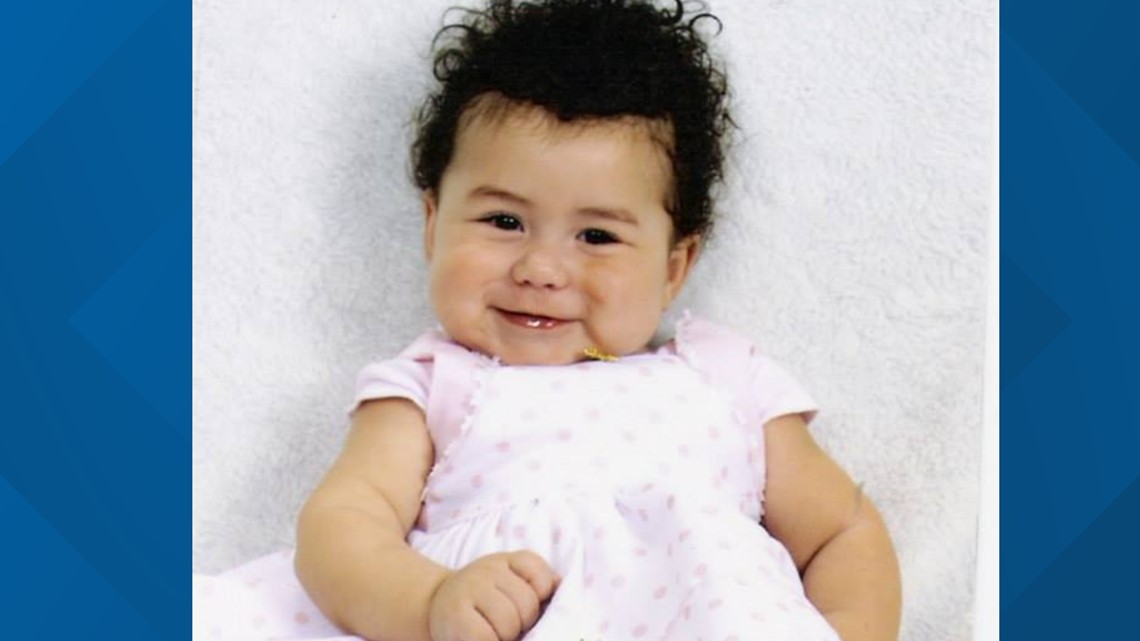 "Her diagnosis is TBI, traumatic brain injury," Jimenez said. "It happened at the age of six months by her biological father. She was not breathing for 20 minutes, and she was in a coma for a couple of months, but she is a fighter. Since that day, she has been fighting every single day of her life. Because of her, I'm a fighter. Everything I do, I do it for my children."
Jimenez is a single mom, and she was worried about how she would afford a Quinceanera for her daughter.
"I decided to do a GoFundMe page, and believe it or not we actually met our goal. Family and friends donated to the page, and families donated to us personally, and they made it happen. We got her dress, she picked out a dress that she really likes, we found a venue in the wonderful City of Kuna and amazing volunteers who provided food and helped me decorate. My amazing friend Josh was also a DJ at the party," Jimenez said. "Everything came together literally at the last minute. It was amazing and she had fun, she had her power chair, so she was able to roam. Just to see her happy in such a beautiful dress."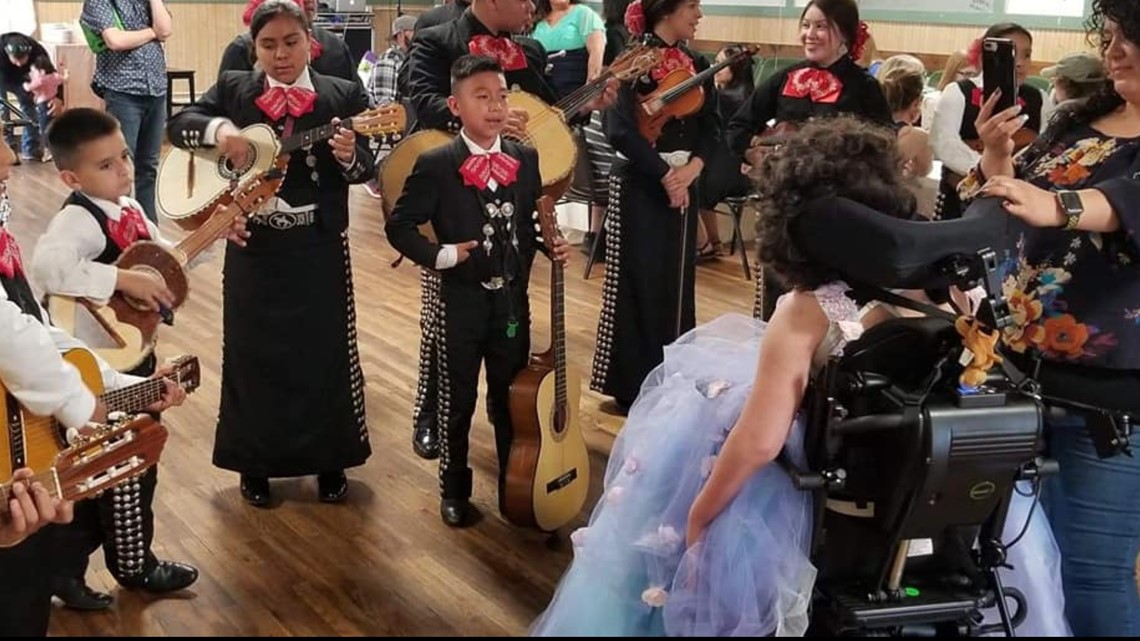 It was a party fit for a princess. Jimenez wants to thank all the people who helped make Aaliyah's party happen.
"We're extremely grateful and blessed to be in this community, it's one of the reasons I moved back to Idaho," she said. "To know that she is loved, to know people care so much about her, and they showed up! They helped and they came and spent their Saturday evening with us."
LIST OF DONORS TO AALIYAH'S DREAM QUINCEANERA:
Kathy Fien
Danielle Niel
Arianna Muños
Irma Peco
Tina Farrand
Vianey Kelsey
Jennifer Marie
Josh Joseph
Matthew Wright
Gabby Ruiz
Sonia Arciniega
Tammi & Justan Gochanour
Emma Grace
Molly Devinaspre
Cat Luna