Fortunately for the squirrel, IHS reported that the arrow only went through its soft tissue above their shoulder blades. The arrow missed any vital organs and bones.
The squirrel is currently still on antibiotics but is expected to make a full recovery. Once the squirrel is fully healed, staff from Animals in Distress will relocate it to a safer wilderness area.
"We recently checked in with them and we're happy to report that he is doing fantastic!" the humane society wrote in their Facebook post.
"A very sad situation, but we are happy to report that the squirrel is doing well!" the nonprofit wrote.
Content Warning: The following photos are graphic and may be disturbing to some readers. Viewer discretion is advised.
Idaho Humane Society rescued a squirrel injured from an arrow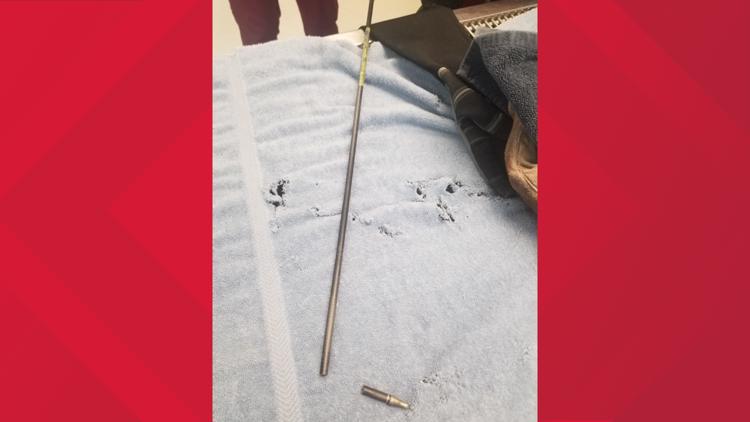 See the latest news from around the Treasure Valley and the Gem State in our YouTube playlist: