BOISE - If you walk past the Idaho Candy Company on 8th Street in downtown Boise, you're almost guaranteed to smell the chocolate treats being made inside.
When you walk in, you will immediately be thrown into the candy factory's rich history with the original hardwood floors and pictures from the early 1900's.
Although the employees at the Idaho Candy Company do must of their work by hand, they operate like a well-oiled machine. They make around 6,000 Cherry Cocktails and thousands of pounds of peanut brittle a day. It's a lot of work, and that doesn't even include the other products they make on a daily basis.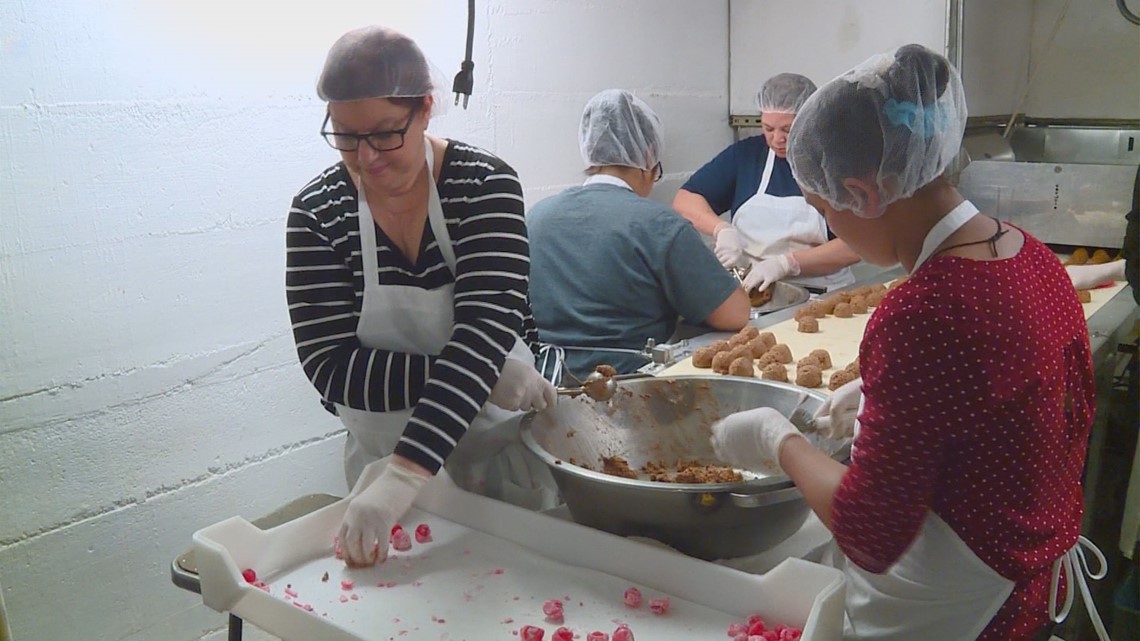 Besides the Cherry Cocktails, the factory is most known for their Idaho Spuds and Butter Toffee especially during Christmas time. Owner Dave Wager says the company has been in his family for decades, and he loves that they have been able to stay true to their original vision.
"Anyone can make candy, but we sell the stories that go along with our company," Wager said.
You can find Idaho Candy Company at 412 S. 8th Street in Boise.