On any given day, you might find eagles, falcons, hawks or owls soaring overhead in the Morley Nelson Snake River Birds of Prey National Conservation Area.
Or you can get an up-close-and-personal demonstration at the annual Fall Flights program, as these impressive birds show off their aerial skills, sometimes just inches from your head.
"When you come to see Fall Flights, you get the opportunity to have birds fly up close," said Birds of Prey spokesperson Erin Katzner. "Some of our hawks are complete acrobats, and they love to be daredevils. They'll fly very close to the audience, and it's not uncommon for one to brush you with its wing feathers as it goes by.
"I would describe this as being educational, but also really, really fun," Katzner added.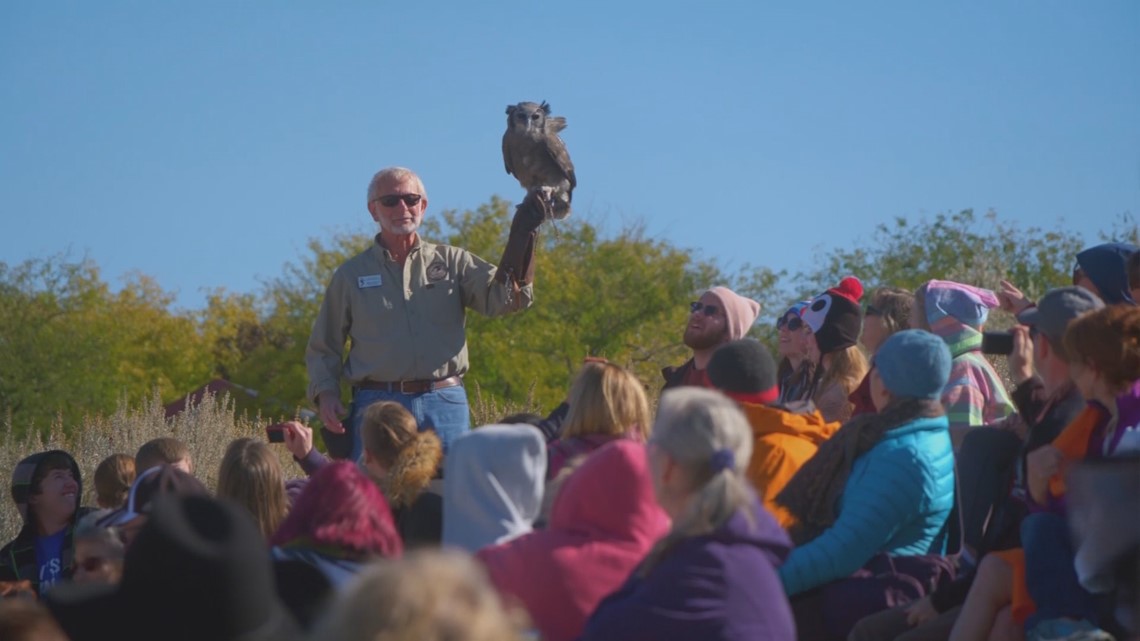 The Fall Flights program takes place at 3 p.m. every Friday, Saturday and Sunday through Nov. 3, weather permitting. The shows last about 30 minutes.
Find out more information on the World Center for Birds of Prey and the Fall Flights program here.