KTVB History
The KTVB News Group is Idaho's largest media organization, reaching more Idahoans each day with news, entertainment and local content. Founded as a single television station in 1953, the group has expanded over the ensuing years. It now features three distinct television stations, the state's most-visited website, a top-ranked mobile app and expanding social media network.
The people behind the KTVB News Group are dedicated to providing top-quality news, dynamic solutions to help grow businesses, and to building a stronger community.
KTVB is part of
TEGNA
, a publicly traded local media company dedicated to serving the greater good of our communities.
KTVB - Idaho's NewsChannel 7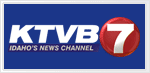 The state's first television station was founded in 1953 by Georgia Davidson – just one of a handful of female station owners in the country. As an off-shoot of KIDO radio, the station quickly became a vital part of the community, and changed its call letters to KTVB before that first decade was over, and split from the radio station. Over the years, the station has led the way with a long history of firsts – and has been the top-rated station for news for more than 30 years – a feat nearly unmatched in the broadcast industry.
KTVB.com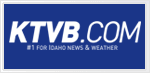 KTVB.COM is a 24-hour online service dedicated to bringing news and weather content to consumers whenever they need it. With a dedicated staff of online professionals, KTVB.COM has been twice recognized by the Radio-Television Digital News Association with the national Edward R. Murrow Award for best website. The site reaches more Idahoans than any other news site and generates more page views than all other Boise market news sites combined.
KTFT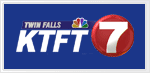 KTFT is the home to NBC programming and news for the Magic Valley. Founded in 1989, KTFT (Twin Falls Television) is an off-shoot of KTVB with a distinct set of advertising for Twin Falls viewers.
Idaho's Very Own 24/7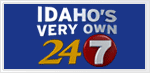 Idaho's fastest-growing local channel features a live local KTVB morning newscast weekdays from 7:00 am to 8:00 am, plus exclusive nationally-syndicated programming, ACC football and basketball and live local events. Idaho's Very Own 24/7 can be found on Cable One channel 13 or over-the-air with an antenna on digital channel 7.2
KTVB.COM Mobile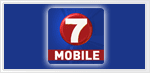 KTVB.COM Mobile is the most-downloaded network of apps in the state – bringing news, weather, traffic and sports content to consumers on the go, with apps for phones and tablets.
KTVB Social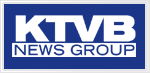 With a steady stream of content updates on Facebook, Twitter and Instagram – the KTVB News Group extends its commitment to consumers with important news content wherever they are.