GARDEN CITY - Garden City Police say an officer shot a dog as it attacked another officer Friday night.
Officers had gone to a home on 36th Street near Chinden Boulevard at 9:30 p.m. to check for a wanted subject. They say the dog came through the open front door while the officers were speaking to several people inside the home at the time.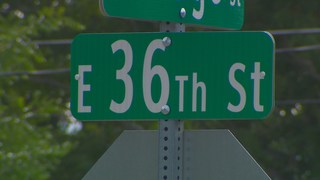 Police say the officer feared for his safety, and retreated into the street to get away from the dog, described as an 84-pound American Terrier.
Another officer tried to stop the dog by spraying it with pepper spray.
Police say the dog jumped onto one of the officers and attempted to bite him just before the officer's partner fired one round from his handgun, striking the dog in the back of the torso.
Officers provided first aid to the dog, then took it to an emergency veterinary clinic to be treated for its injuries.
The dog was later euthanized.
The owner of the dog was cited for having a vicious dog at large.
The Garden City Police Department says the investigation revealed that the same dog was shot by police in Meridian last year, and that witnesses reported that the dog continued to display aggressive behavior toward officers since that incident.
Garden City Police plan to conduct an internal investigation to ensure that the officers acted in accordance with city policy.
A statement from Garden City Police Chief Rick Allen says: "All Garden City Police Officers receive training in dealing with vicious animals. Our Officers have a tremendous amount of respect for animals, especially canines. Unfortunately there are some encounters in which officers have to utilize lethal force in order to protect themselves and others. Based on the preliminary evidence and witnesses statements at the scene this appears to be one of those cases."
Anyone with information is encouraged to contact the Garden City Police Department at 472-2950.
Copyright 2016 KTVB