A man that prompted a warning about hitch hikers on electronic leader boards along Interstate 84 is now in police custody.
The Elmore County Sheriff's Office says Robert Earl Lee, 32, was arrested in connection with a break-in that happened around 12:30 a.m. Tuesday at the Price Less Mini-Mart in Glenns Ferry.
About a half dozen reader boards on I-84 in the Boise area had the message "Please do not pick up hitch hikers."
Idaho State Police spokesman Tim Marsano says they requested the Idaho Transportation Department post the message after a trooper spotted a man walking west along I-84 near Glenns Ferry Monday afternoon.
The man, identified as Robert E. Lee, was "exhibiting potentially dangerous behavior," according to police.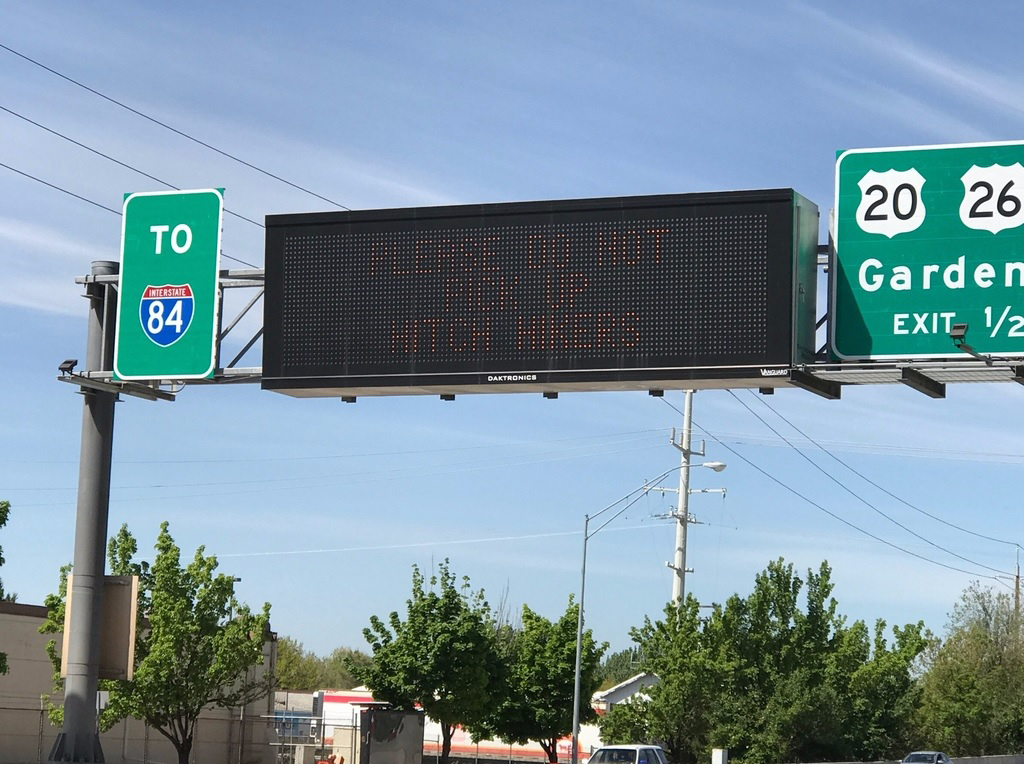 Detectives investigating the break-in at the Mini-Mart looked at video footage of the crime and quickly identified Lee as the suspect. Lee is known to local law enforcement and has a lengthy criminal history that includes burglary, threats to police, battery and drug use.
Search efforts continued through the morning and Lee was spotted by a group of concerned citizens in the Hammett and Glenns Ferry area. The Glenns Ferry School District briefly put schools in lockdown until Lee was in custody.
Sheriff Mike Hollinshead said Lee was booked into the Elmore County Jail on a burglary charge.
The investigation is continuing.