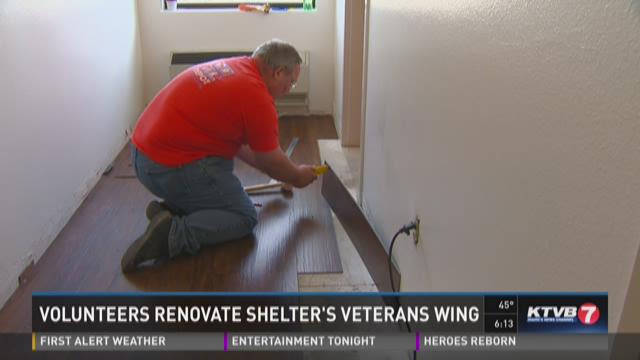 BOISE -- A homeless shelter in downtown Boise is getting a big facelift thanks to some volunteers.
More than two dozen men and women from Home Depot partnered with the Boise Rescue Mission to transform the River of Life men's shelter veterans wing, which offers transitional housing.
Those volunteers spent the entire day installing flooring, replacing toilets and showers, and painting.
"Everything is going great. This is more than I could imagine," said Russell Taylor, Veterans Ministry Director. "I brought one of the vets that they happen to be remodeling his room right now. He's loving it. Everybody is looking forward to all the new changes. Getting rid of the carpet because the carpet has been here since the building's been built."
The veterans wing is located on 13th Street.