MERIDIAN – Boise Police Corporal Kevin Holtry was hoping paralysis and a near full leg amputation wouldn't mean the end for his passion of Idaho's outdoors.
Injured in a shootout with a wanted suspect in Boise on November 11th, Holtry spent 4 months in a Boise hospital and a spinal care clinic in Denver learning how to deal with his catastrophic injuries. One of the options he researched was a motorized track chair which can easily maneuver on many of the trails and pathways around the foothills.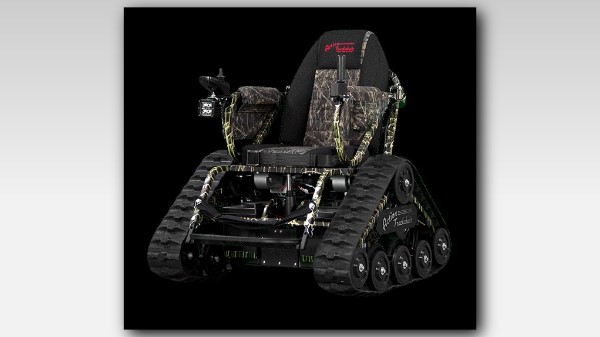 It would also enable him to continue his love for fishing and hunting. One problem: money. Since track chairs aren't covered by insurance the $18,000 price tag wasn't an option for Holtry. That's where the John Borbonus Memorial Foundation stepped in. The local organization dedicated to supporting veterans donated $5,000 to get things rolling.
Meridian lifestyle clinic Wellness Fusion chipped in $2,500 and is donating 20 percent of their sales in the next 30 days to the cause.
And, they are asking for the community's help to reach their goal.
Thursday Mark Johnson conducted a Facebook Live one-hour telethon for local support of Cpl. Holtry and the track chair. Just after 1 p.m. the goal was reached!
If donations exceed the goal of $17,000 needed for the track chair the money will go to the Idaho Police Canine Memorial currently in the developmental phase.
There are a number of ways to donate:
Follow this link
Go to any Treasure Valley U-S Bank Branch and donate to the "Kevin Holtry Track Chair Fund."
If you are a U-S Bank customer, you can call your branch to donate over the phone.
Come to Wellness Fusion on Linder and Chinden in Meridian Thursday afternoon to donate in person.