BOISE -- As Boise continues to boom, there's one crucial upcoming election you should know about.
Four candidates are vying for two open director seats on the Greater Boise Auditorium District (GBAD) board.
Two are incumbents, two are newcomers, and each are looking to serve on the board for a six-year term. The top two candidates who earn the most votes have a lot of work to do on the GBAD Board of Directors.
The main things they will tackle are overseeing the new and expanded convention and events venue, the Boise Centre, which is downtown in The Grove Plaza, as well as decide the fate of a proposed mixed-use stadium.
MORE: Downtown stadium development moves forward
Boise is blossoming into a viable and attractive destination and each of the four candidates running for the Greater Boise Auditorium District Board of Directors say they want to keep it that way.
The five-person board is responsible for the Boise Centre and its main goal is to drive economic development and growth. The district gets revenue from 5 percent lodging taxes from hotels, motels and now short-term vacation rentals inside its boundaries.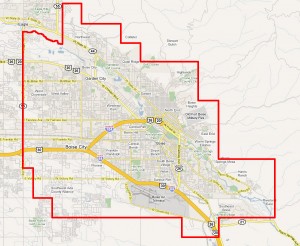 Two directors are running for re-election for another six-year term: Judy Peavy-Derr, a consultant and heavily-involved community member and Hy Kloc, a state representative from Boise.
"We've got to save money and manage it well, and then we can go forward," Peavy-Derr said.
"The difference between now and 2011 is night and day," Kloc added.
The auditorium district's most notable project over the last several years was the $47.5 million Boise Centre expansion.
VOTER GUIDE: See what's on your ballot for the May election
As for the incumbents' challengers: Kristin Muchow is the general manager of a professional meeting and event management firm, and has been in the industry for 15 years.
"If elected, I would actually be the only member of the five-member GBAD Board that has hospitality and tourism experience," Muchow told KTVB.
Scott Mecham - a self-employed investment advisor and CPA - says he's worked in the downtown core for over 20 years.
"I obviously want to have as much visitation downtown as we can but we have to have a place for all these people to park," Mecham said.
A hot topic facing the board right now is the proposed multi-use stadium downtown. Overall, the candidates say they are excited about the possibility but feel more studies need to be done on whether it's economically sound. Other development options being tossed around are an aquatic center or performing arts center.
KTVB asked each of the candidates if they have ever filed for bankruptcy: public records show Mr. Mecham has, while the other three candidates told me they have not and KTVB has not found documents that would show otherwise.
If you live in the district boundaries, you can vote early through next Friday or at your assigned polling place on election day, May 16.
According to Ada County Elections, early voting is currently at the following locations and times:
Ada County Elections Office
400 N. Benjamin Ln. Ste. 100
Boise, ID 83704
Dates and Times: May 1st - May 12th, M-F, 7am to 5pm .
Saturday voting May 6, 2017, 10 am - 4 pm
Boise City Hall
150 N. Capitol Blvd.
Boise, ID 83702
Dates and Times: May 1st - May 12th, M-F, 8am to 5pm .