BOISE - Cpl. Kevin Holtry's life will never be the same, but there are some extraordinary people in our community that are making it a little easier for him to adjust to his new lifestyle.
The Boise police officer who was shot multiple times back in November, and has spent the past two months undergoing grueling rehabilitation at a Denver hospital, returned home on Wednesday.
MORE: A hero's welcome: Injured Boise officer returns home
The shooting left him paralyzed from the waist down, and his left leg had to amputated above the knee.
To help Holtry get around a little easier, several organizations came together to buy and retrofit a brand new Toyota Tundra.
The pickup truck includes a custom driver's seat that lifts out of the truck using hand controls, allowing Holtry to slide from his wheelchair into the driver's seat and the lift will then pull the seat back into the truck.
RELATED: Police, community unite to renovate injured officer's home
There is also be a lift that will put his wheelchair into the back of the vehicle.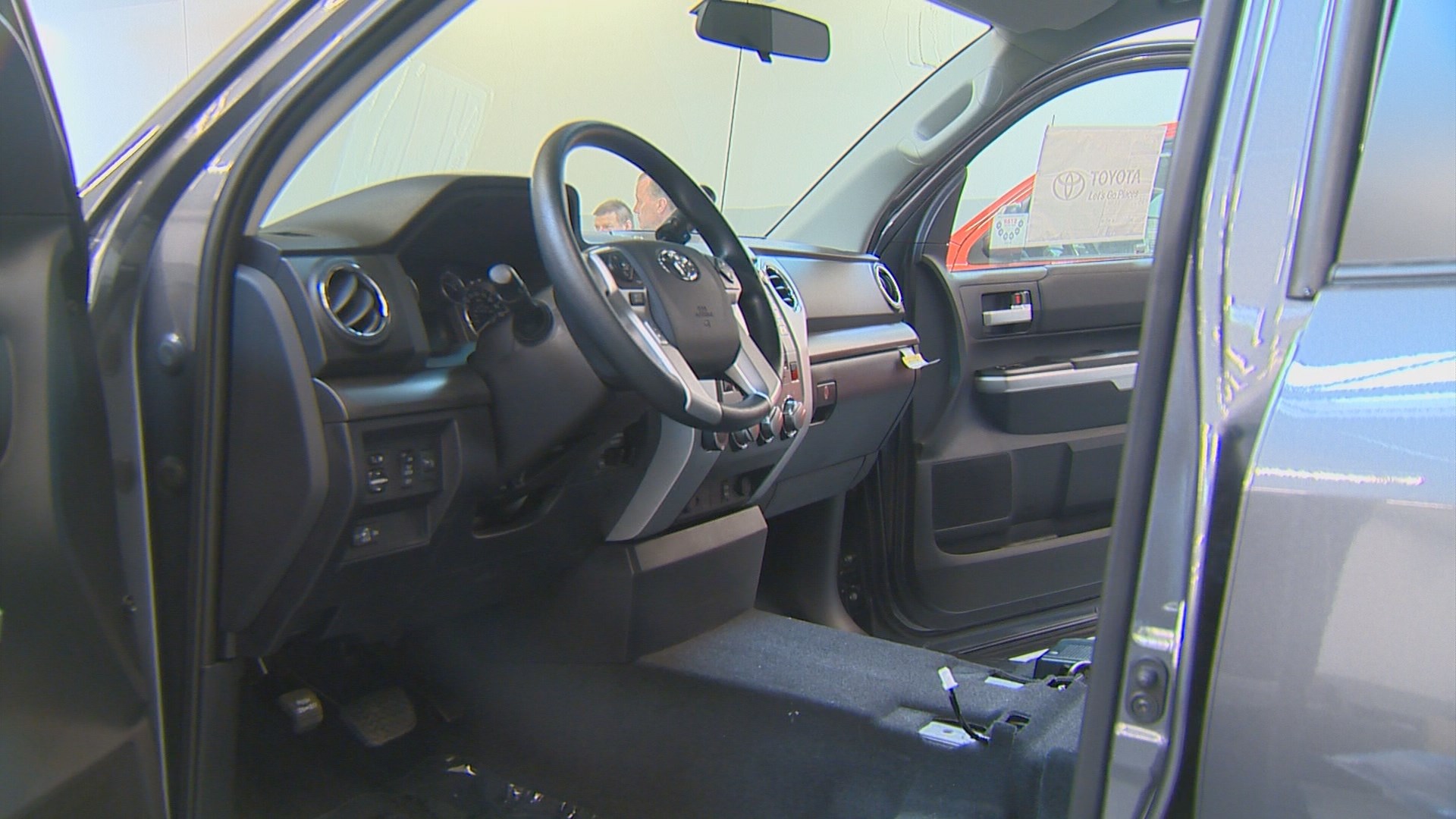 "The entire community, the city of Boise has been gracious enough to help out financially, and then all the other vendors, as well as Tom Scott Toyota, to put this truck together to make his life a little easier," said Van Waggaman with Tom Scott Toyota.
They've also put in leather seats that will allow Holtry to be able to slide across much easier.
The finishing touches are still being put on the pickup, and its expected to be delivered to Holtry in the next week.