Volunteers helped spruce up hundreds of lawns Saturday around Boise.
The annual Rake Up Boise event helps people in the community who have trouble cleaning up their own yards. Thousands of volunteers have been participating, including Rusty Hahn from Idaho Power.
"There's a lot of folks in the community that don't have the ability to come out and rake yards, so we're just happy to be a part of it and really grateful to Neighborworks Boise for giving us this opportunity," Hahn said.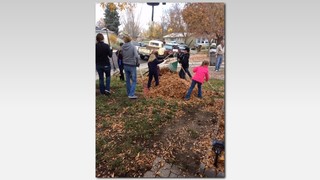 Diane Fowler Peters sent us a photo of the "fantastic" Rake Up Boise team who helped her out Saturday morning.
"And I think they had a ball doing it," she wrote.
This is the 29th year for Rake Up Boise. Each year, nearly 700 yards are raked and winterized for people in need.