Fall is certainly here and winter is coming sooner than you know it.
Today marked the perfect time to distribute coats that were donated as part of the 7CARES Coat Drive.
The coats are being distributed to hundreds of kids at the Salvation Army Thrift Store on West State Street until six this evening.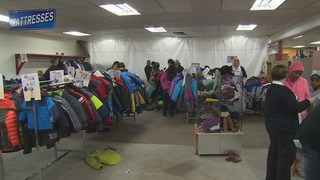 With your help, 2,500 coats were donated in the Treasure Valley alone -- and there are still more to count!
Coats will also be distributed in Twin Falls.