BOISE -- A fugitive goat is off the streets, thanks to the Ada County Sheriff's Office ACTION team.
Deputies spent part of Tuesday afternoon chasing Sophie the goat, who had escaped from her pen nearby.
According to the sheriff's office, Sophie approached the ACTION team as they met in a parking lot to discuss a case. After she "messed with our guys for a few minutes," sheriff's officials wrote in a Facebook post, the 20-pound, three-foot-tall goat chased several skateboarders out of the lot.
Next, she tried to walk into traffic on Maple Grove Road.
"Lots of fugitives talk trash, jump around, and run away when ACTION shows up," the sheriff's office wrote. "It's just that most of the time they are not as short and elusive as Sophie."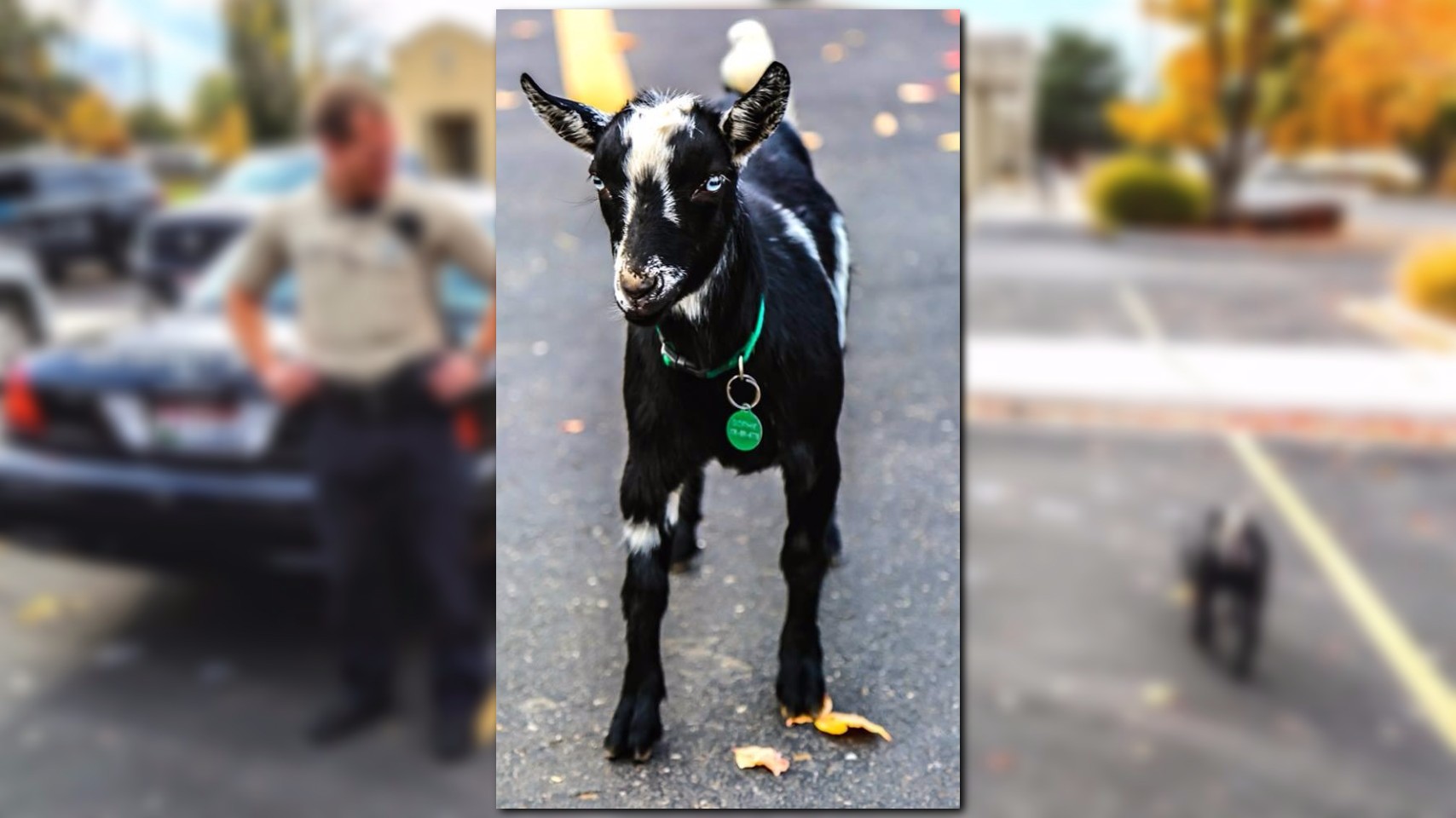 After several failed attempts to corner the animal, Deputy Terry Lakey had a winning idea. The sheriff's office says Lakey used his last granola bar to lure Sophie close enough that the ACTION team could grab her.
"Like more than a few perps, Sophie gave us some grief in the patrol car afterwards as well," the sheriff's office wrote.
Sophie's owners say they think she learned her lesson.
"Well, it happened last night, a parent's worst nightmare. A knock on the door, and there were 3 Ada County Sheriff's cars parked in front of the house. My heart sank as I looked in the back of the cop car- there she was, our little girl, a fugitive," the owners told the sheriff's office. "We would like to give a very special thank you for releasing Sophie with a warning so that she doesn't start her adult life with a criminal record. It is our hope that she can be rehabilitated, and still be a productive member of society!"