Neighbors who live near the Canyon County Jail are on edge today after two more inmates escaped from the facility.
This is the fourth escape in less than a year.
The search is still on for the two inmates. Jeffrey Duvall and Juan Cervantes escaped from the jail's tent facility Saturday night.
Canyon County Sheriff Kieran Donahue says they climbed up and over a wall to get to a perimeter door that is a fire escape. With some force, they were able to get it open. That's when they took off going east on Chicago Street.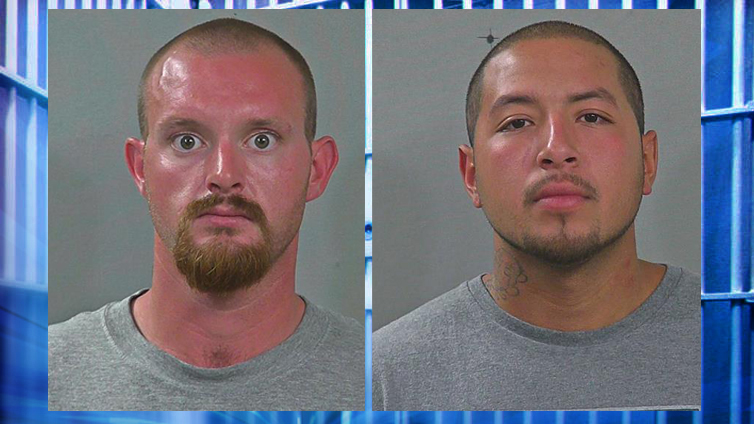 This is the fourth time inmates have escaped from this facility and that makes people who live nearby feel a little uneasy.
"I think it's embarrassing for the county," said Emiline Hogg who lives near the jail. "Surprised that there was another one and that they're still using the tent even though people have gotten out and clearly everyone knows that you can get out."
It is a problem Sheriff Donahue says he doesn't see getting any better. He thinks it'll actually get worse, especially since this tent facility was built for a work release program, not to house long-term inmates.
"We don't really worry about escapes when it was built as a work release program when you get out every day," said Donahue. "There's really no reason to escape, you get to go to work every day, every night, whatever the case may be. So ever since 2010 and 2011 when we actually started using it as a minimum security facility it had been plagued with problems. Obviously this last year has been an exclamation mark on those problems. I don't see that getting better, I see that getting worse."
The sheriff says they are looking at immediate fixes to this problem they found after this most recent escape.
The inmates went up and over a wall into the kitchen to get to the door. So they are going to put a roof on the kitchen. It will be like a chain link fence that will act as a lid. People won't be able to climb in. That should happen in the next few days.