CALDWELL -- Steven Nelson was in high school the first time he was targeted for being gay.
"He came home one day with bruises," Nelson's father, Edgar Nelson remembered.
His youngest son explained them away, telling his parents he had fallen down the stairs. But the next day, Edgar Nelson said, the school called to inform him other students had beaten up his son because of his sexual orientation.
"After that, we had gay slurs written on our car, and eggs thrown at our house," he said. "I pointed out to [Steven] that he had chosen a difficult lifestyle. His response was, he said 'it wasn't chosen. It's just the way I am.'"
"We as a family have stood together ever since," Edgar Nelson continued.
Decades later, a group of men would take again aim at Steven Nelson for who he was. This time, it ended with Kelly Schneider kicking him to death with steel-toed boots after luring the 49-year-old out to the remote Gotts Point area of Lake Lowell April 29, 2016.
On Monday, Schneider was sentenced to life in prison with 28 years before he will become eligible for parole. It's the first of two hearings for the 23-year-old this month; he is due to appear in federal court April 26 to be sentenced on hate crime charges.
MORE: Schneider reaches plea deal in federal hate crime case
Investigators say Schneider, along with Kevin Tracy, Jayson Woods, and Daniel Henkel, hatched a plot that centered on attacking and robbing men who answered fake ads for sex the group posted online. Schneider posted a picture on the site, advertising himself as a male escort.
Steven Nelson answered the ad, and the the two agreed to meet up for a sexual liason at the Gotts Point parking lot.
Unbeknownst to the victim, Schneider brought along Henkel and Tracy as backup, while Woods - the "mastermind" behind the robbery, according to prosecutors - watched from a nearby car.
As Steven Nelson got out of his car, Schneider attacked, hitting him in the face, then kicking him about 30 times while calling him homophobic slurs.
"The defendant himself admitted he repeatedly hit and kicked Steven while he begged for his life," Prosecutor Madison Hamby told the judge.
Schneider then stripped Steven Nelson of his clothes and took his credit cards and car keys, driving away in the victim's car and leaving him bloodied and naked in the pre-dawn cold.
Despite his injuries, Steven Nelson was able to lift himself up and walk a mile barefoot along a gravel road, looking for a house where someone could call for help.
RELATED: Nampa man dies after being attacked near Lake Lowell
His father says he lays awake at night, tortured by the thought of his son's final walk. The way he must have labored to breathe with his broken ribs. The way the sharp rocks and goatheads cut his feet. The cold. The realization that if he stopped and lay down, he would die there.
"In my imagination, I walk the mile over and over with Steven," Edgar Nelson said.
Eventually, Steven Nelson reached a home where residents called for help. As he was taken to a local hospital by ambulance, the victim was able to recount what had happen and describe his attacker to investigators.
Later that morning, he went into cardiac arrest. By the time family members could reach the hospital, he was already dead.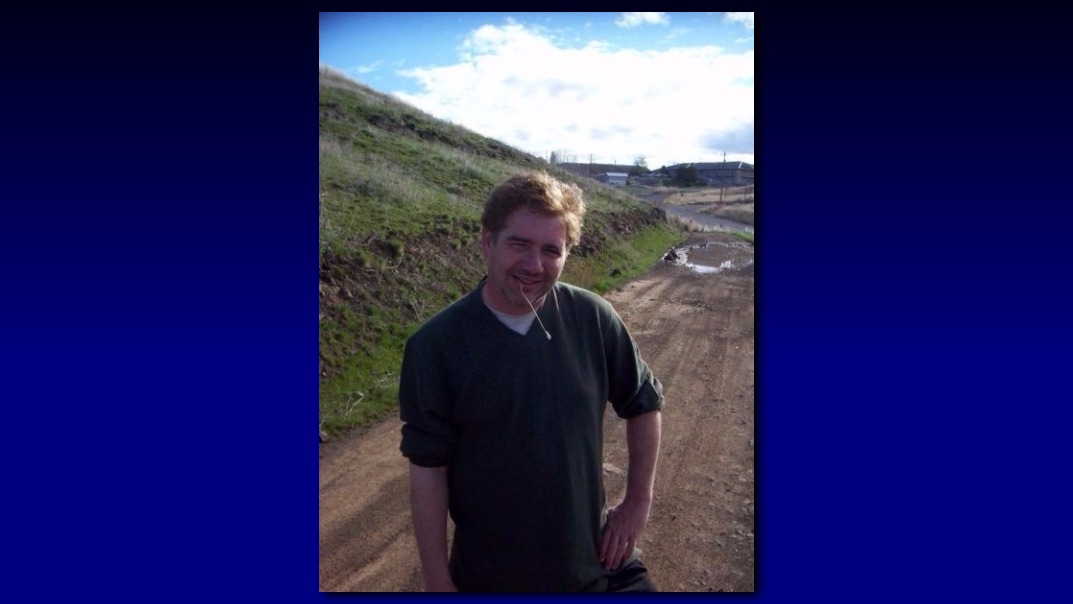 The death sent shockwaves through his family.
One brother, Dennis, had just opened the blinds to a striking spring sunrise and sat down with his laptop when he got the call. Another, Donald, was wrangling with a broken-down trailer when his cellphone rang.
"My youngest brother was taken from my family," Dennis Nelson said."He did not die peacefully, and he didn't live a full life."
Steven Nelson grew up in Caldwell and Fairbanks, Alaska, according to his family. He attended the College of Southern Idaho and the University of Idaho, and had accepted a position with Boise State University shortly before his murder.
The 49-year-old was passionate about politics, and enjoyed flower arranging, oil painting, and working on cars, his family said. He called his mother every day.
RELATED: 'Absolutely heartbreaking:' Friends mourn Lake Lowell murder victim
All of Steven Nelson's siblings described him as a generous, caring man, quick to make friends and quicker still to help those around him. The family did not realize the full extent of his impact until after his death, when tributes from people he had helped over the years came rolling in - many of them stories his parents and siblings had never heard.
"The world is truly a little sadder for all those people he touched, and all the people he would have touched if his life had not been cut short," sister Connie Nelson-Cleverley said.
Schneider looked down at his lap for most of the hearing, occasionally stealing glances toward the victim's family or the gallery. At times he appeared to struggle with emotion, squeezing his eyes shut as the family members spoke.
In a statement just before the sentence was handed down, he said he didn't deserve forgiveness for what he had done, and wouldn't ask for it.
"I understand that no matter what I do, I can never make right what I did wrong that night," he said.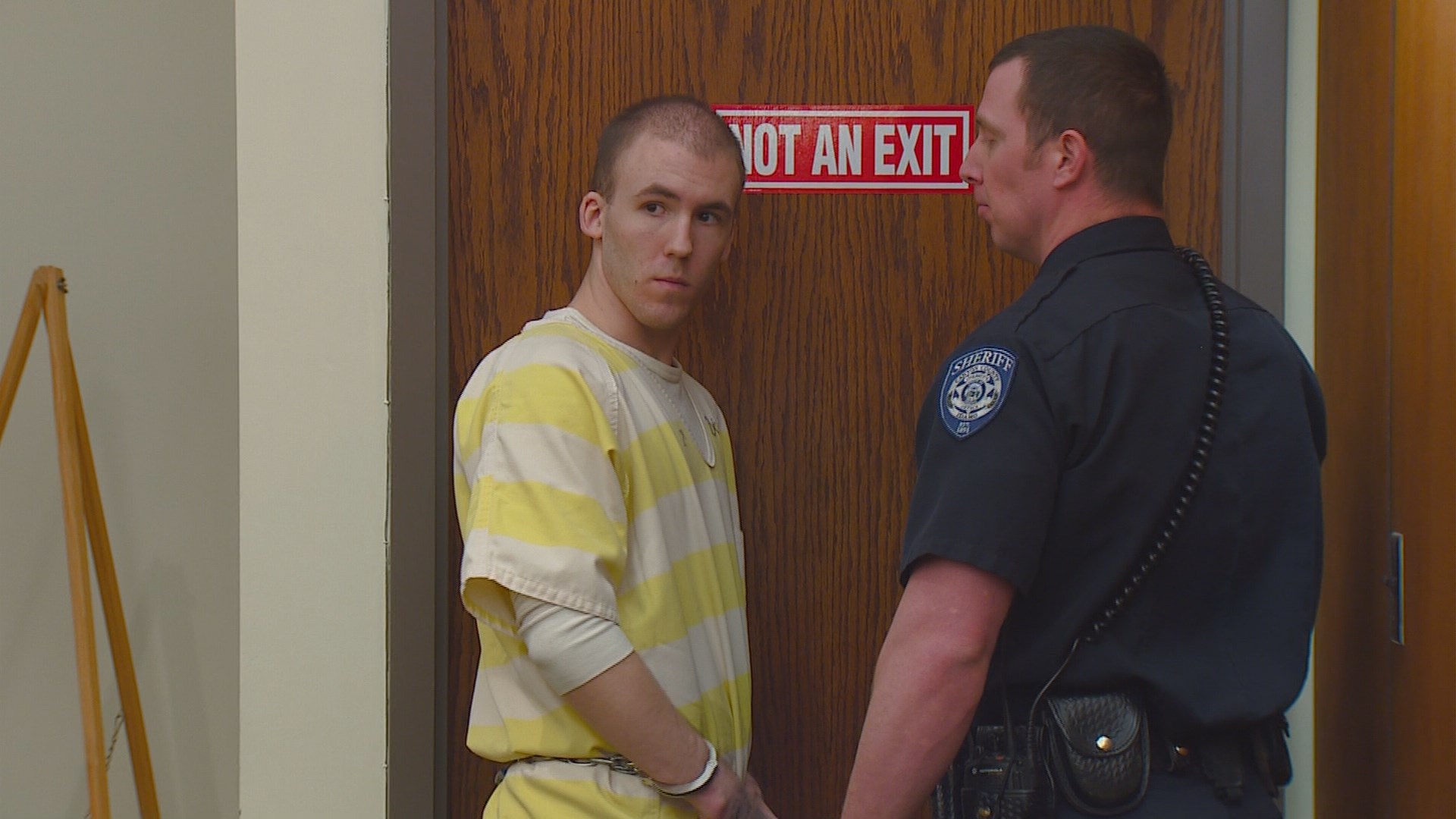 Schneider's attorney David Smethers urged the judge to allow the defendant a chance at parole after 15 years, pointing to his methamphetamine addiction, multiple mental disorders and turbulent, abuse-filled childhood.
The lawyer also noted that although Schneider had past felony convictions, they were for non-violent crimes.
"He has never been in a serious situation like this before, and he has learned from it," Smethers said.
READ: Charges dropped, refiled against Lake Lowell murder suspect
But prosecutors argued his life had already been marked by a cascade of second chances and attempts at rehabilitation and treatment.
The attack on Steven Nelson came five months after he was released from prison on parole, Hamby said. The group had made an unsuccessful attempt to rob a different man with the same sex ad scheme days before, she said, but the target ran away before Schneider could reach him.
Hamby asked for 28 years to life - the maximum possible under Schneider's plea agreement.
"This was a senseless, heinous crime for which the defendant deserves to be punished," she said.
Judge Thomas Ryan agreed, telling Schneider his actions were "evil" as he handed down the maximum sentence.
"Having been on the bench for 22 years, and seeing lots of occasion where evil wins out - where there's goodness in our culture, in our community, I think we all need to strive that it's the goodness and the greatness within us that wins," he said.
MORE: Nampa man charged with federal hate crime in Lake Lowell murder
After Steven Nelson's death, Boise State University renamed an existing financial aid fund for LGBT students struggling with hardship the "Steven Nelson Memorial Fund." To donate, call 208-426-1330 or follow this link.
It's a fitting tribute, his family says, for a man who was open about his sexual orientation and was passionate about educating people about the gay community.
As his voice broke, Eric Nelson, another of Steven's brothers, said his family is committed to continuing his legacy of love, and read aloud in court the final lines from his obituary.
"Throughout his life, Steven reached out to and provided support to numerous friends and acquaintances who were down on their luck or ostracized by society, including those who were ostracized due to their sexual orientation," he read. "It is his family's sincere hope that the era of misguided bigotry will finally end, so that all sons and daughters, brothers and sisters may live and love peacefully in the full light of day."