Police say they have arrested a suspect in the thefts from two local jewelry stores after tips from the public helped identify the suspect.
Caldwell police said Michael J. Spence, 42, of Nampa, was found hiding behind a dumpster in a hotel parking lot on Shannon Drive in Nampa Wednesday morning. He was taken into custody with help from Nampa police officers.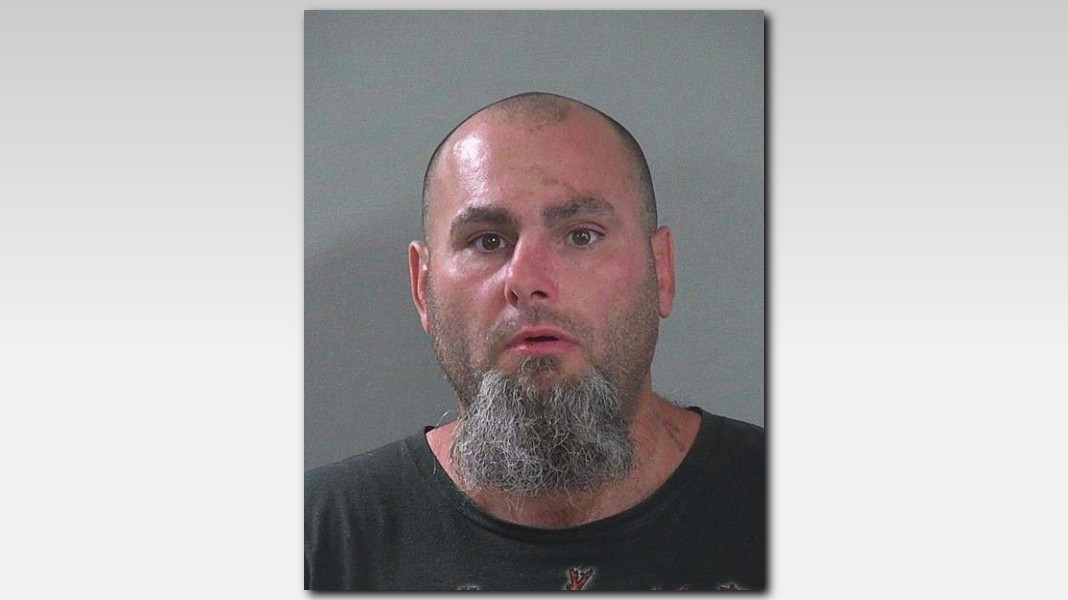 Police were looking for a man with a distinctive pentagram tattoo on the back of his head who robbed Norman's Jewelers in Caldwell just before 5 p.m. Tuesday. They say he stole two rings valued at around $5,000.
Witnesses told police that the suspect ran down the street and got into a red four-door sedan with a black trunk lid. The car was driven by a white female with dark, brown hair, according to witnesses.
Nampa police also identified Spence as suspect wanted for a similar crime in their city - also on Tuesday.
The report of the theft at Tiffany Jewelry in the 1500 block of Caldwell Boulevard was reported at around 6:38 p.m.
Employees reported that two males came into the store, looked at some jewelry and then left. One of them was described as 40-50 years-old, 5 feet 10 inches to 6 feet 1 inch tall, wearing a dark shirt and dark cap. He was reported to have sleeve tattoos on both arms. The second male was possibly Hispanic, 5 feet 6 inches tall with a skinny build, wearing a white shirt.
A few minutes after they left, the man with the tattoos returned to the store and asked about buying a necklace with a cross pendant. As an employee started to ring up the sale, the suspect fled, ran through the parking lot, got into a dark red or maroon, older model car and took off.
Police said the value jewelry stolen is estimated at $2,200.
Spence was booked into the Canyon County Jail and is charged with two counts of burglary and two counts of grand theft, all felonies, for the Caldwell and Nampa crimes.
Police say their investigation is ongoing and more arrests may be made soon.