CALDWELL -- More than a year after 49-year-old Steven Nelson was kicked to death in a parking lot near Lake Lowell during an early-morning attack, the last of four men connected to his robbery is headed to prison.
Daniel Henkel, 24, was sentenced to Monday to 20 years behind bars, with four years before he will be allowed to seek parole.
Henkel's smaller role in the attack and his willingness to testify against one of the other men.
Henkel was arrested along with Kelly Schneider, Jayson Woods, and Kevin Tracy after Nelson died April 29, 2016.
MORE: Nampa man sentenced to life in prison for murder of gay man at Lake Lowell
According to prosecutors, Woods - the "mastermind" behind the attack - assembled a group and came up with a plan to rob people who responded to ads for escorts he posted online on Backpage.com. Woods put up an ad featuring Schneider on the site's section for men seeking men, reasoning a gay man would be less likely to report the crime, prosecutors say.
Nelson answered the ad, agreeing to meet up with Schneider at the Gott's Point area of Lake Lowell. Schneider brought along both Henkel and Tracy to serve as backup in case Nelson fought back.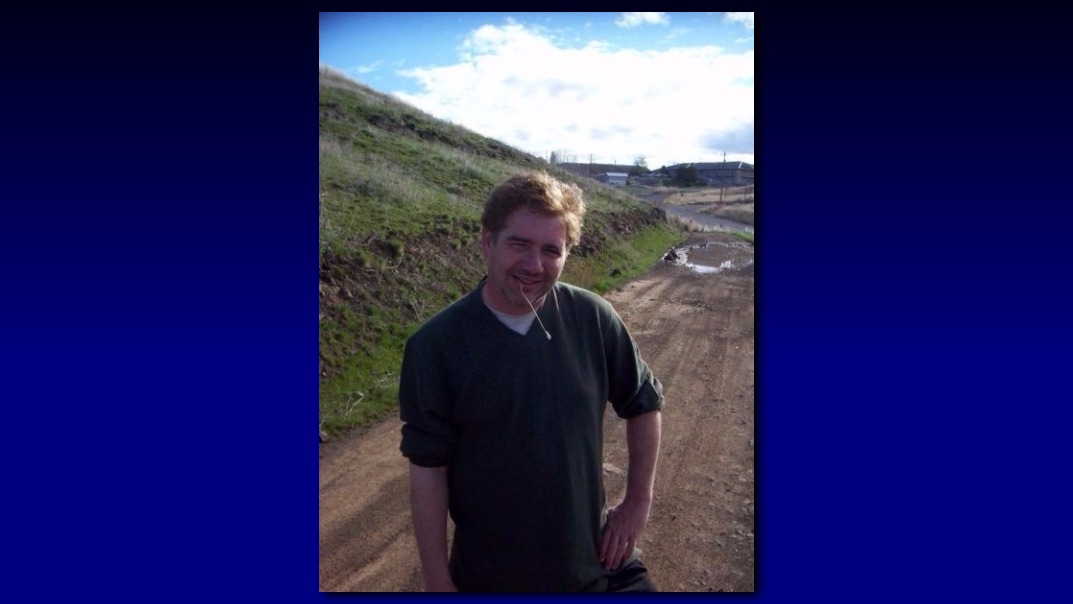 Henkel admitted going to the meetup point and crouching in the bushes, holding a rod or pipe. But when Schneider attacked the victim - putting him in a chokehold, punching him and kicking him about 30 times with steel-toed boots - Henkel threw the pipe on the ground and ran away.
RELATED: 'Mastermind' in deadly Lake Lowell robbery sentenced
Nelson's father, Edgar Nelson, said Monday that although Henkel did not participate in the beating, he did not intervene or try to get help either.
"No one came to his aid at a time where it would have made a difference," he said.
Schneider stripped Nelson of his clothes and took his wallet and car, leaving him naked and bloody in the parking lot. The victim was able to walk about a mile to a nearby home for help, but went into cardiac arrest and died later that morning.
Henkel's defense attorney, Chad Gulstrom, told the judge that Henkel and Nelson had met just days before the attack, and that Nelson had encouraged the other man and tried to convince him to go to college.
A tearful Henkel apologized to Nelson's family before the sentence was handed down.
"I never wanted anybody to get hurt, especially Nelson," he said. "I'm sorry that I never tried to help him when I could have. I'm so sorry."
PREVIOUS: 'Absolutely heartbreaking:' Friends mourn Lake Lowell murder victim
Prosecutor Christopher Boyd said it's impossible to know whether Henkel ran from Gott's Point because he was horrified by the assault unfolding in front of him, or because he was worried Nelson would recognize him and give his name to police.
But Boyd noted that Henkel was not a leader in the scheme, and unlike some of the other defendants, had made "consistent expressions of remorse" about his role in the robbery.
"The testimony given by Mr. Henkel at trial was crucial for the conviction of Jayson Woods," the prosecutor added.
Henkel pleaded guilty in March to felony robbery as part of an agreement that dropped additional murder and conspiracy charges.
MORE: 'Turn away from hate:' Schneider sentenced in hate-crime killing
Both Boyd and Gulstrom asked Judge Christopher Nye to stick to the plea deal, which mandated the four-to-20 year prison sentence.
Gulstrom argued Henkel fled during the robbery because he knew Nelson was a good person, and did not want to be involved in his attack.
"The choice to run away - it haunts Daniel, and it should haunt Daniel," he said.
Nye ultimately agreed to the plea deal, but told Henkel he was far from blameless in the attack. The judge pointed out that he brought a weapon to a planned robbery, and should have forseen the possibility that someone would get hurt or killed.
Both Schneider and Woods are currently serving life sentences.