Parma police say the suspect in last Tuesday's drive-by shooting is 24-year-old James Stell, the same man shot by Caldwell police after a manhunt last Friday. Stell was seen Friday morning trying to break into a home off of Hazel Street. He was taken to a local hospital for treatment and then booked into the Canyon County Jail.
The Parma drive-by victim, Daniel Almeida, tells KTVB that he and James Stell had a run-in with each other a day before the Parma drive-by shooting.
"It went through one wall and after that wall it's in the laundry room and if it wouldn't had stopped in the cupboard, if it would have kept going it would have hit my furnace," Almeida said.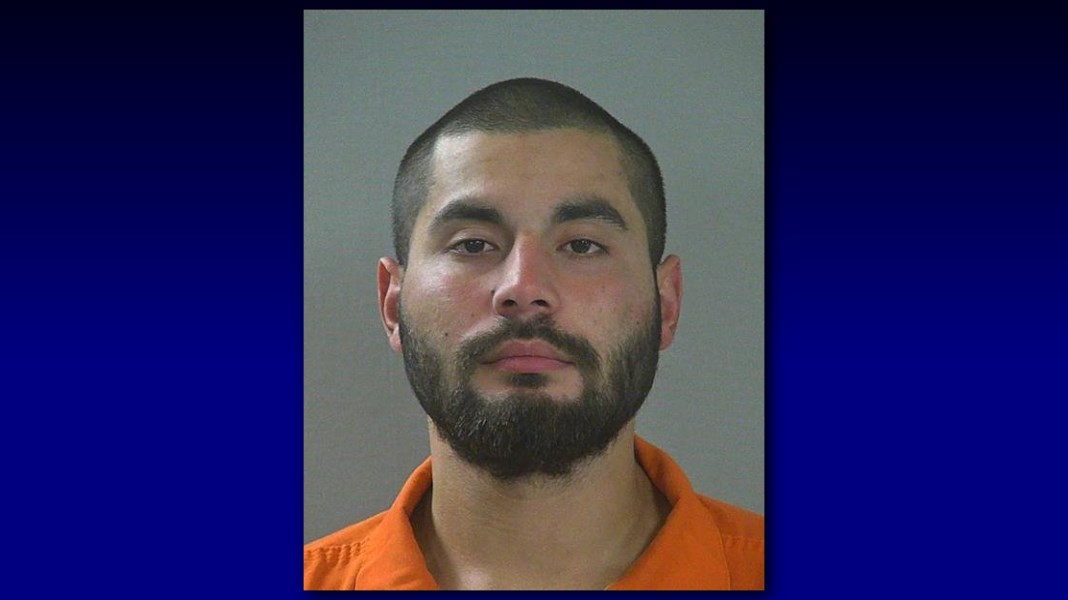 Police say those bullet holes came from the .22 caliber gun of Stell. Daniel says he went to high school with Stell, but hadn't seen him in a couple of years.
"No social interaction, there not in the same age bracket really, just no connection between the two," Parma Police Chief Albert Erickson said.
Daniel says he believes the drive-by may stem from last Monday when he says Stell followed him from his home off of 8th Street to a nearby Jacksons convenience store.
""I ask him 'are you following me?' He said 'no, I thought you were someone else,'" Almeida said.
Daniel told KTVB when he returned home from work that day, Stell was sitting outside his home. So he confronted him again.
"That's when he said 'how about you get out of here or I'm going to pull out my gun and shoot your damn car," Almeida said.
Daniel called police, but says by the time they got there, Stell had already left the scene. Daniel says the next night he and his fiancé were watching a movie when they heard a loud bang.
"I look outside and there's no one in front of the door. I look out at the street I see the same suspect in the same car drive away," Almeida said.
There were four shots total. Three into the side of Daniel's home and one into his car.
"Another call came in from someone who was outside who actually heard and saw shots being fired," Erickson said.
Stell was arrested Friday after an hours-long manhunt that ended with Stell being shot by Caldwell police. He was taken to a local hospital and then booked into jail. Wednesday, Daniel is still asking himself, why?
"Could there have been a murder here in Parma, if I was that one person," Almeida said.
Erickson says they have arrested another person that is connected with the Parma drive-by shooting. Erickson added they're also searching for at least one other person they believe may be connected. He added they have a good idea who that other person is, but are not releasing any more names at this time.