CALDWELL - A fallen soldier had a place of honor at his mother's wedding on Saturday.
Specialist Brandon Titus, from Boise, was only 20 years old when he was killed by an IED in 2004 near his checkpoint in Baghdad, Iraq.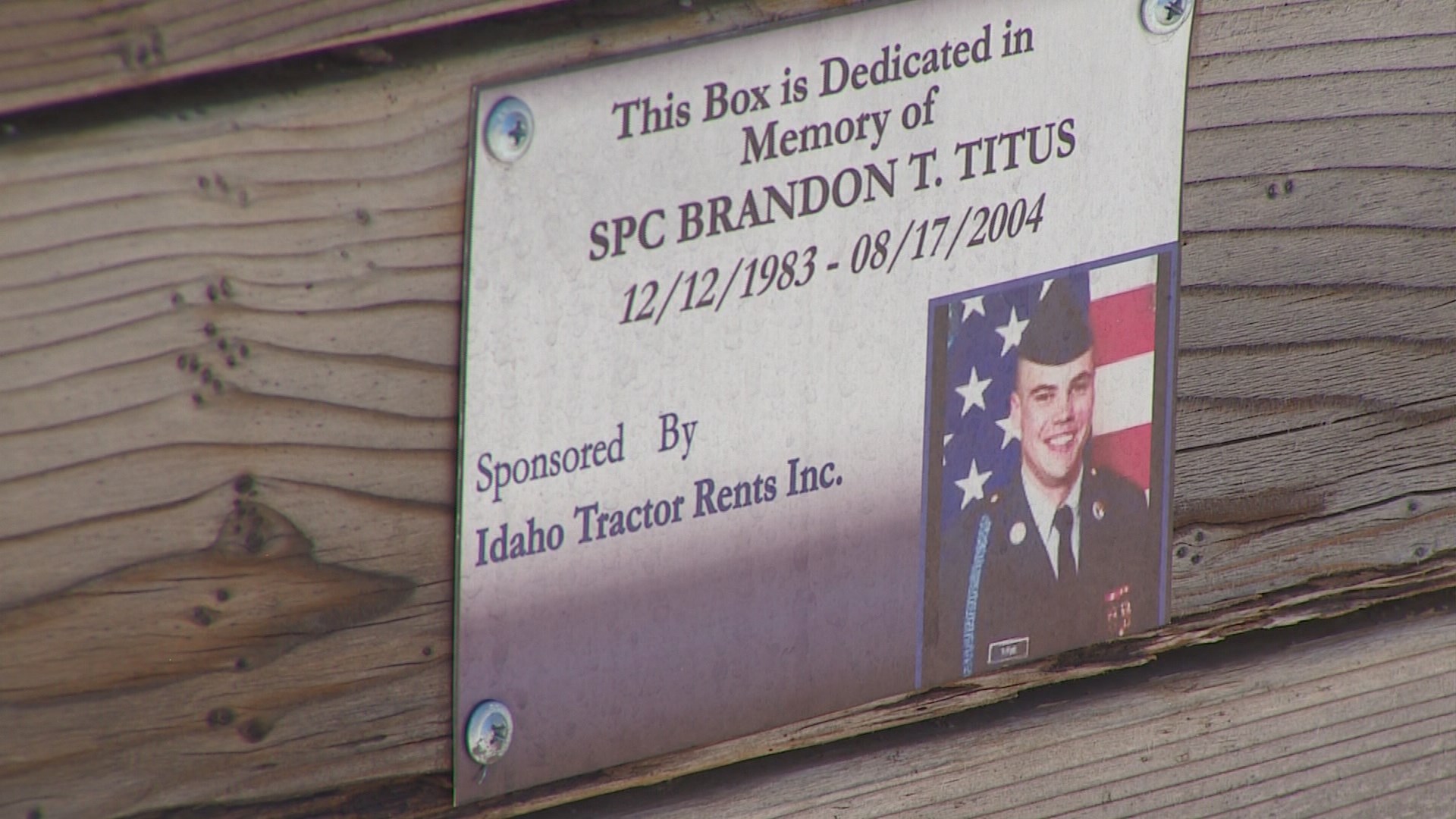 His mother, Debi Titus Fleischmann, has been carrying on his memory at the Idaho Veterans Garden, where planter boxes bear the pictures and names of her son and other service members who have given their lives.
She says planting at the garden has brought her peace and comfort, so it was fitting to get married there.
"It's my heart. This is my heart. And to have my daughter stand with me today here in the presence of all of this has been wonderful," Fleischmann said.
She said the Idaho Veterans Garden has helped her connect with other parents who have lost children in combat, including Julia Cochran, the mother of Lance Cpl. Kenneth Cochran, who died in 2012.
"The only thing that we have now to give life to our sons, and those that have daughters that are taken from them, is the fact that we have these boxes, and they have our son's picture and his name, and people remember them," Cochran said.
The Idaho Veterans Garden is located at 305 W. Belmont Street in Caldwell.